Vodafone pioneers innovative network tech to increase suppliers and extend rural internet access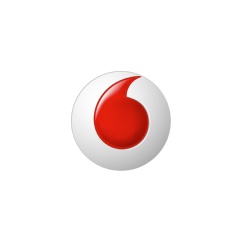 Developing 'Open Radio Access Networks' (OpenRAN) will enable Vodafone and the telecom industry to:
- introduce a wave of new 2G, 3G, 4G and 5G technology vendors – in addition to the existing market leaders – improving supply chain resilience;
- connect more of the world's most rural communities to the internet using standardised, lower cost network equipment; and
- enhance coverage in cities, e.g. using Vodafone's Open CrowdCell 'small cell' technology.
Vodafone will trial OpenRAN for the first time in a developed market – the UK – as the technology is introduced in Europe ahead of schedule.
Vodafone also launches OpenRAN trials in Democratic Republic of Congo (DRC) and Mozambique building on experience in South Africa and Turkey.
Vodafone Group is taking a lead in trialling innovative new technology in Europe that promises to greatly increase the number of companies that can supply mobile network equipment to telecom operators.  
The global supply of telecom network equipment has become concentrated in a small handful of companies over the past few years. More choice of suppliers will safeguard the delivery of services to all mobile customers, increase flexibility and innovation and, crucially, can help address some of the cost challenges that are holding back the delivery of internet services to rural communities and remote places across the world.
Vodafone has initiated the first European trials of OpenRAN in the UK and may extend to more of its markets on the continent. Vodafone has also initiated trials of the technology to enable more consumers in the DRC and Mozambique – which have largely rural communities and are near the bottom of the United Nations Human Development Index – to make mobile calls and to access data.1  The trial sites across the three countries will provide 2G, 3G and 4G services, with 5G possible over OpenRAN in the future.
Vodafone has already undertaken lab trials of OpenRAN with Vodacom South Africa, and in Turkey has deployed the technology to deliver 2G and 4G services to customers in both urban and rural parts of the country.
Nick Read, CEO, Vodafone Group said: "We are pleased with trials of OpenRAN and are ready to fast track it into Europe as we seek to actively expand our vendor ecosystem. OpenRAN improves the network economics enabling us to reach more people in rural communities and that supports our goal to build digital societies in which no-one is left behind."
Vodafone has started working with a number of new vendors supplying OpenRAN technology including US companies, Parallel Wireless and Mavenir, and UK-based Lime Microsystems for Open CrowdCell.
OpenRAN
Since 2017, Vodafone has been leading work on creating new approaches to building and deploying telecom network infrastructure with other telecom and technology companies within industry association Telecom Infra Project (TIP). OpenRAN was created within TIP as a way to connect some of the world's communities with the least access to telecom networks.
The Radio Access Network (RAN) is the infrastructure, masts and antennae that telecom operators use to carry mobile traffic. OpenRAN is a technology that reduces the cost of providing internet and voice services by standardising the design and functionality of the hardware and software in the RAN, increasing the number of companies that can supply different components. 
The OpenRAN approach has been in development for several years and is based in part on work Vodafone did to develop a 'small cell' technology for cities called Open CrowdCell, which is in use in Spain and Turkey. Open CrowdCell has a shorter range than masts and antennae and uses standardised hardware for which a range of suppliers can develop software applications.
Vodafone's trials in the DRC and Mozambique have been conducted by Vodacom companies which are part of the Vodafone Group. Both countries have largely rural communities and are near the bottom of the United Nations Human Development Index. The DRC is also in the bottom 10 countries in the world for internet access (6.2% of the population are online). Vodacom has invested in building 4G networks in both countries having recently obtained licenses from their governments. Vodacom has the leading 3G coverage in DRC (28%) and Mozambique (41%) and also delivers the fastest data speeds in both countries.
( Press Release Image: https://photos.webwire.com/prmedia/7/248184/248184-1.png )
Related Links
WebWireID248184

This news content was configured by WebWire editorial staff. Linking is permitted.
News Release Distribution and Press Release Distribution Services Provided by WebWire.