Anglo American Employee Volunteer Program Awarded IMPACT2030 Innovation Award
Washington, D.C. –
WEBWIRE
–
Tuesday, October 8, 2019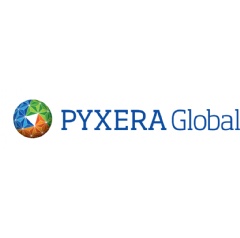 Anglo American's employee volunteering program 'Ambassadors for Good' received high recognition during United Nations General Assembly when IMPACT 2030 awarded it one of its top innovation awards.

Founded in response to United Nations (UN) Resolution A/RES/66/67, which called on the United Nations to further engage with the private sector "through the expansion of corporate volunteering and employee volunteer activities," IMPACT 2030 highlights, activates, and supports employee volunteer programs to advance the UN Sustainable Development Goals (SDGs) around the world. Their innovation awards highlight best-in-class employee volunteer programs that connect the skills, passion, and expertise of their employees to address world challenges.

Focusing on those tough issues close to home five years ago, employees at Anglo American in Chile, developed the 'Embajadores Progamme' (Program Ambassadors'), banding together to work with local non-profits and address problems for which the employees and their neighbors had greatest concern. Based on the success of that program, the company expanded globally, creating 'Ambassadors for Good,' with the assistance of PYXERA Global.

The expanded employee-led, pro-bono volunteering initiative creates opportunities for employee teams to support local nonprofit organizations. Using their technical and professional skills, the employees deliver specific projects, designed to strengthen the nonprofits which in turn better enable them to serve their communities. The program is an important part of the company's Sustainable Mining Plan, which embodies the company's efforts to succeed in business while contributing to positive social outcomes around the world.

"Ambassadors for Good gives Anglo American and De Beers Group employees the chance to use their skills to help social projects they really care about, back by funding from the Anglo American Foundation," said Jon Samuel, Group Head of Social Performance & Engagement of Anglo American. "We've been impressed by the quality and diversity of the projects delivered, and the dedication and commitment of our people in making a difference in the communities where we operate, in line with the Thriving Communities pillar of our Sustainable Mining Plan. We're delighted that the program has been recognized with this award."

Another key component of the program is the robust program submission and tracking system and the professional support for the employees and the projects. In order to effectively design and scale the program for Anglo American's broader employee base, the company engaged critical partners. PYXERA Global and Tshikululu Social Investments brought expertise and experience in pro bono volunteering programs in order to ensure the program was built on best practices. At the same time, the company identified institutions with grantmaking expertise for each relevant market in order to ensure organizations were appropriately vetted.

In its first global year, the program yielded impressive results: 72 employee-submitted programs were approved for implementation and 65 of the submitted programs were completed. These projects were implemented by 228 volunteers who contributed 5,472 hours to support 63 nonprofit organizations, positively impacting 120,000 beneficiaries. The projects addressed issues in community aligned with a number of the global goals, including quality education, good health and well-being, and decent work and inclusive opportunities.

One example was a project in partnership with WomEng, a social enterprise in South Africa, supporting access—and opportunity—for careers in the engineering and technology industry for women and girls. The pro bono team developed and hosted a workshop for girls to explore different careers in engineering. In the UK, a different team worked with an organization that supports the leadership development of young migrants and youth from under-represented backgrounds through mentorship.

"Working with Anglo American to expand their program globally has been an honor," said Gavin Cepelak, Vice President of Global Pro Bono for PYXERA Global. "It's a grassroots, employee-led program, which puts the passion as well as the skills of employees at the center in service to the communities they know best. But good intentions are never enough, and one of the critical success factors we've found with our practice around the world is the importance of joint scoping workshops to prepare both the employees and participant organizations for each project. It creates a shared understanding of the issues, common expectations, and alignment for implementation."

"Our research shows that employee-led, skills-based service projects, developed locally and aligned with business imperatives globally, build capacity in employees, communities, and the company itself," continued Cepelak. "The strategies may differ, the community needs may vary, but this approach is scalable for companies of all sizes to make an impact in the communities in which they reside and rely upon for their long term success. Anglo American has very generously agreed to share their processes, documents, and other resources with any IMPACT2030 Partners to incorporate into their own programs, which is really fantastic."

"The recipients of the Innovation Awards stand out for their commitment to collaboration and matching the passion and expertise of their people to some of the world's largest problems—driving collective action to advance the SDGs," said Sue Stephenson, Interim CEO for IMPACT2030. "We are very proud to honor these companies for their extraordinary commitment to innovate and scale the impact being made by their employees on the SDGs at a local, regional and global level."

About PYXERA Global

For nearly 30 years, PYXERA Global has facilitated mutually beneficial partnerships between the public, private, and social sectors worldwide to drive social impact that enriches lives and livelihoods, inclusively and sustainably. Initiatives include a wide range of services, from short-term, immersive, skills-based volunteering to long-term integrated supply chain and community development efforts that transform lives and livelihoods, including the Corporate Champions for Education, a collaborative multi-company approach to improve education through Global Pro Bono service.
( Press Release Image: https://photos.webwire.com/prmedia/7/248180/248180-1.png )
Related Links
WebWireID248180

This news content was configured by WebWire editorial staff. Linking is permitted.
News Release Distribution and Press Release Distribution Services Provided by WebWire.