Cargill launches independent forest protection advisory panel
Expert panel will advise on sustainability commitments best practices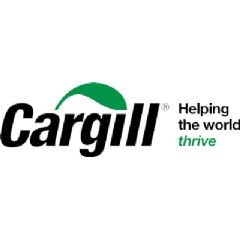 Cargill has formed a new Land Use and Forest Protection Advisory Panel to accelerate progress across priority supply chains and provide a more systematized basis for the input of key global partners and NGOs.
The panel is designed to ensure that the strategies and resources underpinning Cargill's forest commitments are adequate to deliver positive socio-economic and environmental impact. Members will bring cross-sector insights to Cargill, accelerating the company's ambitions and supporting continuous improvement. The panel will build on the company's existing work with trusted advisors and thought leaders, which resulted in a revised Global Forest Policy and accompanying Land Use Operating Guidelines in the past two years, both of which are now being actively implemented across the company's businesses.
"Pulling this group of experts together ensures we continue to learn from a wide variety of perspectives on what more we can do to achieve our goal of ending deforestation across our key supply chains," said Ruth Kimmelshue, Cargill's chief sustainability officer and Business Operations and Supply Chain lead. "We're up against some tough challenges, but we are uniquely positioned to connect people, the planet and products to make solutions possible."
Founding members of the panel include:
Justin Adams, Tropical Forest Alliance
John Buchanan, Conservation International
Laura de Santis Prada, Imaflora
Maria Giraudo, Global Farmer Network
Marcos Sawaya Jank, INSPER
Roz Naylor, Stanford University
Carlos Ortiz, Independent Agribusiness Advisor
Anne Rosenbarger, World Resources Institute
Nigel Sizer, Rainforest Alliance
Brendan May, chairman of Robertsbridge, a global sustainability advisory firm will chair the panel. Brendan is the former chief executive of the Marine Stewardship Council and was European chairman of the Rainforest Alliance from 2009 to 2013.
"As Cargill moves to further scale action on deforestation, this is a significant opportunity to deepen the dialogue between the company and its range of stakeholders across the civil society and agricultural landscape," said May. "The panel is there to challenge and encourage Cargill to be bolder and I look forward to working with the panel members to provide constructive inputs to help Cargill further stretch its ambitions."
The inaugural meeting of the panel will take place in October, 2019, with a follow-up convening scheduled for the first quarter of 2020. Kimmelshue will lead Cargill's engagement with the panel, and will report its findings to David MacLennan, Cargill's chairman and CEO. Public summaries of meeting agendas and minutes will be available to ensure full transparency of the panel's work and guidance to Cargill.
"We believe the private sector has an important role to play in finding solutions to the world's most pressing challenges," said Kimmelshue. "From addressing climate change, to protecting natural resources and improving food security, the advisory panel will help us make the future of food more sustainable."
In addition to forming the independent advisory panel, Cargill has made progress on its commitments outlined in the company's South American Soy Action Plan, enacted in June 2019. This includes the initiation of a comprehensive risk assessment of its soy supply chain direct and indirect suppliers and publication of a Risk Assessment Methodology.
The company is also advancing its $30-million pledge, which focuses on sourcing and supporting innovative ideas to protect forests and native vegetation in South America. Cargill will soon announce a startup accelerator to find solutions to the deforestation challenges in Brazil. Startups with relevant business models, technology and expertise are invited to apply, providing an opportunity to connect their innovative ideas with funding and subject matter experts to quickly implement solutions on the ground. Cargill is also seeking an administrator to manage a portion of Cargill's contributions, along with the contributions from industry partners joining the fund.
About Cargill
Cargill's 160,000 employees across 70 countries work relentlessly to achieve our purpose of nourishing the world in a safe, responsible and sustainable way. Every day, we connect farmers with markets, customers with ingredients, and people and animals with the food they need to thrive. We combine 154 years of experience with new technologies and insights to serve as a trusted partner for food, agriculture, financial and industrial customers in more than 125 countries. Side-by-side, we are building a stronger, sustainable future for agriculture.
( Press Release Image: https://photos.webwire.com/prmedia/6/247836/247836-1.png )
Related Links
WebWireID247836

This news content was configured by WebWire editorial staff. Linking is permitted.
News Release Distribution and Press Release Distribution Services Provided by WebWire.