World Economic Forum Launches Global New Mobility Coalition to cut Transport Emissions by 95% and Reduce Commute Costs by 40%
New York, USA –
WEBWIRE
–
Tuesday, September 24, 2019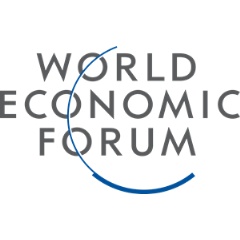 World Economic Forum launches the Global New Mobility Coalition (GNMC) to accelerate the use of shared, electric and autonomous mobility for cutting passenger GHG emissions 95% by 2050.
GNMC policy frameworks aim to improve the efficiency of mobility systems by 70% while freeing up to 90% of street and parking space for light vehicles, housing and recreation.
The GNMC will work with three pilot cities to develop and implement individualized policy frameworks to accelerate the use of new mobility technologies.
Read more on the GNMC here
Follow the Sustainable Development Impact Summit 2019 at http://wef.ch/sdi19




The World Economic Forum launches its Global New Mobility Coalition (GNMC), a group of over 100 experts, NGOs and companies, to reduce passenger mobility emissions by 95% through combining shared, electric and autonomous mobility. By developing and testing new and unique policies with different cities, the GNMC will promote shared, electric and autonomous mobility (SEAM) to create a cleaner city and reduce carbon emissions by 95%. These technologies can also improve mobility efficiency by 70% while decreasing commuting costs by 40%.

Currently, emissions from mobility will double by 2050. Passenger vehicles account for 70% of these mobility GHG emissions and cause over 50% of city air pollution. With a SEAM mobility approach, we could reduce the number of vehicles from the projected 2.1 billion to 0.5 billion and carbon emissions from 4,600 to less than 700 megatons by 2050 while also accounting for increasing mobility demand.

"The average car owner produces more emissions by driving than any other activity. Now that new mobility solutions such as dock-less bikes and ride-hailing have abrupted commuting norms, private and public sector leaders have to rethink space and costs of mobility options," said Maya Ben Dror, Lead, Autonomous and Urban Mobility, World Economic Forum. "Mobility systems that are truly sustainable and centred around people can and should be adopted."

While clean and accessible transportation is possible with new mobility technologies, coordinated public-private action to achieve these goals is lagging behind. Concerted effort from business, policy-makers and citizens is needed to prevent irreversible climate warming; these efforts must begin quickly. The GNMC will work with local policymakers in Europe, China and the United States to develop unique policy frameworks that support this action.

Policies considered are those that cater for the long-term vision of sustainable mobility:

Prioritised lanes and zones for SEAM, including charging infrastructure and dedicated curb-space

For example, by investing in faster charging for high-occupancy shared rides, as opposed to single occupancy ones, not only will the electrification of fleets be encouraged but there will also be higher utilisation of every vehicle on the road. This will lead to less street space needed to move the same amount of people at equal or higher speeds. It takes 13 lanes to move 10,000 people in cars and just 2 to move them in high occupancy modes.

Road-pricing and parking fares as cost levers for internalising true mobility costs

The list of negative societal, environmental and economic impacts external to current costs of mobility is long; road pricing and parking fares can help account for these externalities. In London, for example, private gasoline-powered vehicles cause 80% of health-threatening particulate matter. Not surprisingly, London introduced congestion pricing that incentivize vehicles emitting less than 75g/km of CO2 or have nine seats. GNMC advocates for lower road, toll and zone pricing for shared-rides which are electric and where possible – automated.

Accelerating the use of SEAM technologies can also free up to 90% of street and parking space for other uses while ensuring mobility access for all. With this new space, citizens and policy-makers can reinvent uses that put people and cities, not cars, back to the centre.

The GNMC's steering committee includes representatives from: Uber, Via, BMW, Ford, ClimateWorks, Energy Foundation China, RMI, China EV100, Technion, and UC Davis. Among its partner coalitions are C40, Polis Network, ITF, and AutoEV100.

Quotes from coalition members:

"The potential for shared, electric and autonomous technologies to provide affordable and sustainable mobility is tremendous. Achieving this potential will require collaboration between civil society, government, researchers and business to implement key enabling policies and the GNMC is a key venue for this collaboration," says Anthony Eggert, Director, ClimateWorks.

"Transportation emissions are a major cause of climate change and inequality. To solve these problems, we need smart policies and effective partnerships between cities and the private sector to deliver sustainable, equitable, and efficient transportation solutions for all. Via looks forward to continuing to address transportation emissions as an inaugural member of the Global New Mobility Coalition," says Andrei Greenawalt, Head of Policy, Via.

"The automobile industry has entered an unprecedented period of profound transformation and will develop rapidly towards the direction of electrified, intelligent, connected, shared and green mobility, which will give birth to a completely different travel ecology. Under this background, the Global New Mobility Coalition is launched here today. As China's industry think tank promoting the development of EV industry and sustainable transportation, I am very happy to announce that China EV100 will cooperate with GNMC to promote public-private cooperation, turn knowledge into action, and strive for better future mobility and sustainable transportation," says Zhang Yongwei, Secretary General of China EV100.

"The global community is demanding better from our transportation systems: we want them to be more efficient, more equitable, and less polluting. Getting this right will take a diverse array of research, business, and policy voices. The GNMC is an exciting opportunity for these communities to work together and harness the "3 Revolutions" of shared, automated, and electric mobility for a better future," says Austin Brown, UC Davis.

[p"We're proud to be a founding member of the GNMC. The majority of Uber's portfolio is invested in sharing, electric and automated mobility technologies. It's critical that we continue to work in collaboration with other experts - in the public and private sectors - to scale these innovations in ways that can address the long-standing environmental challenges cities face from transportation," says Adam Gromis, Head of Sustainability Policy, Uber.[/p]

"I'm delighted to be a member of the Global New Mobility Coalition on behalf of the Transportation Sustainability Research Center at the University of California, Berkeley. It's a critical time for the public and private sectors, as well as academia and non-governmental organizations, to partner in developing strategies and understanding to maximize the social and environmental benefits of integrated shared, electric (zero-emission), and automated mobility (SEAM)," says Professor Susan Shaheen, Co-Director of the Transportation Sustainability Research Center, University of California, Berkeley, USA.

About the Global New Mobility Coalition

The Global New Mobility Coalition (GNMC) is a group of over 100 institutions brought together by the World Economic Forum to support a reduction in carbon emissions, increased transport efficiency and other goals through increased use of shared, electric and autonomous mobility technology. The GNMC aims to reduce CO2 emissions by 95%, improve transport efficiency by 70% and reduce mobility costs by 40% with its policy frameworks.

Currently, the GNMC has over 100 members from North America, Europe and Asia, of which 40% are from the private sector, 35% NGOs and 25% academia.

Notes to editors

Read more about the GNMC here

Follow the 2019 Sustainable Development Impact Summit at http://wef.ch/sdi19

Read the Meeting Overview

Learn about the World Economic Forum's impact: https://www.weforum.org/our-impact

View the best Forum Flickr photos at http://wef.ch/pix

Become a fan of the Forum on Facebook at http://wef.ch/facebook

Follow the Forum on Twitter at http://wef.ch/twitterRead the Forum blog at http://wef.ch/agenda

View upcoming Forum events at http://wef.ch/events

Subscribe to Forum news releases at http://wef.ch/news

The World Economic Forum, committed to improving the state of the world, is the International Organization for Public-Private Cooperation.

The Forum engages the foremost political, business and other leaders of society to shape global, regional and industry agendas. (www.weforum.org).

All opinions expressed are those of the author. The World Economic Forum Blog is an independent and neutral platform dedicated to generating debate around the key topics that shape global, regional and industry agendas.
( Press Release Image: https://photos.webwire.com/prmedia/7/247411/247411-1.png )
Related Links
WebWireID247411

This news content was configured by WebWire editorial staff. Linking is permitted.
News Release Distribution and Press Release Distribution Services Provided by WebWire.