ModernTO plan optimizes the City's real estate assets to unlock cost savings and city-building opportunities
WEBWIRE
–
Friday, September 20, 2019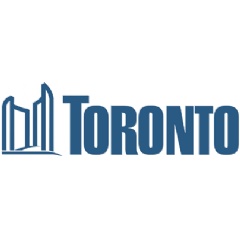 A report going to the CreateTO Board on September 24 sets out an office portfolio optimization plan – the first phase of the City-Wide Real Estate Portfolio Strategy.
This is a new approach to optimize the City's real estate assets while helping the City modernize its office space and save money.
City offices house more than 15,400 employees across 3 million square feet of office space, including 52 owned and leased locations. The report notes that this is a large, outdated and inefficient office footprint.
The five-year office plan, which would be subject to CreateTO and City Council approval, will be a self-funded program that will reduce and revitalize the City's office footprint through the elimination of third-party leases and the co-location of staff in an effort to generate long-term cost savings. The program will identify underused office space that can be repurposed to unlock city-building opportunities and allow for better use of the City's real estate.
The proposed plan:
• Reduces City office locations from 52 to 20 – mostly through the collapsing of leases coming due in upcoming years.
• Unlocks eight properties for city-building purposes, including affordable housing.
• Maximizes the City's key Civic Centres, City Hall and Metro Hall. These sites will become modern office hubs that will be able to accommodate up to 5,600 more employees through more efficient office design.
• Decreases the City's overall office square footage by 25 per cent.
As part of the plan, the office locations identified for city-building opportunities include:
• 33 Queen St. E.
• 610 Bay St.
• 931 Yonge St.
• 1900 Yonge St.
• 75 Elizabeth St.
• 277 Victoria St.
• 95 The Esplanade - Ground Floor
• 18 Dyas Rd.
Public services now delivered at any of the sites identified as underused will still remain available to the community. No decisions on those services, their locations or timelines for change have been made, but robust communications will occur well before any City service is relocated.
The staff report is available at app.toronto.ca/tmmis/viewAgendaItemHistory.do?item=2019.RA8.1.
Quotes:
"It is 2019 – it is time for the City of Toronto to modernize and optimize its spaces, that's what our residents expect us to do so that we can put all our energy and as much of our financial resources as possible towards providing the services that they expect from their municipal government."
- Toronto Mayor John Tory
"As a member of the Create TO Board of Directors, I am pleased that this City-wide real estate strategy will create an improved working environment for City employees, extend employment opportunities across our city and create important city-building opportunities."
- Deputy Mayor Ana Bailao (Ward 9 Davenport), Board Member, CreateTO
"Bringing a strategic lens to Toronto's extensive real estate holding improves our ability to deliver on important city-building initiatives like affordable housing, and by optimizing our office portfolio, the City can end 25 leases bringing employees into City-owned buildings and saving $30 million annually."
- Councillor Paula Fletcher (Ward 14 Toronto-Danforth), Board Member, CreateTO
"Our residents expect us to be constantly looking to save money – especially when it comes to our real estate assets. This plan will make sure we're doing that and reducing our operating and capital costs."
- Deputy Mayor Denzil Minnan-Wong (Ward 16 Don Valley East)
"This is an opportunity to explore how we can make better use of public land to build more vibrant and livable communities with greater investments in services such as affordable housing, transit, parks and libraries. The first step is to evaluate current and future uses of our public lands to see if they are still serving their purpose; then we must identify the needs of our communities, which in some cases might involve planning to use public land to better meet changing needs."
- Councillor Mike Layton (Ward 11 University-Rosedale)
"Residents who use the TTC want a transit system focused on its riders. This long-term plan would ensure we have office space that makes common sense for TTC operations while freeing up our current property for City building purposes."
- Councillor Jaye Robinson (Ward 15 Don Valley West), Chair of the TTC
"Just as we can be smarter and more efficient with our office space, so too can we leverage existing City-owned land for public benefit and city-building. In the case of our Toronto Public Health building, we will undertake a process to ensure that all existing and much needed harm reduction and dental services currently located on Victoria Street remain open and accessible in the immediate neighbourhood."
- Councillor Joe Cressy (Ward 10, Spadina-Fort York), Chair of the Board of Health
"Modern, high-quality office spaces are critical for ensuring productive and efficient service delivery. We look forward to working with the City as they develop their plan."
- Kevin Marshman, President and CEO, Toronto Community Housing
"This is an exciting plan. We support the City's goal of saving money for taxpayers and important City services, and look forward to helping make this portfolio strategy a success."
- Hartley Lefton, Chair Toronto Parking Authority
Toronto is Canada's largest city, the fourth largest in North America, and home to a diverse population of more than 2.9 million people. It is a global centre for business, finance, arts and culture and is consistently ranked one of the world's most livable cities. For information on non-emergency City services and programs, Toronto residents, businesses and visitors can visit toronto.ca, call 311, 24 hours a day, 7 days a week, or follow us on Twitter at twitter.com/cityoftoronto, on Instagram at instagram.com/cityofto or on Facebook at facebook.com/cityofto.
( Press Release Image: https://photos.webwire.com/prmedia/5/247241/247241-1.png )
Related Links
WebWireID247241

This news content was configured by WebWire editorial staff. Linking is permitted.
News Release Distribution and Press Release Distribution Services Provided by WebWire.