Mastercard Track to Modernize $125 Trillion Global B2B Payments Market
-Payments leader unveils vision and products to transform global business-to-business payments market.
-Mastercard TrackTM Business Payment Service is the first global open-loop commercial service built to simplify and automate payments between the world's suppliers and buyers.
NEW YORK, NY –
WEBWIRE
–
Thursday, September 12, 2019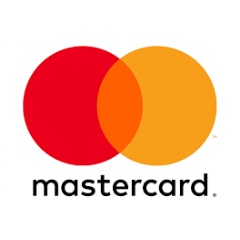 Advances in technology and actionable real-time data are driving businesses to operate faster and smarter. Yet, business payments are often rooted in legacy practices established decades ago. Until now.
Mastercard (NYSE: MA) today unveiled its plans to modernize the business-to-business (B2B) payment ecosystem with Mastercard TrackTM. The Track brand of products represents a transformational change for suppliers and buyers:  solutions that will reduce complexity, cut costs and automate processes.
"The business world has accelerated, but the payments that enable it are stuck in neutral – paper checks and manual invoicing need to be scrapped, man-hours need to be applied to more strategic roles and back-offices need tools to help streamline operations," said James Anderson, Executive Vice President, Commercial Products. "Mastercard Track helps supplier and buyer partners tackle the systemic challenges of business-to-business payments, reinventing how businesses send and receive funds so B2B payments can keep pace with innovation and liberate enterprises from the inefficiencies throughout the system."
Mastercard launched Track in 2018 as a trade platform to address identity, compliance and payment management needs. As a secure, permissioned repository of more than 210 million registered entities worldwide, the trade directory is a central component to the expanded suite of products and services. Track will now encompass all current and future B2B payment products – a collection of tools and services that will significantly improve and simplify the way businesses pay and get paid.
A Direct Connection to Greater Value, Efficiency and Control
Central to the growing Track portfolio is the new Mastercard TrackTM Business Payment Service, a single connection bringing together multiple payment types, greater control and richer data to optimize B2B transactions for both suppliers and buyers.
Multiple Payment Types – As a multi-rail company, Mastercard is bringing choice of how to pay and get paid – ACH/account-to-account and card-based payments – to one solution with Track Business Payment Service. Suppliers can set customized payment preferences that work best for their business. Buyers can easily discover suppliers, with visibility into which payment types they accept and under which conditions.
Common Standards – Track Business Payment Service is built on the leading PCI and ISO standards to maximize automation and secure data exchange, accelerating the reconciliation process by supporting all file formats. Supplier terms and conditions will be applied to payments through a centralized directory for added transparency.
Richer Data Exchanges – Every transaction is processed with the data that is needed by the supplier. Remittance data, including buyer identification information and corresponding invoice numbers will eliminate the guessing game of aligning funds with invoices, making reconciliation easier and simplifying cash flow management.
"We believe now is the time to reinvent this $125 trillion ecosystem," added Anderson. "Having all types of payments under one roof, connections to virtually every business-payment partner across the globe and innovation that already digitizes and automates legacy infrastructure, Mastercard is the partner uniquely positioned to deliver unmatched capabilities to vastly improve the way businesses conduct trade at scale."
Pilot Rollout, with 2020 Availability.
The Mastercard Track Business Payment Service will be rolled out globally, starting with the US market in 1H 2020. The company will make the product available through supplier and buyer partners who will incorporate it into their existing product offerings; it is being piloted exclusively today by customers in North America ahead of market availability. Pilot customers and partners include B2B payments optimizer, Boost, payment solutions providers CSI and TSYS, Accounts Receivable (AR) software providers VersaPay, YayPay, and HighRadius and Accounts Payable automation provider AvidXchange.
-ENDS-
Partners participating in the Mastercard Track pilot had the following to say:
"As exclusive payments partner for the Mastercard B2B Hub, we're excited to pair the strength of the AvidPay Network's more than 500,000 suppliers with the Mastercard Track portfolio to increase access to simple, secure electronic payments. This represents an important next step in our partnership and combined efforts to transform how the B2B ecosystem pays their bills." – Michael Praeger, CEO and Co-Founder, AvidXchange
"Mastercard's vision of creating a single cloud made up of buyer and supplier agents that collectively eliminate the friction often associated with the use and acceptance of commercial cards for all buyers and suppliers is exactly what the B2B payments ecosystem needs.  We are honored and excited to have been chosen by Mastercard to serve as the first supplier agent for the BPS platform and we look forward to working with them and other BPS partners in a collaborative effort to expand commercial card utilization well beyond anyone's expectations." – Dean M. Leavitt, Founder and CEO, Boost Payment Solutions, Inc.
"CSI is pleased to participate as an early participant of the Mastercard Track Business Payment Service initiative. Innovation and thought leadership that eases and simplifies buyer and supplier electronic acceptance is key to the future of B2B payments.  Mastercard has taken a neutral yet forward-thinking approach to easing card payment acceptance for merchants via a flexible one-to-many API service that has resulted in a promising solution to help issuers simplify payment acceptance and delivery." – Jason Kolbenheyer, Managing Director, International Operations, CSI
"B2B payments is a rapidly growing segment in today's payments landscape and we're excited to partner with Mastercard on their expanded Track program to provide key access to card acceptor suppliers within the B2B payment chain. Our participation provides an opportunity to introduce our large partner network to the Mastercard program and help drive more B2B payments acceptance in the market." – Dave Duncan, SVP of Product Development, TSYS Merchant Solutions
"We're excited to be one of the first companies using Mastercard Track Business Payment Service to process transactions between the thousands of buyers and enterprise suppliers on our Customer-Centric AR Automation platform. With Track Business Payment Service, we have a flexible new payment alternative that will orchestrate the movement of dollars and data across multiple payment types, an innovation that we believe will make digital payments the preferred choice for B2B transactions." – Craig O'Neill, CEO, VersaPay
"YayPay couldn't be more excited to join forces with Mastercard to support their efforts to modernize the world of B2B payments. YayPay sits at the hub of the buyer and supplier relationship and is uniquely positioned to disrupt the 'status quo' of B2B payments.  The combination of Mastercard Track and YayPay will enhance inefficient processes to radically improve and simplify the way businesses pay and get paid." – Anthony Venus, CEO, YayPay
-ENDS-
About Mastercard
Mastercard (NYSE: MA), www.mastercard.com, is a technology company in the global payments industry. Our global payments processing network connects consumers, financial institutions, merchants, governments and businesses in more than 210 countries and territories. Mastercard products and solutions make everyday commerce activities – such as shopping, traveling, running a business and managing finances – easier, more secure and more efficient for everyone. 
( Press Release Image: https://photos.webwire.com/prmedia/6/246825/246825-1.png )
Related Links
WebWireID246825

This news content was configured by WebWire editorial staff. Linking is permitted.
News Release Distribution and Press Release Distribution Services Provided by WebWire.