RELX Announces Winners of the 2019 RELX Environmental Challenge
Stockholm –
WEBWIRE
–
Thursday, August 29, 2019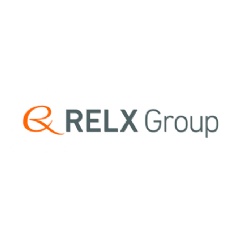 RELX, a global provider of information-based analytics and decision tools for professional and business customers, has announced the winners of the 2019 RELX Environmental Challenge, which supports innovative solutions to improve sustainable access to safe water and sanitation. The $50,000 first and $25,000 second prizes were awarded during World Water Week in Stockholm, a unique annual event bringing together water researchers, policymakers, journalists, companies and non-profits to address the key water challenges of the 21st century. 
The 2019 award winners were recognised during a ceremony yesterday at the Stockholm residence of the Ambassador of the Netherlands to Sweden, Ines Coppoolse.
Dr Márcia Balisciano, RELX's Director of Corporate Responsibility, said: "The RELX Environmental Challenge attracts submissions from some of the brightest and most innovative researchers, engineers, developers and entrepreneurs. The quality of submissions this year was especially high, and we are delighted to recognise exciting projects that support the United Nations' Sustainable Development Goal (SDG) 6: Safe, secure water and sanitation for all. Now in its ninth year, the RELX Environmental Challenge recognises projects that set a benchmark for innovation, involve local communities, and can be scaled to address urgent water and sanitation challenges."
To coincide with the winners, RELX released its latest SDG Graphic showing the state of global water research; find it on the free RELX SDG Resource Centre here: SDG Resource Centre 
The $50,000 first prize winner is SolarSack, which uses ultraviolet radiation from direct sunlight to purify water at an exceptionally low cost. Safe drinking water is often unavailable to many people living in poverty, but SolarSack provides one year of safe water for a family of four for only $2. 
Johan Jenson, COO and Founder of SolarSack said, "We are thrilled to be awarded the RELX Environmental Challenge grant. SolarSack is on a mission to provide safe and affordable drinking water to the world. We provide 2,000 litres of safe water for just $2, making SolarSack accessible to end-users in emerging markets. The RELX prize will help create awareness about our innovative solution, as well as an immediate impact for 25.000 people living in refugee camps in Uganda."
The second prize of $25,000 went to Christopher Mtalimanja, an educator and disability-rights activist who has worked in ten countries across Africa managing projects and advising on special needs and inclusive education. The project will advance a dry bio latrine system at three primary schools in Malawi. Liquid waste is transformed into fertiliser which can be used to grow seedlings to generate revenue, while solid waste is transferred to a digester to produce energy that can be used by the schools.
Christopher Mtalimanja said, "Coming from a country where the impacts of global warming and social exclusion are prominent, it is important for my project to go beyond just installing the bio-latrines in the selected schools. I hope to replicate my project in other locations – turning waste into an important income-generating activity. I am delighted to be one of the winners of the 2019 RELX Environmental Challenge."
A shortlist of five projects was chosen from more than 60 applications from 25 countries, across five continents.  The Challenge's distinguished panel of judges included Dr Mark van Loosdrecht, Professor of Biochemical Engineering, Delft University of Technology and 2018 Stockholm Water Prize Laureate and Valerie Labi, Director of Water, Sanitation and Hygiene for iDE and founder of Sama Sama, a sanitation social enterprise in Ghana which uses direct sales to increase demand for improved toilets and aggregates local businesses in order to match supply.
Read more about the RELX Environmental Challenge, previous winning projects and RELX's corporate responsibility activities at RELX Corporate Responsibility.
-------
About RELX Environmental Challenge
The RELX Environmental Challenge was launched in 2011 and is awarded to projects that best demonstrate how they can provide sustainable access to safe water where it is presently at risk and/or access to improved sanitation.  To date, there have been more than 16 winning projects with $600,000 in prize money and extensive use of in-kind resources awarded, including ScienceDirect, the leading platform of peer-reviewed scholarly literature with over 16 million publications, encompassing more than 2,500 journals and 39,000 ebooks. Projects must have clear practical applicability, address identified need, and advance related issues such as health, education, or human rights. According to the World Health Organisation and UNICEF Joint Monitoring Programme 2019 report, some 785 million people lack access to safe, readily available water at home, and 2 billion lack safely managed sanitation.  Poor access to safe water and sanitation contributes to health crises in many developing countries, and increasingly leads to violent conflict.
About RELX
RELX is a global provider of information-based analytics and decision tools for professional and business customers. The Group serves customers in more than 180 countries and has offices in about 40 countries. It employs over 30,000 people of whom almost half are in North America. The shares of RELX PLC, the parent company, are traded on the London, Amsterdam and New York stock exchanges using the following ticker symbols: London: REL; Amsterdam: REN; New York: RELX. The market capitalisation is approximately £37.8bn/€41.6bn/$46.1bn.
( Press Release Image: https://photos.webwire.com/prmedia/6/246088/246088-1.png )
Related Links
WebWireID246088

This news content was configured by WebWire editorial staff. Linking is permitted.
News Release Distribution and Press Release Distribution Services Provided by WebWire.