Climate Crisis Cannot be Tackled Without Shift Away from Damaging Land Use, Major Report Warns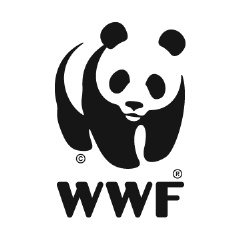 The way we currently use land is both a major contributor to climate change and placing unsustainable demands on the land systems on which humans and nature depend, according to an authoritative new report presented in Geneva.
The Intergovernmental Panel on Climate Change's Special Report on Climate Change and Land, explores the relationship between climate, people and land in a warming world. It warns that climate change is placing additional stress on land, increasing degradation, biodiversity loss and food insecurity.
"Tackling climate change will take bold actions that go beyond addressing usual suspect issues of energy, transportation and tightening up emissions from a company's own operations. We must address food production and supply chains in a world with growing demand. Agriculture is a major driver for land conversion and degradation, and must be part of the solution if we're going to keep our climate stable and our planet viable," said Melissa D. Ho, Senior Vice President, Food & Freshwater at World Wildlife Fund. "How we approach the next decade will not only affect future climate scenarios, but will also impact the fate of food production itself -- and our ability to feed the future billions -- as there are inextricable links between global warming and agricultural productivity. We ignore the limits of nature at our peril."
Humans use approximately 72% of the global ice-free land surface, with land use contributing around 23% of total human-caused greenhouse gas emissions, primarily through deforestation and habitat conversion for agriculture. The removal of forests, conversion of peatlands, freshwater ecosystems, and other natural habitats releases carbon, while at the same time contributing to unprecedented biodiversity loss and land degradation. The food sector alone is responsible for 75% of deforestation worldwide, with the greatest pressure on forests taking place in the tropics. It is also a major driver of savannah and grassland conversion.
Climate change is already affecting the four pillars of food security -- availability, access, utilization and stability -- through increasing temperatures, changing precipitation patterns and greater frequency of some extreme events.
The report highlights the synergies and trade-offs inherent in our land choices. WWF considers an integrated suite of sustainable land management tools necessary to secure a climate safe future, while supporting food security and nature. Nature-based climate solutions should play a key role. For instance, mangroves help increase climate resilience, while providing a range of ecosystem services to local communities and supporting fish nurseries.
The science presented in the report further underlines that climate, people and nature are fundamentally linked. Efforts to mitigate climate change and halt nature loss must go hand in hand, and be fully integrated with climate adaptation and food security considerations.
Land-based mitigation options make up to a quarter of total mitigation proposed by countries in their country climate plans, submitted to the UN under the Paris Agreement.
About World Wildlife Fund
WWF is one of the world's leading conservation organizations, working in 100 countries for over half a century. With the support of more than 5 million members worldwide, WWF is dedicated to delivering science-based solutions to preserve the diversity and abundance of life on Earth, halt the degradation of the environment and combat climate change. Visit www.worldwildlife.org to learn more and keep up with the latest conservation news by following @WWFNews on Twitter.
( Press Release Image: https://photos.webwire.com/prmedia/7/244990/244990-1.png )
Related Links
WebWireID244990

This news content was configured by WebWire editorial staff. Linking is permitted.
News Release Distribution and Press Release Distribution Services Provided by WebWire.