IMF Executive Board Completes Third Review Under the Extended Credit Facility and Approves US$23.9 Million Disbursement for Guinea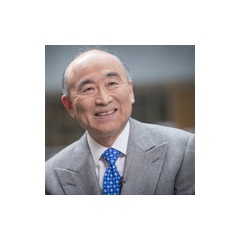 Mitsuhiro Furusawa
"Guinea's growth momentum continues and the medium-term outlook is favorable with some downside risks. - IMF's Furusawa"
IMF Approves US$23.9 Million Disbursement for Guinea.
IMF Completes Third Review Under the Extended Credit Facility (ECF).
This ECF arrangement strengthens resilience, scales-up growth-supporting investment and social-safety nets and promotes private sector development.
The Executive Board of the International Monetary Fund (IMF) completed the third review of Guinea's economic performance under the program supported by an Extended Credit Facility (ECF). Completion of this review enables the immediate disbursement of SDR 17.213 million (about US$23.9 million), bringing total disbursements under the arrangement to SDR 68.849 million (about US$95.7 million). The Board also approved the authorities' request for modification of a performance criterion.
Guinea's three-year ECF arrangement was approved by the Executive Board of the IMF on December 11, 2017 (see Press Release No. 17/484) for SDR 120.488 million (about US$170.1 million at the time of the arrangement's approval, or 56.25 percent of Guinea's quota). The ECF arrangement aims at strengthening resilience, scaling-up public investment in infrastructure while preserving stability, strengthening social safety nets, and promoting private sector development.
Following the Executive Board's discussion on Guinea, Mr. Mitsuhiro Furusawa, Acting Chair and Deputy Managing Director, issued the following statement:
"Guinea's growth momentum continues and the medium-term outlook is favorable with some downside risks. The authorities are moving ahead in the implementation of macroeconomic policies and reforms to foster high and broad-based growth and reduce poverty while preserving stability. Performance under the ECF-supported program against end-December 2018 targets was satisfactory, and program-supported reforms have advanced. Program performance continued to be satisfactory through the first quarter of 2019. The authorities have started implementing additional adjustment measures to achieve the end-2019 fiscal target, given higher than-anticipated electricity subsidies and lower tax revenues.
"Achieving a basic fiscal surplus will preserve stability while growth-supporting public investment will be scaled-up. Advancing programmed tax revenue measures and applying the petroleum price adjustment mechanism will support revenue mobilization. Gradually bringing electricity tariffs to cost recovery levels will reduce untargeted electricity subsidies and create fiscal space for priority spending. In parallel, social safety nets will be strengthened to protect the most vulnerable and reduce poverty. Improving public investment management will foster investment returns and efficiency. Maintaining non-concessional loans to programmed amounts and continuing to strengthen debt management will preserve debt sustainability.
"Continuing to build external buffers against shocks will strengthen Guinea's resilience. Greater exchange rate flexibility will support building reserves. To this end, competition in the foreign exchange market is being strengthened and a rule-based intervention strategy will be finalized.
"Monetary policy will need to be prudent to moderate inflation. Limiting the central bank's lending to the government will be key to contain inflationary pressures. An active liquidity management effort will support achieving monetary targets. Strengthening banking supervision and regulation will support stability.
"The authorities are advancing growth-supporting structural reforms. Strengthening the anti-corruption framework, the AML/CFT regime, and the business climate will enhance governance and support private sector development."
( Press Release Image: https://photos.webwire.com/prmedia/7/244447/244447-1.jpg )
Related Links
WebWireID244447

This news content was configured by WebWire editorial staff. Linking is permitted.
News Release Distribution and Press Release Distribution Services Provided by WebWire.