Thales joins forces with Micro-X, one of Australia's most innovative startups, to revolutionize airport checkpoint technologies
- Carbon nanotubes together with AI (Artificial Intelligence) allow new generation X-ray equipment, with disruptive imaging performance.
- Thanks to these breakthrough technologies, passengers will no longer queue up for security checks, and airports will free a lot of space for commercial use or increase in traffic.
- Thales and Micro-X partnership will accelerate the time-to-market of new equipment.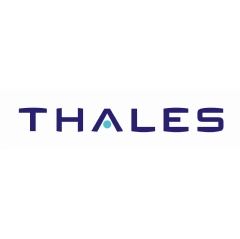 From airport checkpoints to counter terrorism to future medical imaging devices, the use of x-ray 3D imaging is the cornerstone of many of the applications that are critical to security and medical markets.  Notably, airport checkpoint technology is facing an immediate challenge, with global passenger numbers on track to double by 2030 (source: IATA). The evolving technology requirement for checkpoints is to process far more passengers per hour than the current industry average of 200. Faster screening with improved threat detection are the holy grail. Similarly, compact and agile systems with 3D imaging are major technology advancements the medical market can use to deliver improved patient diagnosis and outcomes. To anticipate these needs, Micro-X, the global leader in cold-cathode x-ray technology, and Thales, leader in security and medical imaging, have combined forces in a multi-faceted collaboration to develop X-ray imaging systems based on X-ray sources that use Carbon NanoTubes (CNT) cathodes at their heart. The Premier of South Australia, The Honourable Steven Marshall MP, was today present at Micro-X's design and manufacturing facility in Tonsley in Adelaide's south as Thales and MicroX announced that approval has been received from the Australian Foreign Investment Review Board for the financing element of the collaboration to proceed.
CNT is a crystalline variety of carbon with properties that improve the efficiency of x-ray imaging by orders of magnitude. By combining this revolutionary technology, developed by Micro-X with Thales's 60 years' experience in x-ray devices, the two organisations will initially collaborate on the design of novel, miniaturized X-ray sources. These sources will be produced by Thales and manufactured in Moirans, France, and will power both Thales and Micro-X's future roadmap of innovative x-ray products for medical and security markets.
In the second part of the alliance both companies will address global sales and support of Micro-X's Mobile Backscatter Imager (MBI) for assessment of Improvised Explosive Devices (IEDs). Design and development is already underway in Adelaide following very positive end-user feedback of the operational concept and the imaging performance demonstration conducted for the Australian Defence Force's Counter-IED Task Force. Under this collaboration Thales, an established global supplier of defence and security technology systems, will cross-sell the MBI product manufactured in Adelaide.
Thanks to its compactness and imaging sensitivity compared to traditional technologies, they are perfectly positioned to address future regulations being developed and enacted by governments, to enable security forces to detect threats more rapidly. CNT X-ray also brings us closer to a future airport checkpoint system that no longer requires passengers to queue up, open bags and remove electronics devices and liquids. Instead, passengers will simply set their closed bag on the scanner and walk through another scanner.  By coupling carbon nanotubes cathodes with backscattering image processing algorithm and Artificial Intelligence to more efficiently identify suspicious items, the new equipment will achieve a level of miniaturization that will lead to significant space reduction. This can in turn free valuable terminal real estate currently allocated to security checks, for commercial use and improved passenger flow. The resulting efficiency will allow airport authorities to re-organize terminals, to drive up commercial value thus open more revenue streams.
 This is just the beginning, like those Silicon Valley pioneers in the 70's we are at the birth of a new technology evolution. CNT is a game changer in so many fields but none offer such practical and quantifiable benefits as in the X-ray imaging market. From airport checkpoints to counter terrorism activities to future medical imaging devices, Thales and Micro-X are on the edge of a historically decisive moment. In addition to these high-tech synergies and as a major player in the digital domain, this partnership will give us a technological leap none else can offer.
 Jean-Jacques Guittard, Thales Vice President, Microwave and Imaging Sub-Systems
Today is a huge moment in Micro-X's history. The strategic and operational importance of having established and proven our own CNT and x-ray tube technology in-house cannot be overstated. We now have, co-located with our product manufacturing in Adelaide, complete control of the technology which will shape our destiny with our current and future products.  It is doubly exciting that we can announce this today now that, with FIRB approval in place, our journey with Thales can commence in earnest as we together develop and take to market the innovative x-ray products which only this technology can permit.
Peter Rowland, Micro-X Managing Director
About Thales 
The people who make the world go round – they rely on Thales. Our customers come to us with big ambitions: to make life better, to keep us safer. Combining a unique diversity of expertise, talents and cultures, our architects design and deliver extraordinary, high-technology solutions. Solutions that make tomorrow possible today. From the bottom of the oceans to the depths of space and cyberspace, we help our customers think smarter and act faster – mastering ever greater complexity at every decisive moment along the way.
Thales generated revenues of €19 billion in 2018 with 80 thousand employees in 68 countries.
About Micro-X
Micro-X Limited ("MX1") is an Australian Securities Exchange listed company developing and commercialising a range of highly innovative products based on proprietary carbon nanotube emitter technologies which enable the unique miniaturisation of a number of X-ray applications in global medical and security markets.
( Press Release Image: https://photos.webwire.com/prmedia/5/243084/243084-1.png )
Related Links
WebWireID243084

This news content was configured by WebWire editorial staff. Linking is permitted.
News Release Distribution and Press Release Distribution Services Provided by WebWire.