Sanofi: CHMP recommends approval of Dupixent® (dupilumab) for moderate-to-severe atopic dermatitis in adolescents
PARIS AND TARRYTOWN, NY –
WEBWIRE
–
Friday, June 28, 2019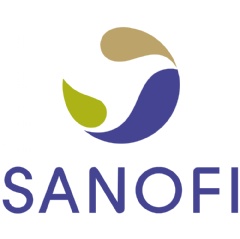 The European Medicines Agency's Committee for Medicinal Products for Human Use (CHMP) has adopted a positive opinion for Dupixent® (dupilumab) recommending extending its approval in the European Union (EU) to also include adolescents 12 to 17 years of age with moderate-to-severe atopic dermatitis who are candidates for systemic therapy.
If approved, Dupixent would be the first biologic medicine approved in the EU to treat these patients. The positive CHMP opinion is based on clinical data from the LIBERTY AD program, including a pivotal Phase 3 trial and an open-label extension trial evaluating the efficacy and safety of Dupixent in adolescents with uncontrolled moderate-to-severe atopic dermatitis. A final decision on the Dupixent application by the European Commission (EC) is expected in the coming months.
Dupixent is a fully-human monoclonal antibody that inhibits the signaling of interleukin-4 (IL-4) and interleukin-13 (IL-13), two proteins that play a central role in type 2 inflammation. Data from Dupixent clinical trials have shown that inhibiting IL-4 and IL-13 helps address the type 2 inflammation that plays a major role in atopic dermatitis, asthma and chronic rhinosinusitis with nasal polyposis (CRSwNP).
About Moderate-to-Severe Atopic Dermatitis
Atopic dermatitis, the most common form of eczema, is a chronic inflammatory disease. In its moderate-to-severe form it is characterized by rashes that can potentially cover much of the body, and can include intense, persistent itching, skin lesions and skin dryness, cracking, redness, crusting and oozing. Itch is one of the most burdensome symptoms for patients and can be debilitating. Despite standard-of-care therapy, there continues to be an unmet need for many adolescents with moderate-to-severe atopic dermatitis who often have uncontrolled, persistent symptoms.
About Dupixent
Dupixent is being developed jointly by Sanofi and Regeneron as part of a global collaboration agreement. Dupixent is currently approved in the EU for use in adults with moderate-to-severe atopic dermatitis who are candidates for systemic therapy. It is also approved in the EU for adults and adolescents 12 years and older as an add-on maintenance treatment for severe asthma with type 2 inflammation characterized by raised blood eosinophils and/or raised fractional exhaled nitric oxide (FeNO), who are inadequately controlled with high dose inhaled corticosteroid (ICS) plus another medicinal product for maintenance treatment.
Outside of the EU, Dupixent is approved for use in specific patients with moderate-to-severe atopic dermatitis and certain patients with asthma in a number of other countries around the world, including the U.S. and Japan. Dupixent is also approved in the U.S. for use with other medicines to treat CRSwNP in adults whose disease is not controlled and is currently under regulatory review for patients with CRSwNP in the EU.
About the Dupilumab Development Program
In addition to the currently approved indications, Regeneron and Sanofi are also studying dupilumab in a broad range of clinical development programs for diseases driven by allergic and other type 2 inflammation including pediatric asthma and atopic dermatitis (6 to 11 years of age, Phase 3), pediatric atopic dermatitis (6 months to 5 years of age, Phase 2/3), eosinophilic esophagitis (Phase 3), chronic obstructive pulmonary disease (Phase 3) and food and environmental allergies (Phase 2). Dupilumab is also being studied in combination with REGN3500 (SAR440340), which targets IL-33. These potential uses are investigational and the safety and efficacy have not been evaluated by any regulatory authority.
About Regeneron
Regeneron (NASDAQ: REGN) is a leading biotechnology company that invents life-transforming medicines for people with serious diseases. Founded and led for 30 years by physician-scientists, our unique ability to repeatedly and consistently translate science into medicine has led to seven FDA-approved treatments and numerous product candidates in development, all of which were homegrown in our laboratories. Our medicines and pipeline are designed to help patients with eye disease, allergic and inflammatory diseases, cancer, cardiovascular and metabolic diseases, neuromuscular diseases, infectious diseases and rare diseases.
Regeneron is accelerating and improving the traditional drug development process through our proprietary VelociSuite® technologies, such as VelocImmune® which produces optimized fully-human antibodies, and ambitious research initiatives such as the Regeneron Genetics Center, which is conducting one of the largest genetics sequencing efforts in the world.
For additional information about the company, please visit www.regeneron.com or follow @Regeneron on Twitter.
About Sanofi
Sanofi is dedicated to supporting people through their health challenges. We are a global biopharmaceutical company focused on human health. We prevent illness with vaccines, provide innovative treatments to fight pain and ease suffering. We stand by the few who suffer from rare diseases and the millions with long-term chronic conditions.
With more than 100,000 people in 100 countries, Sanofi is transforming scientific innovation into healthcare solutions around the globe.
Sanofi, Empowering Life
( Press Release Image: https://photos.webwire.com/prmedia/2/243006/243006-1.png )
Related Links
WebWireID243006

This news content was configured by WebWire editorial staff. Linking is permitted.
News Release Distribution and Press Release Distribution Services Provided by WebWire.