New evidence on bullying revealed at World Anti-Bullying Forum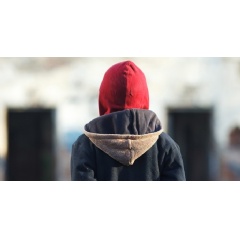 Children who are frequently bullied are nearly three times more likely to feel like an outsider at school and more than twice as likely to miss school as those who are not frequently bullied. They are also more likely to expect to leave formal education after finishing secondary school. Children who are bullied score lower in mathematics and reading tests, and the more often they are bullied the worse their score.
For these reasons and more, UNESCO joined the International Bullying Prevention Association, Friends International Centre Against Bullying, and the National Anti-Bullying Research and Resource Centre (ABC) at Dublin City University, which is also the UNESCO Chair on Tackling Bullying in Schools and Cyberspace, to co-organize the World Anti-Bullying Forum (WABF) in Dublin, Ireland from 4 – 6 June.
Aimed at broadening understanding of bullying in educational settings, the World Anti-Bullying Forum drew together practitioners, researchers and decision-makers from around the world.
UNESCO hosted sessions on the role of schools in preventing and addressing cyberbullying, approaches to address bullying related to migration and conducted a plenary presentation on the new UNESCO report, Behind the Numbers: Ending School Violence and Bullying.
Chief of UNESCO Health and Education, Christopher Castle, said UNESCO is proud to join partners in co-organizing the World Anti-Bullying Conference 2019. "Bullying in and around schools is an infringement of a child's right to education, health and well-being. The ramifications of bullying are far reaching, undermining the health and educational outcomes of the victims, bullies and bystanders.  Everyone loses when bullying is not prevented and addressed in an effective way."
Cyberbullying affecting more students
Bullying online, whether on instant messages, postings, email text messages and images or websites, is known as cyberbullying, and is a growing problem. Data from seven countries in Europe show that the proportion of children aged 11-16 years who use the Internet and who had experienced cyberbullying increased from 7% in 2010 to 12% in 2014.
Presenters at UNESCO's cyberbullying session at the World Anti-Bullying Forum concluded that despite cyberbullying taking place far beyond the schoolyards; education authorities, the school community and schools all have a significant role to play in addressing it.
Director of Public Policy at Microsoft in Ireland, Ciarán Conlon, outlined Microsoft's Digital Civility Index, which challenges people around the world to live by positive tenants when they engage online. Senior Director from Touch Community Services, Anita Low-Lim, presented the Power of Zero campaign, a global campaign to build the digital civility skills of very young children and their parents, in which UNESCO has been involved since its start.
Being different makes students more of a target
Bullying also affects some students more than others. Children who are perceived to be different in any way are more likely to be bullied. Some data from Europe and North America show, for example, that immigrant students are more likely to be bullied (33%) than their native-born peers (26.3%). Immigrant students are also more likely to experience cyberbullying by messages (14.2%) than their native-born peers (9.4%).
However, a review of the literature commissioned by UNESCO for the World Anti-Bullying Forum shows that the phenomenon is more complex. Immigrant students are not systematically bullied, but instead, there are certain key factors that make them more vulnerable. This includes the time spent in the host country, and widespread prejudices in some schools and communities against migrants, including among parents and teachers. High percentages of immigrant students in the same school also increases risk, and may lead to bullying between different groups of immigrant students and towards non-immigrant students.
Speaking at the UNESCO session on bullying as it relates to migration, UNESCO Senior Programme Officer, Christophe Cornu, said, "Bullying is closely linked to inclusive education as it affects, disproportionally, children from groups who are vulnerable because they are or are perceived as different, including immigrant students. It will be impossible to ensure access to quality education for all these children if schools are not a safe environment for them".
Ending school violence and bullying
Most data can be found in UNESCO's new school violence and bullying report, which presents the most up to date and comprehensive evidence on school violence and bullying, analyzing global and regional prevalence and trends, the nature and impact of the issue, and successful national responses. It brings together quantitative and qualitative data from a range of global and regional surveys, covering 144 countries and territories in all regions.
The report confirms that school violence and bullying are major problems worldwide, while also revealing that despite the gravity of the problem, some countries have made significant progress towards reducing, or containing, school violence and bullying.
The report is one of UNESCO's contributions to the 'Safe to Learn' campaign, a new initiative dedicated to ending violence in schools so children are free to learn, thrive and pursue their dreams. The campaign was initially conceived by members of the Global Partnership to End Violence Against Children: UNESCO, UNICEF, UK Department for International Development (DFID) and the United Nations Girls Initiative (UNGEI.)
World Anti-Bullying Forum (link is external)
( Press Release Image: https://photos.webwire.com/prmedia/2/242823/242823-1.jpg )
Related Links
WebWireID242823

This news content was configured by WebWire editorial staff. Linking is permitted.
News Release Distribution and Press Release Distribution Services Provided by WebWire.