QIAGEN And Inovio Collaborate to Develop Companion Diagnostic for Novel Immunotherapy Targeting Precancerous Cervical Lesions
Liquid biopsy-based Precision Medicine test to guide patient selection for Inovio's VGX-3100
Hilden, Germany, Germantown, Maryland, and Plymouth Meeting, Pennsylvania –
WEBWIRE
–
Friday, May 17, 2019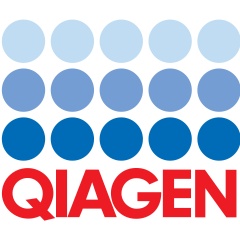 QIAGEN N.V. (NYSE: QGEN; Frankfurt Prime Standard: QIA) and Inovio Pharmaceuticals Inc. (NASDAQ: INO) announced a collaboration to co-develop a companion diagnostic to guide clinical decision-making for the use of Inovio's DNA-based immunotherapy to treat cervical dysplasia caused by human papillomavirus (HPV). The Precision Medicine partnership focuses on Inovio's VGX-3100, a late-stage investigational product candidate with potential to become the first treatment for HPV infection of the cervix and the first non-surgical treatment for precancerous cervical lesions associated with the virus.
"We are pleased to support Inovio by developing a liquid biopsy-based companion diagnostic to identify patients who would benefit from VGX-3100, which has potential to make a dramatic difference in the detection of HPV infections and treatment of precancerous disease. Our Sample to Insight workflows and experience in developing diagnostic solutions for Precision Medicine in immuno-oncology are well-suited to help Inovio address this large unmet medical need," said Peer M. Schatz, Chief Executive Officer of QIAGEN. "Our team has deep experience in HPV-related molecular testing and cervical cancer and is looking forward to applying this expertise in partnership with Inovio, This project is also a case study of a collaboration that started in the discovery phase, when Inovio selected QIAGEN Genomic Services to work on the discovery of novel biomarkers that now contribute to the power of this unique molecular assay. The project progressed into development and Inovio now aims to make regulatory submissions for VGX-3100 in 2021."
Dr. J. Joseph Kim, Inovio's President & CEO, said, "As we advance our Synthetic Nucleics platform we are always looking for ways to drive innovation within our own technology or via a creative partner like QIAGEN. QIAGEN is bringing their extensive track record of commercially developing and marketing novel diagnostic tests to this important collaboration. Inovio is developing VGX-3100 as a non-surgical treatment for women with cervical pre-cancer and pre-treatment biomarkers we have discovered could provide a targeted way to identify patients most likely to respond to treatment with VGX-3100, increasing absolute efficacy of the product."
QIAGEN is a global leader in molecular diagnostics used in screening for targets associated with the risk and progression of cervical cancer. QIAGEN pioneered HPV testing with the gold-standard digene Hybrid Capture 2 High-Risk HPV DNA Test, which became a driving force in the implementation of HPV screening as a standard of care in cervical cancer prevention. A commitment to addressing the burden of cervical cancer in low-resource areas led to QIAGEN's development of the careHPV Test, recognized in 2018 as a World Health [color=black]Organization prequalified diagnostic test. QIAGEN also expanded its portfolio with two PCR-based technologies: the QIAsure Methylation Test, differentiating patients' risk of developing cervical cancer after a positive test for high-risk HPV, and the QIAscreen HPV PCR Test, which will soon be available on QIAGEN's recently launched NeuMoDx platforms in Europe.[/color]
[color=black]HPV is the most common viral infection of the reproductive tract and the major cause of cervical cancer, the fourth most common cancer among women. The World Health Organization (WHO) reported an estimated 570,000 new cases of cervical cancer and 311,000 deaths in 2018. Almost 300 million women globally are estimated to be infected with HPV, and about 30 million additional cases have progressed to the precancerous stage. The high-risk HPV 16 and HPV 18 genotypes are estimated to cause at least 70% of cervical cancers.[/color]
Inovio's VGX-3100 is a DNA-based immunotherapy under investigation for the treatment of infection with HPV 16 and HPV 18 and precancerous lesions of the cervix (Phase 3), and the vulva and anus (Phase 2). VGX-3100 utilizes the patient's own immune system to clear the HPV 16 and HPV 18 infections and precancerous lesions without the increased risks of surgery.
QIAGEN has more than 25 master collaboration agreements with leading pharmaceutical and biotech companies to create Sample to Insight solutions for Precision Medicine, using each patient's unique genomic characteristics to guide drug development and eventually clinical decision-making for treatment of cancers and other diseases. The company already markets clinical assays covering about 30 biomarkers, spanning a variety of automation platforms and sample types. QIAGEN's Precision Medicine team is executing multiple partnerships to support the rapidly growing immuno-oncology market.
About QIAGEN
QIAGEN N.V., a Netherlands-based holding company, is the leading global provider of Sample to Insight solutions that enable customers to gain valuable molecular insights from samples containing the building blocks of life. Our sample technologies isolate and process DNA, RNA and proteins from blood, tissue and other materials. Assay technologies make these biomolecules visible and ready for analysis. Bioinformatics software and knowledge bases interpret data to report relevant, actionable insights. Automation solutions tie these together in seamless and cost-effective workflows. QIAGEN provides solutions to more than 500,000 customers around the world in Molecular Diagnostics (human healthcare), Life Sciences (academia, pharma R&D and industrial applications, primarily forensics). As of March 31, 2019, QIAGEN employed approximately 5,100 people in over 35 locations worldwide. Further information can be found at www.qiagen.com.
About Inovio Pharmaceuticals Inc.
Inovio is an innovative biotechnology company focused on the discovery, development, and commercialization of its synthetic nucleic technology targeted against cancers and infectious diseases. Inovio's proprietary technology platform applies antigen sequencing and delivery to activate potent immune responses to targeted diseases. The technology functions exclusively in vivo, and has been demonstrated to consistently activate robust and fully functional T cell and antibody responses against targeted cancers and pathogens. Inovio's most advanced clinical program, VGX-3100, is in Phase 3 for the treatment of HPV-related cervical pre-cancer. Also in development are Phase 2 immuno-oncology programs targeting HPV-related cancers, bladder cancer, and glioblastoma, as well as platform development programs in hepatitis B, Zika, Ebola, MERS, and HIV. Partners and collaborators include AstraZeneca, Regeneron, Roche/Genentech, ApolloBio Corporation, GeneOne Life Science, The Bill & Melinda Gates Foundation, Coalition for Epidemic Preparedness Innovations, Defense Advanced Research Projects Agency, National Institutes of Health, National Institute of Allergy and Infectious Diseases, National Cancer Institute, HIV Vaccines Trial Network, Walter Reed Army Institute of Research, The Wistar Institute, and the University of Pennsylvania. For more information, visit www.inovio.com.
Forward-Looking Statement
Certain statements contained in this press release may be considered forward-looking statements within the meaning of Section 27A of the U.S. Securities Act of 1933, as amended, and Section 21E of the U.S. Securities Exchange Act of 1934, as amended. To the extent that any of the statements contained herein relating to QIAGEN's products, launches, regulatory submissions, collaborations, markets, strategy, taxes or operating results, including without limitation its expected sales, adjusted net sales and adjusted diluted earnings per share results, are forward-looking, such statements are based on current expectations and assumptions that involve a number of uncertainties and risks. Such uncertainties and risks include, but are not limited to, risks associated with management of growth and international operations (including the effects of currency fluctuations, regulatory processes and dependence on logistics); variability of operating results and allocations between customer classes; the commercial development of markets for our products to customers in academia, pharma, applied testing and molecular diagnostics; changing relationships with customers, suppliers and strategic partners; competition; rapid or unexpected changes in technologies; fluctuations in demand for QIAGEN's products (including fluctuations due to general economic conditions, the level and timing of customers' funding, budgets and other factors); our ability to obtain regulatory approval of our products; difficulties in successfully adapting QIAGEN's products to integrated solutions and producing such products; the ability of QIAGEN to identify and develop new products and to differentiate and protect our products from competitors' products; market acceptance of QIAGEN's new products and the integration of acquired technologies and businesses; and the other factors discussed under the heading "Risk Factors" contained in Item 3 of our most recent Annual Report on Form 20-F. For further information, please refer to the discussions in reports that QIAGEN has filed with, or furnished to, the U.S. Securities and Exchange Commission (SEC).
( Press Release Image: https://photos.webwire.com/prmedia/5/240958/240958-1.png )
Related Links
WebWireID240958

This news content was configured by WebWire editorial staff. Linking is permitted.
News Release Distribution and Press Release Distribution Services Provided by WebWire.