Digital Transformation: Boehringer Ingelheim Fosters Cooperation With Innovative Partners
•Digital technologies can contribute to improved monitoring, more rapid diagnosis, and more successful treatment
•Pilot project with Belgian start-up SoundTalks facilitates disease prevention among farm animals
•Open innovation online portal promotes collaboration with external partners in research and development

Ingelheim, Germany –
WEBWIRE
–
Thursday, May 16, 2019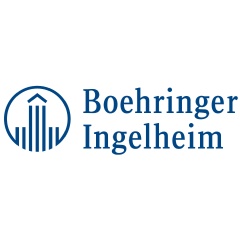 Boehringer Ingelheim uses digital technologies along the entire value chain to discover the medications and healthcare solutions of the future. Collaboration with start-ups and other drivers of innovation is playing an increasingly important role, so Boehringer Ingelheim, a family-owned company, is complementing its internal expertise specifically by cooperating with external parties for research and development, production, and patient care. More than 150 cooperative projects are ongoing in the field of research alone. 
Against the backdrop of the digital transformation in the healthcare industry, Boehringer Ingelheim is expanding its collaboration with strong partners. Digitalization refers to new technologies for using data – that is, recording, processing, and analyzing it – and to automated control of processes. Boehringer Ingelheim takes advantage of the new possibilities presented by innovative technologies and actively shapes their development. "We are consistently expanding our expertise related to digital healthcare solutions, and we are emphasizing strong partnerships with emerging companies," says Michael Schmelmer, a member of the Boehringer Ingelheim Board of Managing Directors. "We are combining digital savvy with our healthcare expertise – always with the goal of improving human and animal health."
Cooperative forms of collaboration with external partners will continue to gain relevance. Here is one current example from animal health: Disease prevention is a key issue in animal farming, from both an economic standpoint for the livestock owner and a food safety standpoint for the consumer. Working with the Belgian start-up SoundTalks, Boehringer Ingelheim developed a novel audio monitoring system for early detection of respiratory distress in pigs. As part of a pilot program, the SoundTalks system is being installed in selected pig pens in the United States, and other target markets. In test runs, illnesses were detected 2 to 14 days sooner with the monitoring system than they were by veterinarians and farmers performing purely visual monitoring. "This collaboration allows us to combine specialized knowledge from sound engineering and software development with the veterinary medicine network and our partner's strategic foundation," declares Dries Berckmans, SoundTalks CEO.
The basis of the novel SoundTalks system is a digital microphone that records the background noise in a pig pen around the clock. An algorithm detects changes in pattern such as coughing noises from the soundscape. The program automatically sends an alert when predictors of the spread of a respiratory distress exceed a critical level in the pen. This system gives veterinarians and farmers early notice of potential health hazards, so that they can intervene sooner. 
"Better monitoring contributes to more rapid diagnosis, allowing us to take action before a potential illness spreads through the herd. Fewer cases of infectious diseases can mean reduced antibiotic use," says veterinarian Dr. Gudrun Finger. The digital audio monitoring system is intended to help keep the pigs healthier while allowing farmers and veterinarians to work more efficiently.
Collaborations are playing a more and more important role in research, as well. The open innovation portal offers a unique approach to collaboration on pharmaceutical research across enterprises. Scientists from all over the world can order molecules for their research projects from a type of online store. The molecules originate from Boehringer Ingelheim research and are available completely free of charge. In addition, new research projects can be initiated from the portal and then continued by Boehringer-Ingelheim researchers. 
Boehringer Ingelheim
Improving the health of humans and animals is the goal of the research-driven pharmaceutical company Boehringer Ingelheim. The focus in doing so is on diseases for which no satisfactory treatment option exists to date. The company therefore concentrates on developing innovative therapies that can extend patients' lives. In animal health, Boehringer Ingelheim stands for advanced prevention. 
Family-owned since it was established in 1885, Boehringer Ingelheim is one of the pharmaceutical industry's top 20 companies. Some 50,000 employees create value through innovation daily for the three business areas human pharmaceuticals, animal health and biopharmaceuticals. In 2018, Boehringer Ingelheim achieved net sales of around 17.5 billion euros. R&D expenditure of almost 
3.2 billion euros, corresponded to 18.1 per cent of net sales. 
As a family-owned company, Boehringer Ingelheim plans in generations and focuses on long-term success. The company therefore aims at organic growth from its own resources with simultaneous openness to partnerships and strategic alliances in research. In everything it does, Boehringer Ingelheim naturally adopts responsibility towards mankind and the environment. 
More information about Boehringer Ingelheim can be found on www.boehringer-ingelheim.com or in our annual report: http://annualreport.boehringer-ingelheim.com.
Intended audiences:
This press release is issued from our Corporate Headquarters in Ingelheim, Germany and is intended to provide information about our global business. Please be aware that information relating to the approval status and labels of approved products may vary from country to country, and a country-specific press release on this topic may have been issued in the countries where we do business.
( Press Release Image: https://photos.webwire.com/prmedia/5/240918/240918-1.gif )
Related Links
WebWireID240918

This news content was configured by WebWire editorial staff. Linking is permitted.
News Release Distribution and Press Release Distribution Services Provided by WebWire.