EuroPCR Will Present Cutting Edge Data on Cardiovascular Interventions
The annual World-Leading Course in interventional cardiovascular medicine takes place in Paris on 21-24 May 2019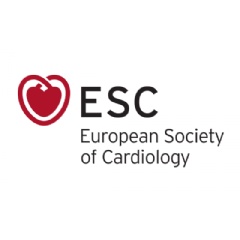 EuroPCR is the place to be to hear the latest news about cardiovascular interventions. This year also marks the 30th anniversary of the Course. EuroPCR is expecting 10,000+ participants for its patient-oriented four-day Course built "by and for" the community. Interventional cardiologists, surgeons, nurses, allied professionals and other practitioners will be joined by researchers, innovators and industry representatives to address interventions for coronary and peripheral vessels, for the structural heart including valves, for hypertension, heart failure and stroke.
EuroPCR promises to be a great source of news for reporters. In particular:
Hot Line sessions
The latest data from internationally recognised trials will be released at EuroPCR 2019 during dedicated Hot Line and Late-breaking Trial sessions. Details can be found on the following link:
 Leading interventionalists will present PCR Statements and Keynote Lectures
EAPCI expert consensus on the clinical use of intracoronary imaging - Tom Johnson
Clinical outcome after interventions with paclitaxel drug coated balloons - Alexandra Lansky
Percutaneous edge-to-edge repair in patients with heart failure and secondary mitral regurgitation - Bernard Prendergast
Defining high bleeding risk in patients undergoing PCI: a consensus from the Academic Research Consortium for high bleeding risk - Philip Urban
Evolving indications for TAVI in patients with severe symptomatic aortic stenosis - Stephan Windecker
Drugs and Devices Synergy / PCR Algorithm sessions
Following their successful implementation in 2018, these sessions will address drug selection, combination, timing of initiation, dosing and duration. Four of them will lead to dedicated PCR algorithms:
Which DAPT and how long for this patient after double bifurcation stenting including the distal left main?
How to choose an appropriate antithrombotic and antiplatelet strategy in a post-thrombolytic STEMI patient
Peri- and post-procedural antiplatelet therapy in a patient on systemic anticoagulation having left main stenting. Quo vadis?
A patient with ACS: how and when should de-escalation of P2Y12 blockers be considered?
The Imaging Learning Centre will be home to highly practical sessions, while a brand-new Simulation Based Learning Area will provide hands-on learning on realistic models to allow participants to never be in the situation of a 'first time' on a patient. Also new this year, several NextGen sessions designed by a group of 16 young interventionalists on a wide range of topics and that will be extremely inclusive and interactive for participants.
Over 1,000 scientific abstracts were submitted to the Course. The Scientific Committee reports that while the number relating to the coronary field is stable, there is a significant increase in the number that address innovation, new devices and new data for structural interventions. In addition to being published online in the EuroPCR 2019 Abstract Book, selected abstracts will be shared with participants of the Course during abstract sessions, the "PCR's Got Talent" competition, moderated e-Posters, and in the Posters' Lab networking area.
LIVE demonstrations will again be central to the Course, and the Programme will kick off with a LIVE session in the Main Arena. The Operator will be Doctor Jean Fajadet, one of the long-running Course Directors. He will be carrying out the same role as he did at the first edition of the Course in 1989: performing the first procedure of the Programme from his Cath Lab at the Clinique Pasteur in Toulouse, France.
This year's theme 'Being Companions' was chosen as a guiding thread for this special 30th anniversary as it summarises PCR's key philosophy. It translates as peer-to-peer exchange throughout entire careers, not only between mentors and fellows, but also on a global scale. It therefore goes beyond education in cardiology, as will notably be illustrated in the Opening Ceremony that will follow on from the first LIVE session on the morning of Tuesday 21 May 2019.
The detailed Course Programme is available on: https://www.pcronline.com/Courses/EuroPCR
 --------------------------
Also taking place within the framework of EuroPCR:
PCR Innovators Day: 20 May 2019
A one-day meeting for clinicians, inventors and industry members to network and keep up to date with all the very latest innovation in interventional cardiology
EAPCI Fellows Course: 20-21 May 2019
A highly educational and interactive learning platform for young interventionalists that delivers both essential knowledge and practical tips for daily practice
Stent Save a Life! Forum: 20 May 2019
A global STEMI network to reduce mortality and morbidity in patients suffering from an acute coronary syndrome, the initiative celebrates its 10th anniversary this year
PCR Peripheral for Beginners: 21 May 2019
PCR Peripheral Course: 22-24 May 2019
A two-track Programme adapted to interventional cardiologists with different levels of experience in peripheral interventions, from beginners to advanced
PCR Clinical Research: 23 May 2019
An innovative Course tailored for those just starting out or more experienced: physicians, research fellows, researc
Notes to editor
About EuroPCR 2019
The World-Leading Course in interventional cardiovascular medicine and the official annual meeting of the European Association of Percutaneous Cardiovascular Interventions (EAPCI) will take place from 21 to 24 May 2019 at the Palais des Congrès - Paris, France. The detailed Course Programme is available on: https://www.pcronline.com/Courses/EuroPCR
About PCR
The mission of PCR is to serve the needs of each individual patient by helping the cardiovascular community to share knowledge, experience and practice. PCR offers a large range of many other educational meetings and resources for the continuing education of the interventional cardiovascular community. These include major annual Courses across the globe, e-Learning with high-profile PCR Webinars, Courses specifically dedicated to valvular heart disease, tailor-made PCR Seminars on specific topics, online resources and medical publications such as EuroIntervention, the official journal of the EAPCI.
Gateways to all PCR activities are available on www.pcronline.com
HELP FOR JOURNALISTS TO COVER EUROPCR 2019
Register and attend EuroPCR 2019 as a journalist
Open to accredited journalists, free of charge. Journalists must hold a valid press card and/or provide a letter of assignment from a recognised publication. To register as press go to https://www.pcronline.com/Courses/EuroPCR/Press
EuroPCR press releases can be found at
https://www.pcronline.com/News/PCR-Press-Releases
For the press briefing schedule check
https://www.pcronline.com/Courses/EuroPCR/Press
For further information, please contact Célia Vilà: cvila@europa-group.com
( Press Release Image: https://photos.webwire.com/prmedia/5/240734/240734-1.png )
Related Links
WebWireID240734

This news content was configured by WebWire editorial staff. Linking is permitted.
News Release Distribution and Press Release Distribution Services Provided by WebWire.