European Destination Hotspots Revealed
European destinations are popular with holidaymakers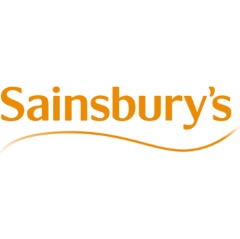 Sainsbury's Bank Travel Money has analysed its Travel Money currencies(1) to identify which destinations are on the rise for travellers looking to get away from mainstream tourist locations.
Four currencies have jumped up in use over the past four years, indicating the growing popularity of the countries. British travellers are choosing to stay closer to home as European destinations dominate some of the most bought currencies.
Polish Zloty has leapt up in popularity, moving from the 14th most bought currency in 2015 to the 7th in 2018. Tourism data also demonstrates the growing attractiveness of Poland for international visitors as the country has seen record-breaking tourist numbers in the past two years(2). Its emerging music scene may be the reason for its growing number of visitors(3). Electronic music fans can join the floods of music lovers at Unsound Music Festival in Krakow and its popularity has led to expansion into other cities including New York, Prague and Minsk. For holidaymakers who love music, Poland could be a place to visit this year.
Czech Krona has climbed up the charts from 12th position to be the 8th most popular currency. Tourism data echoes the travel money trend with the country receiving a record 13.2 million international visitors last year(2). Since October 2013, its annual Signal Festival has showcased Prague's architectural features using light art and new technology, where it has been named among one of the best light festivals in Europe(4).
Hungarian Forint has experienced the biggest increase in popularity, flying up to the 13th most popular currency in 2018 from 20th place in 2015. Tourism statistics support the currency trend as visitors have increased by 5% in the past year (2). Budapest attracts hundreds of thousands of festival goers for its six day long Sziget Festival in August. Last year Brits dominated the festival as the second majority ticket buyers after local residents5). Previous headliners such as Stormzy, Kendrick Lamar, Dua Lipa, Kasabian, Rihanna and David Guetta make it a must-see international music event.
Icelandic Krona's popularity has been on an upward spiral in recent years, moving from the 18th most popular currency to the 15th. Iceland has experienced a recent tourism boom years with 2.2 million people visiting the country in 2017, a 24% increase on the year before(6). Its popularity has been helped by the filming which took place there for the popular TV show Game of Thrones(7).
Simon Taylor, Head of Travel Money at Sainsbury's Bank said: "Our currency data shows that European destinations are popular with holidaymakers who are looking for cheaper short-haul flights for a cost-effective trip. When preparing for your getaway, make sure to check out the latest travel money deals beforehand to get the most bang for your buck so you can save your money for holiday treats instead."
Top money tips for your next getaway from Sainsbury's Bank:
1. Deals: Check out deals on offer to save you from spending your money on holiday must-haves before you've even left the house. Sainsbury's Bank Travel Money is offering customers who take out a Sainsbury's Bank travel insurance policy £5 off when they spend over £500 on travel money(8).
2. Panic at the airport: Airport travel money kiosks often have poor exchange rates, which can leave you getting less holiday money in your pocket. Be sure to leave plenty of time before your holiday to get your vacation cash. Sainsbury's Bank Travel Money has an online exchange rate calculator which calculates how much more you could get for your money with a Nectar card. You can also order travel money online with Euros and US Dollars for collection at any of our 260 Travel Money bureaux the following day.
3. Friendly finances: If you're heading away on a trip with friends, have a conversation with them before you go about how much they are planning to spend. This way you will all be on the same page while you're away.
4. Budget: On holiday it can be easy to get carried away with spending. Make a budget before you go and try your best to stick to it. Have a look at apps which split bills for you to save the hassle of working out how much everyone has to pay while you're at the dinner table.
5. Don't get caught out: Did you know that without travel insurance you're not covered if your holiday is cancelled or you're not able to go? Don't leave taking out travel insurance until the last minute, or you could end up out of pocket if anything happened to your holiday plans. Sainsbury's Bank Travel Insurance offer Nectar cardholders up to 20% off their travel insurance (9).
ENDS
For further information, please contact:
Sainsbury's Bank press office 0131 286 0010 / bank_communications@sainsburys.co.uk
Notes to editor:
This press release is information for journalists only and is not intended to be a promotion to be acted upon by consumers.
(1) Sainsbury's Bank Travel Money internal data from 2015 to 2018
(2) Poland received a record 18.3 million tourists in 2017 according to the Polish Tourism Organisation. Hungary received record number of visitors in 2018 including 15.5 million international visits according to the Hungary National Tourism Agency. Czech Republic received 21.3 million visitors in 2018, a 6.5% increase on 2017 according to the Czech statistical office.
(3) Hostel World 2018 suggests Krakow, Poland as a shining beacon for music lovers
(4) The Guardian 2014 recommends the Signal Festival as one of the best light festivals in Europe
(5) The Independent 2018 cites British visitors were the 2018's festival majority ticket-buyers apart from Hungarians
(6) 2.2 million people visited Iceland in 2017, a 24.1% increase on 2016 according to Iceland Tourism In Figures 2018
(7) Focus Economics 2018 suggests Iceland's increased tourism is due to Games of Thrones' tourists
(8) Buy travel insurance and get £5 off when you spend £500 or more on travel money, online or at one of our in store bureaux. Buy Sainsbury's Bank Travel Insurance by 4th September 2019 to receive your offer code. The offer code can be used until 18th September 2019. You'll get a discount of £5 if you spend at least £500 or more on foreign currency. Offer not available on travel money card online re-loads and home delivery orders. You can't use this offer in conjunction with any other travel money offer in the same transaction. We reserve the right to change or cancel this offer without notice. Cash passport purchases are excluded.
(9) Discount does not apply to the premium for pre-existing medical conditions or enhanced gadget cover. Offer may be altered or withdrawn at any time without prior notice. Sainsbury's Bank Travel Insurance is underwritten by ETI International Travel Protection.
About Sainsbury's Bank:
To view our latest press releases and product information, please visit the Sainsbury's Bank online media centre at https://www.about.sainsburys.co.uk/news
Sainsbury's was the first major supermarket to open a bank in the UK in February 1997. Our range of financial products includes mortgages, credit cards, savings and loans, as well as travel money, and car, home, pet, travel and life insurance which we provide online and by telephone. We offer Sainsbury's shoppers great deals and rewards for choosing to shop and bank with us.
We have travel money bureaux at various Sainsbury's supermarkets across the UK and a large ATM estate.
Sainsbury's Bank plc. Registered Office, 33 Holborn, London EC1N 2HT (registered in England and Wales, no 3279730) is authorised by the Prudential Regulation Authority and regulated by the Financial Conduct Authority and the Prudential Regulation Authority (register no. 184514). Sainsbury's Bank plc is covered by the Financial Services Compensation Scheme (FSCS).
( Press Release Image: https://photos.webwire.com/prmedia/5/240677/240677-1.png )
Related Links
WebWireID240677

This news content was configured by WebWire editorial staff. Linking is permitted.
News Release Distribution and Press Release Distribution Services Provided by WebWire.