Western Digital Announces Financial Results for Third Quarter Fiscal Year 2019
SAN JOSE, CA –
WEBWIRE
–
Wednesday, May 1, 2019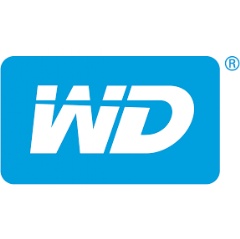 Western Digital Corp. (NASDAQ: WDC) today reported revenue of $3.7 billion for its third fiscal quarter ended March 29, 2019. The operating loss was $394 million with a net loss of $581 million, or ($1.99) per share. Excluding certain non-GAAP adjustments, the company achieved non-GAAP operating income of $186 million and non-GAAP net income of $49 million, or $0.17 per share. Both the GAAP and non-GAAP results include lower of cost or market inventory charges of approximately $110 million in cost of revenue, primarily related to certain flash memory products that contain DRAM components.
In the year-ago quarter, the company reported revenue of $5.0 billion, operating income of $914 million and net income of $61 million, or $0.20 per share. Non-GAAP operating income in the year-ago quarter was $1.3 billion and non-GAAP net income was $1.1 billion, or $3.63 per share.
The company generated $204 million in cash from operations during the third fiscal quarter of 2019, ending with $3.8 billion of total cash, cash equivalents and available-for-sale securities. The company returned $146 million to shareholders through dividends. On February 14, 2019, the company declared a cash dividend of $0.50 per share of its common stock, which was paid to shareholders on April 15, 2019.
"Market conditions have generally been consistent with our expectations, and while the business environment remains soft, there are initial indications of improving trends," said Steve Milligan, chief executive officer, Western Digital. "Our expectation for the demand environment to further improve for both flash and hard drive products for the balance of calendar 2019 is largely unchanged. We are executing well on enhancing our product portfolio, driving technology advancements, rightsizing our factory production levels and lowering our cost and expense structure, all of which position us to emerge stronger as market conditions improve."
The investment community conference call to discuss these results and the company's guidance for the fourth fiscal quarter of 2019 will be broadcast live online today at 2:00 p.m. Pacific/5:00 p.m. Eastern. The live and archived conference call/webcast, the company's guidance for the fourth fiscal quarter and the earnings presentation can be accessed online at investor.wdc.com.
About Western Digital
Western Digital creates environments for data to thrive. The company is driving the innovation needed to help customers capture, preserve, access and transform an ever-increasing diversity of data. Everywhere data lives, from advanced data centers to mobile sensors to personal devices, our industry-leading solutions deliver the possibilities of data. Western Digital data-centric solutions are comprised of the Western Digital®, G-Technology™, SanDisk® and WD® brands. Financial and investor information is available on the company's Investor Relations website at investor.wdc.com.
Forward-Looking Statements
This press release contains forward-looking statements within the meaning of the Private Securities Litigation Reform Act of 1995, including statements concerning the company's preliminary financial results for its third fiscal quarter ended March 29, 2019; expectations regarding market conditions; actions to align our cost and expense structure to business conditions; platform and product portfolio; technology advancements; market positioning; and production levels. These forward-looking statements are based on management's current expectations and are subject to risks and uncertainties that could cause actual results to differ materially from those expressed or implied in the forward-looking statements. The preliminary financial results for the company's third fiscal quarter ended March 29, 2019, included in this press release represent the most current information available to management. The company's actual results when disclosed in its Form 10-Q may differ from these preliminary results as a result of the completion of the company's financial closing procedures; final adjustments; completion of the review by the company's independent registered accounting firm; and other developments that may arise between now and the disclosure of the final results. Other risks and uncertainties that could cause actual results to differ materially from those expressed or implied in the forward-looking statements include: volatility in global economic conditions; business conditions and growth in the storage ecosystem; impact of restructuring activities and cost saving initiatives; impact of competitive products and pricing; market acceptance and cost of commodity materials and specialized product components; actions by competitors; unexpected advances in competing technologies; our development and introduction of products based on new technologies and expansion into new data storage markets; risks associated with acquisitions, mergers and joint ventures; difficulties or delays in manufacturing; the outcome of legal proceedings; and other risks and uncertainties listed in the company's filings with the Securities and Exchange Commission (the "SEC"), including the company's Form 10-Q filed with the SEC on February 5, 2019, to which your attention is directed. You should not place undue reliance on these forward-looking statements, which speak only as of the date hereof, and the company undertakes no obligation to update these forward-looking statements to reflect new information or events.
Third Quarter Fiscal 2019 Press Release with Financial Tables
Third Quarter Fiscal 2019 Earnings Presentation
( Press Release Image: https://photos.webwire.com/prmedia/6/240012/240012-1.png )
Related Links
WebWireID240012

This news content was configured by WebWire editorial staff. Linking is permitted.
News Release Distribution and Press Release Distribution Services Provided by WebWire.