Clinton Foundation Completes Three-Year Community Health Transformation Effort in Knox County, Illinois
Work in Knox County with a wide range of partners, including AstraZeneca, aimed to improve health and wellness since 2016; will continue through sustained Foundation efforts


Knox County, IL –
WEBWIRE
–
Friday, April 26, 2019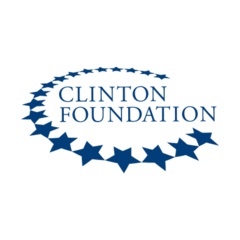 After launching its Community Health Transformation effort in 2016, the Clinton Foundation has released a report detailing the impact and improvements made in three years to target the health and wellness of the Knox County community. The Foundation, through the Clinton Health Matters Initiative (CHMI), works in targeted regions within a pre-determined timeframe to bring together diverse groups of stakeholders around a strategic blueprint and common goals to improve health outcomes, and then works to turn that plan into action.
Knox County was the sixth region to adopt CHMI's Community Health Transformation model, which has also been implemented and completed in Adams County, Mississippi; Central Arkansas (Little Rock); Coachella Valley, California; Northeast Florida (Jacksonville), and Greater Houston, Texas.
"Using our Community Health Transformation model, the Clinton Foundation works in communities across the U.S. to unite local stakeholders around common goals and a strategic plan to improve the health and wellness of residents," said President Clinton. "In Knox County, we and our partners have helped to make progress on issues ranging from food insecurity to substance use disorders, childhood obesity, and employee health. Knox County proves that cooperation works, and that a community-approach to health challenges can produce effective, creative, and sustainable solutions."
Beginning in 2016, an independent team of researchers from Wake Forest School of Medicine conducted the evaluation for the Knox County region, where they state:
"The CHMI process has played an important role in setting the stage for the next phase of work – by cultivating new programs, networks, collaborative problem-solving, and initiative-taking. The networks and coalitions that CHMI has helped foster, expand, and strengthen will continue to serve as venues for local stakeholders to develop and implement strategies to address food insecurity, behavioral health, substance misuse, physical activity, and youth development."
Notable projects include:
Launching "The Walking School Bus," a national initiative under the Safe Routes to School Program, to increase children's physical activity and wellness. During the three-month pilot program at Silas Willard School 32 students and 40 adult volunteers participated in 20-30 minute walks each day before school. The program will continue to expand by engaging other elementary schools in surrounding counties.

Planning and executing the first Knox County Food Forum that brought together more than 75 Knox County leaders in food security, provision, agriculture, community advocates, and health care providers, which led to the development of a food hub, farmer's markets, and community gardens.

Establishing the ROSC (Recovery Oriented Systems of Care) Council compromised of thought leaders, providers, and experts to address substance use disorders in the county with common goals of prevention in schools, community awareness and education, peer supported activities, addressing transportation issues related to receiving services, and more.

Implementing an Employee Health Improvement program that consisted of a community forum and a six-series webinar training focused on improving the health of residents in the workplace. Webinar participants implemented small changes at their workplace such as including employee movement breaks throughout the day and increasing water intake by providing reusable water bottles.
The three-year report also shares the work in the Knox County region that will continue through the local network of stakeholders to address community health needs.
The report is available in full here.
About the Community Health Transformation Model
CHMI's Community Health Transformation model fills a key role in communities with a wide range of organizations who are all making a concerted effort to improve health and wellness. These entities include local governments; hospitals, doctors, and others in the provider community; local nonprofits and support groups; members of the local business community; and many others. Without one cohesive strategy, many of their efforts to promote health and wellness do not complement each other as effectively as possible, and therefore are not as impactful.
CHMI works in communities across the United States, helping unite community members around a blueprint for improving the health and wellness of residents, and then works to turn that plan into action. This means bringing together a wide range of interested groups and stakeholders in the community, charting out common goals and objectives for improving health, and ensuring coordination and resources to support programs that achieve these goals. This equates to more effective community action, and more impactful progress in improving the health of the community.
We take a careful and deliberate approach to building out the blueprint and identifying ways to improve health outcomes. In each of CHMI's communities, we:
Take an intensive look at the community's overall health and wellness, including an examination of community and population health indicators to determine areas of greatest need.

Convene key stakeholders from across sectors to hear more about what organizations and leaders have been doing and what their priorities are.

Work collaboratively with these stakeholders to chart a local Blueprint for Action, which includes key priority areas and specific recommendations.

Coordinate across sectors to help implement these solutions identified in the Blueprint for Action.

Work with national, regional, and local experts and programs to leverage additional resources that will help advance priority actions in the local Blueprint for Action.
CHMI works with regions disproportionately impacted by chronic disease to improve health outcomes and close gaps in health disparities. The Coachella Valley was the first community where we began this work – other current focus communities for our model, called the Community Health Transformation model, includes San Diego County, California.
###
About the Clinton Foundation
Building on a lifetime of public service, President Clinton established the Clinton Foundation on the simple belief that everyone deserves a chance to succeed, everyone has a responsibility to act, and we all do better when we work together. For nearly two decades, that premise has energized the work of the Foundation in overcoming complex challenges and improving the lives of people across the United States and around the world.
As an operating foundation, we work on issues directly or with strategic partners from the business, government, and nonprofit sectors to create economic opportunity, improve public health, and inspire civic engagement and service. Our programs are designed to make a real difference today while serving as proven models for tomorrow. The goal of every effort is to use available resources to get better results faster – at the lowest possible cost.
We firmly believe that when diverse groups of people bring resources together in the spirit of true cooperation, transformative ideas will emerge to drive life-changing action.
( Press Release Image: https://photos.webwire.com/prmedia/5/239821/239821-1.png )
Related Links
WebWireID239821

This news content was configured by WebWire editorial staff. Linking is permitted.
News Release Distribution and Press Release Distribution Services Provided by WebWire.