Meet the company that is revolutionizing drug discovery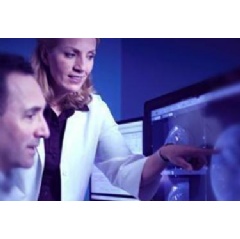 "Every day is a little bit different because there's either a new face, or someone doing something new, or there's a new client," says Jamie Hodgson, Director of Strategic Partnerships at Antibody Analytics when asked about a typical day at the office.
Such a dynamic and evolving work environment should be no surprise for anyone following the growth of Antibody Analytics. This Scottish Contract Research Organization supports drug development from early discovery, through preclinical to manufacture assisting a diverse customer base that includes big pharma, start-up biotech firms and everything in between. While changing the way researchers discover drugs, Antibody Analytics has also grown its team and client base at lightning speed.
"We started Antibody Analytics with the idea to change the way companies approached outsourcing  antibody characterization," says Andy Upsall, Managing Director and co-founder of the company. "We believe that all companies—big or small- deserve the same access to great data so they can progress their drug discovery programs."
"Beautiful" Bioassays are made here
Antibody Analytics handles the screening and characterization stages of early drug discovery for different companies.  They help support the development of a range of antibody and antibody-like therapeutics as well as small molecule and fragment- based drug discovery projects.  The company uses the word "beautiful" to describe the bioassays they design and develop in order to test whether a drug candidate molecule will bind and leave the disease target over a suitable period to provide a therapeutic effect.
The company ethos is that scientists deserve the best data and patients the best drugs; so the data produced from these assays is used to help the client make informed decisions about whether to progress a drug molecule through preclinical development to clinical trials.
As data characterising binding properties is regularly cited in regulatory submissions for novel drugs it is vital to get the foundational research right.
Harnessing SPR technology
Stuart Knowling, Technical Director at Antibody Analytics, is an expert in developing label-free assays that can be run in GE Healthcare Biacore systems. Antibody Analytics use Biacore 8K, which provides Biacore's renowned sensitivity with exceptional throughput and is paired with Insight Evaluation Software.
"The user interface is a game-changer" explains Stuart. "It's so simple to write the ideas down in your head and get the Biacore 8K to do it."
Stuart and the team at Antibody Analytics are using the Biacore 8K to investigate a range of molecules, from low molecular weight compounds to antibodies to pretty much every type of protein you can think of.
"I am incredibly lucky that in my line of work I have been involved in multiple successful regulatory submissions. That makes the lab hours' worth it, knowing the difference you are making," says Stuart.
What we're really trying to do is push the traditional use of SPR to the 'left' in drug discovery for protein-based drugs. Traditionally people wouldn't consider SPR until later in the drug discovery process but we're showing that there are real cost and time benefits to having real time kinetic data that allow you to make evidence-based decisions that end point assays such as ELISA just can't do.
The throughput capabilities of the 8K allow us to screen in excess of 1,000 molecules a day, which really helps our clients.
A Scottish success story  
All of this assay development using Biacore 8K is happening in Newhouse, outside Glasgow in Scotland. Since its founding four years ago, Antibody Analytics has gone from 2 to almost 40 employees and 300 square feet of office and lab space to over 6,000.
The company is considered a Scottish start-up success story, as one of Scottish Enterprise's fastest growing companies, and proudly committed to a Scottish Living Wage and Business Pledge. Their journey has also been facilitated by BioCity, a business incubator program across the UK that gives grants and mentorship to budding entrepreneurs in the Life Sciences sector.
( Press Release Image: https://photos.webwire.com/prmedia/6/239727/239727-1.jpg )
Related Links
WebWireID239727

This news content was configured by WebWire editorial staff. Linking is permitted.
News Release Distribution and Press Release Distribution Services Provided by WebWire.