Five Ways Nike Celebrates Earth Day Every Day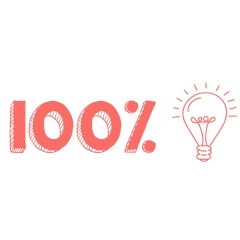 For Nike, sustainability is more than a seasonal celebration or an on-trend collection. Itís about how every choice Ė large and small, day in and day out Ė adds up to shape the future.
Itís simple: As a sports brand, Nike is dedicated to serving athletes. Without fresh air, clean water and safe playing fields, athletes canít train or compete. Protecting the future of the planet is interlocked with†protecting the future of sport†Ė and the future of Nikeís business.†
Thatís why Nike is determined to live Earth Day†every day. From the materials used in products, to the energy sources chosen to power facilities, to the way employees lead by example in their communities, here are a few ways Nike is continuing its sustainability journey†year-round.
Nike is Working Toward 100% Renewable Energy for its Facilities
Nike World Headquarters in Beaverton, Oregon, already runs off 100 percent renewable energy and is set to begin using 100 percent renewable energy across North America and Europe by†2020. This gets Nike up to 75 percent of its goal to be entirely renewable across globally owned and operated facilities by 2025.
Nike Uses the Most Recycled Polyester in the Industry
And has been for six years in a row. Recycled polyester saves raw materials and reduces carbon emissions by an estimated 30 percent compared to virgin polyester.
Wind Turbines Power Nikeís European Logistics Center
Located in Belgium, the center is surrounded by six huge wind turbines that produce enough electricity to power 5,000 houses. Additionally, solar paneling covers an area equal to the size of three soccer fields.
Charitable Donations Get Matched
In 2018, Nike employees donated more than $9 million to 3,610 community organizations, including many that help protect the future of sport. When employees donate through an internal portal, the Nike Foundation matches that donation dollar for dollar.
All Air-Soles are Made From at Least 50% Recycled Material
Many Nike Air-Soles are made from recycled material ó†some†as much as 75-percent recycled material. All Nike Air-Soles designed since 2008 contain at least 50-percent recycled materials and Nike intends to make them with 100-percent renewable electricity by the end of 2019.
( Press Release Image: https://photos.webwire.com/prmedia/7/239576/239576-1.jpg )
Related Links
WebWireID239576

This news content was configured by WebWire editorial staff. Linking is permitted.
News Release Distribution and Press Release Distribution Services Provided by WebWire.