Water and Shore Construction Skills Gained in Finland Would Also Benefit Sweden
The key factors behind successful water and shore construction projects are careful planning, special expertise and seamless cooperation. The know-how gleaned from Finnish construction sites can also be exported to other countries, like Sweden, where there is a strong desire to better utilise the valuable shoreline areas.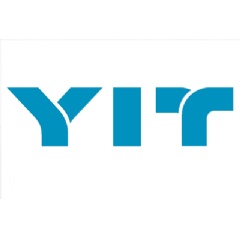 The key factors behind successful water and shore construction projects are careful planning, special expertise and seamless cooperation. The know-how gleaned from Finnish construction sites can also be exported to other countries, like Sweden, where there is a strong desire to better utilise the valuable shoreline areas.
In the near future, the shoreline of important ports located by waterways is going through a change both in Finland and Sweden alike, as old port areas are developed and converted into residential and business areas. Even though water and shore construction is more expensive than inland construction, it is worthwhile as the sites are usually valuable and located in focal areas—by the sea but as an integral part of the urban structure.
"In Finland, we have a long history of water works and shore construction in urban environments as well as ports. The merger between YIT and Lemminkäinen has also allowed us to utilize our expertise in YIT's other operating countries. Thanks to our own equipment, we are also competitive in diverse projects in Sweden. In fact, we have already outlined possible cooperation projects together with the Swedish organization," says Mikko Möttönen, Vice President of Bridge and water construction at YIT.
In Sweden, YIT is implementing the Södra Kajen earthworks in the heart of Stockholm, where the task was to take down the oil quay built in the late 19th century, decontaminate the contaminated soil and build the foundations of the residential area planned for the area. Relatively speaking, YIT is breaking new ground with shore construction in Sweden, whereas in Finland, YIT has been carrying out shore construction projects for a long time already, such as in Tampere and Helsinki. Ranta-Tampella is a residential area largely built on fill land and the covered Rantaväylä-tunnel. There, the challenges faced included the contaminated soil of the old industrial area as well as the deep-lying bedrock. The feats in Helsinki, on the other hand, include the ongoing Harjus project of Asunto Oy Helsinki in the Kalasatama area of Verkkosaari as well as the already completed Merenkulkijanranta area in Lauttasaari, both of which will be exposed to saline seawater and rough weather conditions.
According to YIT Sweden's Fredrik Sarvell, who is in charge of business and technological development, shore construction is spreading out from Stockholm to other coastal cities.
"The trend is that big harbours are built further away from the cities and the valuable central areas are used for other purposes," says Sarvell.
For instance, the Norrköping harbour south of Stockholm is moving further away to make space for a new residential area. According to Sarvell, the same trend is also obvious in the coastal towns and cities on the great lakes of Sweden, such as Vesterås, roughly one hour from Stockholm by train. The railway between the cities also connects the Baltic Sea and Lake Mälaren. The projects in Sweden's coastal cities and lakeside towns at the end of good railway and road connections provide YIT with an opportunity to expand its operations in Finland's western neighbour and utilise its shore construction expertise in the projects.
Expertise specifically harnessed for each project
The working conditions of water and shore construction are challenging. For example, the impact of wind and the conditions at sea need to be taken into account during the planning and implementation stages because, for example, it is not safe to use a crane in gale-force wind. The screening used during the work must also be strong enough to withstand a storm, preventing work hazards. The challenging ground, on the other hand, requires special mapping, and making underground concrete structures subject to water pressure watertight requires special expertise. Often, the shore construction sites are former industrial sites, which means that it is necessary to establish the history of the site and to clean contaminated soil accordingly. Buildings in shore areas are exposed to greater humidity, which must be taken into consideration, for example, in façade structures and material choices. Water and shore construction demands different kinds of special expertise from the constructor, both in planning and construction. There are no ready-made recipes for construction; each project is tailor-made.
"There is no common set of requirements for shore construction. Each place is a bit different, with its own specific requirements. As a rule, shore construction requires more investigative work and the study of the conditions," explains Ilkka Kääriäinen, Vice President, Housing, YIT Construction Ltd., Tampere.
Careful planning and seamless cooperation
The planning stage of water and shore construction is key to the future success of the project because it involves finding out the specific features of the area, which dictate how the solutions should be implemented and what special solutions are required. As an example, according to Timo Markkula, Production Manager, YIT, the roof structures of Asunto Oy Helsinki's Harjus project in the Kalasatama area of Verkkosaari will be highly unusual.
"We prepared ourselves for their implementation already during the planning stage, using Building Information Modelling (BIM). This enabled us to discover potential conflicts already on the drawing board," says Markkula.
A project like Harjus brings out YIT's strengths because the know-how from different sectors is found in-house, from foundation engineering to residential construction. Shore construction projects also require a great deal of cooperation between different operators because, usually, the work is carried out in a small space and there are several different construction companies operating in the same area.
"It is good if the development of the area is monitored, for example, by a management team comprising the city, YIT and other construction companies. That is everyday cooperation at its best," explains Kääriäinen.
The excavation and construction work of the Rantaväylä tunnel that passes under the Ranta-Tampella area was based on a cooperative alliance model, which worked really well for the construction of the tunnel. For example, the cooperation enabled the blast rock generated by the tunnel excavation to be used for further construction, as the pile of blast rock was used as a bank to compress the soil.
Know-how export for projects in Sweden?
According to Sarvell, shore construction not only opens doors in Sweden with regard to urban development and the construction of new residential areas but also to the construction of new harbours. These projects are also of interest to YIT in the future.
The experience and know-how gained from projects in Finland could also be exported to Swedish projects. According to Kääriäinen and Markkula, the knowledge and skills are also widely shared between different projects—so why not also in Sweden? Sarvell agrees.
"Without special expertise and careful planning, projects are very likely to fail. However, if the right people are involved, the chances of success are greater," he summarises.
YIT is the largest Finnish and significant North European construction company. We develop and build apartments and living services, business premises and entire areas. We are also specialised in demanding infrastructure construction and paving. Together with our customers, our nearly 10,000 professionals are creating more functional, attractive and sustainable cities and environments. We work in 11 countries: Finland, Russia, Scandinavia, the Baltic countries, the Czech Republic, Slovakia and Poland. The new YIT was born when over 100-year-old YIT Corporation and Lemminkäinen Corporation merged on February 1, 2018. Our pro forma revenue for 2018 was approximately EUR 3.8 billion. YIT Corporation's share is listed on Nasdaq Helsinki Oy. www.yitgroup.com
( Press Release Image: https://photos.webwire.com/prmedia/5/239042/239042-1.gif )
Related Links
WebWireID239042

This news content was configured by WebWire editorial staff. Linking is permitted.
News Release Distribution and Press Release Distribution Services Provided by WebWire.