Chicago Becomes the Largest City in the Country Committed to 100 Percent Clean Energy
Commmunity coalition applauds goal, aims for equitable implementation in next Administration
Chicago, IL –
WEBWIRE
–
Thursday, April 11, 2019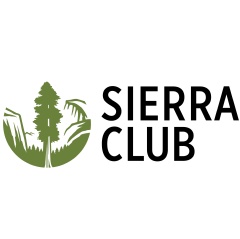 On Wednesday, the Chicago City Council unanimously voted to establish the goal of transitioning the entire city to 100 percent clean, renewable energy, like wind and solar, by 2035. Chicago becomes the largest city in the country to make this commitment, following cities like St. Louis, Madison, Atlanta, and San Francisco.
The city's resolution was championed by the Ready For 100 Chicago Collective, a coalition consisting of several community- and state-based organizations, including Sierra Club Illinois Chapter, Chicago Youth Alliance for Climate Action, People for Community Recovery, Respiratory Health Association, The Climate Reality Project Chicago Chapter, SEIU Local 1, Citizens Utility Board, and other environmental, education, youth, labor, and justice groups across Chicago.
The recently introduced Illinois Clean Energy Jobs Act aims to move the entire state to 100 percent clean energy by 2050. By adopting its goal today, Chicago provides a state and national model for other communities looking to transition away from fossil fuels.
The resolution also calls for complete electrification of CTA's bus fleet by 2040. It directs the Mayor's Office Sustainability Team, in partnership with the Ready for 100 Chicago Collective and other community groups and stakeholders, to develop a community-wide transition plan by December 2020 for achieving 100 percent renewable electricity.
Chicago joins 118 other cities across the U.S. already committed to an equitable transition to 100 percent clean, renewable energy community-wide, including Evanston in Illinois.
In response, Kyra Woods, Chicago organizer with the Sierra Club's Ready for 100 Action Campaign, issued the following:
"Setting the goal to power our city with 100 percent clean, renewable energy is a monumental achievement. It is through bold, local action that we can enable meaningful participation and cultivate strong benefits for our local communities throughout this process. That is why this resolution is grounded in community partnership and reflects shared values and priorities that are intended to support an equitable transition for the city. Joining 118 other cities, Chicago stands in support of developing an energy system that seeks to fortify our city's infrastructure, reduce disproportionate exposure to pollution and environmental toxins, and enable access to clean power for all residents. Setting a goal is just the beginning; Sierra Club looks forward to our continued collaboration with community groups, the City of Chicago, businesses, and other stakeholders as we advance a just, clean energy transition for all of Chicago."
Kassie Beyer, Campaign Director of Jobs to Move America Illinois, issued the following:
"The Chicago Collective who wrote this Resolution -- comprised of frontline environmental justice communities, green groups, and unions -- proves that not only can Chicago build a climate-safe future for next generations, but that a truly just transition also creates good, family-sustaining jobs to lift up communities. By committing to real-world, effective policies like the US Employment Plan, the City can ensure our transition to clean-powered infrastructure addresses systemic racial and economic injustices and invests in our communities by expanding access to good jobs. We look forward to working with the Mayor's office in making our vision for a just transition a reality."
Brian Urbaszewski, Director of Environmental Health Programs at Respiratory Health Association, issued the following:
"In recent years the Midwest has become a leading national force in clean energy, with Chicago at the heart of it. Yet far too many Chicago residents still face health threats from climate change and smog. Unfortunately the brunt of such health challenges falls on already vulnerable communities that have the least ability to deal with those effects. In setting the path firmly towards achieving an inclusive and just 100 percent clean energy goal, city leadership will ensure Chicagoans breathe cleaner air and face fewer dangers of global warming while the city drives equitable clean energy investment toward communities to create jobs for local residents, increase community prosperity, and build a brighter future."
Jodie Van Horn, Director of the Sierra Club's national Ready for 100 Action campaign, issued the following:
"Chicago is the largest city to-date to commit to 100 percent clean, renewable energy, providing further proof that this movement is unstoppable. This is a goal long pushed for by Chicagoans -- and as we've seen everywhere from Chicago to Atlanta to Minneapolis and beyond, when the community stands united in its commitment to the values of environmental, economic, and racial justice, everyone wins. Congratulations to the Windy City for its leadership, and to the Ready for 100 Chicago Collective for its years-long effort to deliver this monumental win. I look forward to seeing the City continue to work with the community to ensure implementation of this goal lifts up all Chicagoans -- and for the rest of the state to follow Chicago's lead across Illinois."
About the Sierra Club
The Sierra Club is America's largest and most influential grassroots environmental organization, with more than 3.5 million members and supporters. In addition to protecting every person's right to get outdoors and access the healing power of nature, the Sierra Club works to promote clean energy, safeguard the health of our communities, protect wildlife, and preserve our remaining wild places through grassroots activism, public education, lobbying, and legal action. For more information, visit www.sierraclub.org.
( Press Release Image: https://photos.webwire.com/prmedia/5/239037/239037-1.png )
Related Links
WebWireID239037

This news content was configured by WebWire editorial staff. Linking is permitted.
News Release Distribution and Press Release Distribution Services Provided by WebWire.