Career-spanning solo exhibition by Vija Celmins brings oceans, deserts and galaxies to the AGO
Celmins' works invite you to "pause and contemplate a mesmerizing vision of the natural world"
TORONTO –
WEBWIRE
–
Wednesday, March 27, 2019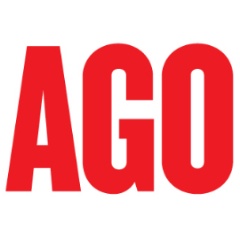 Renowned for her meticulous renderings of natural phenomena—including oceans, night skies, lunar landscapes and spider webs—Vija Celmins (b. 1938) has astonished viewers for over five decades. The first North American retrospective of this extraordinary artist's work in over 25 years, Vija Celmins: To Fix the Image in Memory features more than 110 works including recent paintings, sculptures and drawings in graphite and charcoal. Seen together, these captivating works demonstrate the artist's commitment to seeing, looking and making. Co-organized by the San Francisco Museum of Modern Art (SFMOMA) and The Metropolitan Museum of Art (The Met), Vija Celmins: To Fix the Image in Memory opens at the AGO on May 4, 2019 and runs through August 5, 2019.
"For more than 50 years, Vija Celmins has sustained an extraordinary career, pursuing a unique vision using familiar subjects as a foundation for an intensive studio practice and exquisite, intimate compositions," said Gary Garrels, Elise S. Haas Senior Curator of Painting and Sculpture at SFMOMA and lead exhibition curator. "This exhibition is the culmination of more than 10 years working closely with the artist, and we're excited to share it with audiences at the AGO, the Met and SFMOMA."
"Vija Celmins approaches her work with deep integrity and a distinctive commitment to detail," said Kitty Scott, the AGO's Carol and Morton Rapp Curator of Contemporary Art, who is overseeing the AGO's installation of the exhibition. "Her delicate and subtle artworks invite the viewer to pause and contemplate a mesmerizing vision of the natural world – whether it's oceans, deserts or galaxies."
Celmins has never aligned with any one particular style or medium. She takes inspiration from her environment, be it her studio or the landscape. Her works, primarily in tonal shades of grey and black, express themselves through their attention to detail. "I'm not a very confessional artist. I don't ever reveal what I'm feeling in my work, or what I think about the politic," Celmins said. "I use nature. I use found images." Working from newspapers, photographs, textbooks – and from life, Celmins refers to her process of translating objects and landscapes from one medium to another as "redescribing".
Organized in loose chronological order, this expansive exhibition tracks the artist from the 1960s to the present. Opening with a selection of still life paintings featuring everyday objects from her studio, the exhibition features a poignant collection of WWII-inspired paintings such as Suspended Plane (1966). With no visible pilot and its propellers still, this haunting WWII fighter plane is seemingly frozen mid-air.
In the late 1960s, Celmins changed her medium from paint to graphite. In the exhibition, a selection of 14 ocean drawings and numerous lunar landscapes exemplify her mastery of the medium. Derived from photographs, she creates these highly detailed works using only differing strokes and degrees of pressure to shape the images. Filling nearly the entire picture frame, without any visible horizon, these works suggest boundless vistas.
Her focus shifted in the late 1970s to distilling the vastness of galaxies and the desert, prompting a series of interrelated drawings. In her work To Fix the Image in Memory I-XI (1977-82), which inspired the exhibition's subtitle, she presents 11 found stones and their painted bronze pairs. Fastidiously made over the course of five years, the originals—river stones from New Mexico—are indistinguishable from their casts.
In 1992, Celmins began producing her hallmark paintings of the night sky and spider webs. Drawn from textbook images, these works are the product of tireless revision. Night Sky #16 (2000—1) is the cumulative result of over 20 layers of paint repeatedly sanded off and re-worked. The exhibition closes with a remarkable face off between two large paintings, Reverse Night Sky #4 (2015—17) and Night Sky #26 (2016—17). Hung in direct opposition, one light, one dark, these new works reflect a more expansive and ambiguous approach, evidence of her ever evolving practice.
Co-organized by the San Francisco Museum of Modern Art and The Metropolitan Museum of Art, Vija Celmins: To Fix the Image in Memory is co-curated by Gary Garrels, Elise S. Haas Senior Curator of Painting and Sculpture at SFMOMA, and Ian Alteveer, Aaron I. Fleischman Curator, Department of Modern and Contemporary Art at The Met, with Nancy Lim, assistant curator of painting and sculpture, SFMOMA, and Meredith A. Brown, research associate, Department of Modern and Contemporary Art, The Met. The installation at the AGO will be overseen by Kitty Scott, Carol and Morton Rapp Curator, Modern & Contemporary Art.  
Edited by Gary Garrels, with contributions by Russel Ferguson, Frances Jacobus-Parker, Suzanne Hudson, Ian Alteveer, Briony Fer, Meredith A. Brown and Nancy Lim, Vija Celmins: To Fix the Image in Memory is published by the San Francisco Museum of Modern Art in association with Yale University Press. Featuring 209 illustrations, this hard cover catalogue is available for sale in shopAGO for $78.
Vija Celmins: To Fix the Image in Memory is included with the price of general admission and is free to AGO members. More information on the benefits of AGO membership can be found at www.ago.net/general-membership.
ABOUT VIJA CELMINS
Born in Riga, Latvia, Vija Celmins fled the country with her family near the end of World War II before the Soviet occupation. They lived in refugee camps in Germany until immigrating to Indianapolis in 1948. Celmins studied art at the Herron School of Art and Design in Indianapolis and attended a summer session at Yale University before entering the MFA program at the University of California, Los Angeles, in 1962. She relocated to New York in the early 1980s. In 1992, the Institute of Contemporary Art in Philadelphia organized the first retrospective of her work; she also has been presented in solo exhibitions at the Centre Pompidou, Paris; the Hammer Museum, Los Angeles; the Menil Collection, Houston; The Metropolitan Museum of Art, New York; the Museo Nacional Centro de Arte Reina Sofía, Madrid; the Museum of Contemporary Art, Los Angeles; the Walker Art Center, Minneapolis; and the Whitney Museum of American Art, New York. Celmins was inducted into the American Academy of Arts and Letters in 1996 and received a MacArthur Fellowship in 1997.
Vija Celmins: To Fix the Image in Memory is co-organized by the San Francisco Museum of Modern Art and The Metropolitan Museum of Art.
Presenting Partner:                 
Max Mara
Generously supported by:      
Cecily & Robert Bradshaw
Phil Lind & Ellen Roland
Government Partner:              
Canada Council for the Arts
Contemporary programming at the AGO is generously supported by the Canada Council for the Arts.
 
ABOUT THE AGO
Located in Toronto, Canada's largest city of 5.9 million, the Art Gallery of Ontario (AGO) is one of the largest art museums in North America. The AGO's collection of close to 95,000 works ranges from cutting-edge contemporary art such as Untilled by Pierre Huyghe to European masterpieces such as Peter Paul Rubens's The Massacre of The Innocents; from the vast collection by the Group of Seven to works by established and emerging Indigenous and Canadian artists; with a photography collection that tracks the impact of the medium with deep holdings of works by artists such as Garry Winogrand and Diane Arbus; and with focused collections in Gothic boxwood miniatures and Western and Central African art. Drawing on this collection—as well as collaborations with museums around the world—the AGO presents wide-ranging exhibitions and programs, taking special care to showcase diverse and underrepresented artists. A major expansion designed by Frank Gehry in 2008 with lead support from the family of Ken Thomson makes the AGO a highly-photographed architectural landmark. Visit ago.ca and follow @AGOToronto to learn more.
Nov. 29, 2018 – March 24, 2019:     
Mickalene Thomas: Femmes Noires
Feb. 16, 2019 – May 5, 2019:          
Impressionism in the Age of Industry: Monet, Pissarro and More
May 4, 2019 – Aug. 5, 2019:           
Vija Celmins: To Fix the Image in Memory
June 20, 2019 – Aug. 25, 2019
Oct. 12 – Jan. 5, 2019:                   
The Art Gallery of Ontario is funded in part by the Ontario Ministry of Tourism, Culture and Sport. Additional operating support is received from the City of Toronto, the Canada Council for the Arts and generous contributions from AGO members, donors and private-sector partners.
ABOUT MAX MARA
MAX MARA, founded in 1951 by the late visionary Achille Maramotti, epitomizes Italian luxury and style. A contemporary collection of ready-to-wear and accessories for the confident woman, Max Mara is the premier offering within the Max Mara Fashion group consisting of sophisticated silhouettes and couture details achieved through masterful design. Recognized for its timeless sensibility and constructed from the most luxurious fabrics, Max Mara is revered for the classification of the coat, sharp suiting and elegant accessories. Max Mara is available in 2,378 locations in more than 100 countries worldwide. The Max Mara Fashion group counts nine different brands under its ownership. The company remains privately held and managed by the Maramotti family.
( Press Release Image: https://photos.webwire.com/prmedia/7/238189/238189-1.png )
Related Links
WebWireID238189

This news content was configured by WebWire editorial staff. Linking is permitted.
News Release Distribution and Press Release Distribution Services Provided by WebWire.