Mastercard Introduces Consumer-Centric Model for Digital Identity
A consumer charter-based system that gives consumers control
Purchase, NY –
WEBWIRE
–
Wednesday, March 27, 2019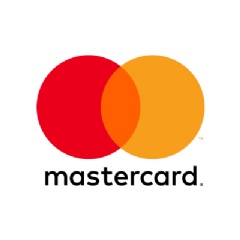 Mastercard (NYSE: MA) introduced a vision for digital identity in today's increasingly connected world.  A new paper, Restoring Trust in a Digital World, presents a detailed framework of how digital identity will work, starting with the individual sitting at the heart of every digital interaction.
Guiding this model are Mastercard's Principles of Digital Identity that will underpin the system.  These principles focus on data rights and ownership, confidentiality, consent, transparency, security and inclusion.  They amount to a fundamental individual right: "I own my identity and I control my identity data."
Inclusion
Everyone has a right to a digital identity
Ownership
Individuals own their identity and personal data
Simplicity
An individual's use of their digital identity should be simple and intuitiveConfidentialityAn individual has the right to keep their digital identity information private
Consent
An individual's digital identity should not be used or shared without their explicit consent or as permitted by law
Transparency
Individuals have the right to understand how their digital identity data is used and shared
Security & Integrity
Identity data and transactions that involve an individual's digital identity should be held with the highest standards of security and integrity
Data Rights
Individuals should have the right to access, correct and delete their identity data, and the right to recourse if their rights are violated
Fair Use
An individual's identity data will be used only for legitimate, fair and non-discriminatory purposes
Choice
Individuals should have a choice of a digital identity provider and the right to opt out
"The big question for digital interactions in a hyper-connected age is: how do you trust someone you don't know, can't see and isn't present in person?" said Ajay Bhalla, president of Cyber & Intelligence Solutions for Mastercard.  "This is an area we've been exploring for some time, in discussion with a range of different groups.  It's with this insight that we imagine a world where a person's identity and the devices operating on their behalf can be verified immediately, safely and securely, where access is gained without passwords and data is exchanged only with consent."
Mastercard's model embodies privacy-by-design and does not aggregate identity data.  It will enable digital interactions to occur with minimal data exchanged and only when needed, and will safeguard data and the use of data effectively such that the users are in control, with a person's identity securely bound to their smartphone.
Access to a digital identity will unlock new and enhanced experiences for people as they interact with businesses, service providers and their communities online, introducing a more efficient online shopping experience, a more seamless process for opening a bank account or filing taxes, and streamlining use of e-mail, social media and entertainment platforms.  It will also reduce the risk of fraud and identity theft.
Ajay Bhalla said: "Digital identity requires a collective effort.  Building on our strategic partnership with Microsoft and working with a range of industry players, we are committed to facilitating the network and helping define the rules and governance.  Together, we have a real opportunity to transform digital engagement so that it is convenient and doesn't compromise on security."
About Mastercard
Mastercard (NYSE: MA), www.mastercard.com, is a technology company in the global payments industry. Our global payments processing network connects consumers, financial institutions, merchants, governments and businesses in more than 210 countries and territories. Mastercard products and solutions make everyday commerce activities – such as shopping, traveling, running a business and managing finances – easier, more secure and more efficient for everyone. Follow us on Twitter @MastercardNews, join the discussion on the Beyond the Transaction Blog and subscribe for the latest news on the Engagement Bureau.
Notes to Editors
Please visit www.mastercard.com/digitalidentity to read the report in full, including a number of case studies of digital identity in action.  These cover easing the burden of proof, local solutions with global interoperability, fraud reduction, improved commercial interactions and inclusion. 
1.     Defining Digital Identity
During 2018-19, Mastercard gathered together leading experts and interested parties from around the world with a view to exploring the opportunities presented by digital identity. Mastercard's own definition draws on those discussions, its own discussions with governments, partners and other stakeholders, and its longstanding expertise in the fields of authentication and verification.
In Mastercard's view digital identity is:
A collage of up-to-date, high-fidelity digital data that defines an individual

Dynamic, multi-purpose and reusable

A method of verifying information to establish entitlement to access a service, perform a task or receive a benefit

The consequence of a dynamic network of distributed data sources (e.g. banks, mobile network providers, governments) that verifies identity as it is required
 2.     Key Issues with Identity Verification Today
The identity we use to interact with government, access services and pay for goods is vulnerable. Fraud and identity theft often only require the breach of a single database.  Individuals have to repeatedly provide large amounts of personal information to numerous agents, and the more it is shared the greater the risk.

People are juggling multiple passwords in an attempt to keep safe their identifying data, credit and money. They lack control over their personal identity data.  Where they do have rights, there is often little transparency.

The absence of a simple, safe and reliable way of authenticating identities digitally creates friction, increases fraud, degrades privacy and restricts access to services.

A large proportion of the world's people has no trusted identity credentials to prove who they are; and they are the most in need of it. The poorest 40% have the least access to proof of identity.[ii]

More than one billion people lack a basic, verifiable birth certificate – they are not on the "identity grid". The UN has stated that without official identification there is no financial inclusion, health inclusion, citizen inclusion or digital inclusion.[iii]

In the United States alone, there were 16.7 million victims of identity fraud in 2017 at a cost of $16.8 billion.[iv] $6 billion was lost to "synthetic" identity fraud in 2016, where criminals "synthesize" real-looking fake identities by combining real data from multiple individuals.[v]
3.     A Solution for Digital Identity Verification
Mastercard is helping to change the way we establish identity in an online world, so that we move from:
Bespoke, niche and closed systems to transparent, globally interoperable services
Over-sharing of data without transparency to data sharing controlled by the user
Use of static identity data to dynamic and biometric identity data
Hundreds of vulnerable passwords to a reusable digital identity that works everywhere
A selective system excluding the poor to an inclusive system for all
[i] "Future of Digital Identity: Insights from Multiple Expert Discussions Around the World",
 
Future Agenda in partnership with Mastercard, 2019
 
[ii] "Identification for Development, Africa Business Plan", World Bank Group, 2018
 
[iii] UN Sustainability Goal 16.9 was established to provide legal identity for all by 2030
 
[iv] "2018 Identity Fraud: Fraud Enters a New Era of Complexity", Javelin Strategy & Research, 2018
 
[v] Synthetic Identity Fraud Working Group, Auriemma Group, 2017
( Press Release Image: https://photos.webwire.com/prmedia/7/238176/238176-1.jpg )
Related Links
WebWireID238176

This news content was configured by WebWire editorial staff. Linking is permitted.
News Release Distribution and Press Release Distribution Services Provided by WebWire.