Inmarsat and Knight Piésold collaborate to deliver remote tailings dam monitoring with real-time analysis
Collaboration enables mining companies to remotely monitor dam status in real-time, with independent analysis to guide critical decision making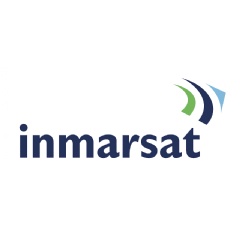 Inmarsat, the world leader in global mobile satellite communications, announced it will be joining forces with Knight Piésold UK to deliver highly accurate tailings dam monitoring, analysis and real-time management capabilities for the mining industry.
The collaboration agreement with Knight Piésold UK, a member of the international geotechnical, tailings management and engineering consulting group, will combine Inmarsat's satellite-enabled IoT (Internet of Things) solution, with Knight Piésold's industry-leading consultancy. This will enable smarter decision making, improved safety standards and will support regulatory compliance; offering a new approach to the way tailings dams are currently audited and managed.
Mine tailing audits are typically carried out at infrequent intervals, with employees and third-party consultants making long distance trips to collect data and audit the status of the dam. The solution makes data available between site visits to any accredited users, anywhere in the world. This means that current, on-site auditing practices can now be supplemented with a remote, customisable, 'daily management cycle', with auditor recommendations and real-time decision-making now available to on-site engineers.
Inmarsat's solution collects data from a range of industry standard sensors via edge connectivity such as LoRaWAN (Long Range Wide Area Network) before it is transferred across Inmarsat's L-band satellite network to a single cloud dashboard. This enables mining companies and national regulators to gain a comprehensive view of the status of their dams with granular metrics such as pond elevation, piezometric pressures, inclinometer readings and weather conditions displayed in one place, no matter where the mine is located. The solution is also highly versatile and features sensor-agnostic capabilities, so it will work with both existing sensors and new devices.
Working with Inmarsat means mining companies only need one technology partner to manage all of their remote tailings requirements, anywhere in the world, and with Knight Piésold UK, they have a respected, independent, leading industry auditor with extensive experience of international tailings management. The solution will be available to all of Knight Piésold's clients immediately.
Richard Elmer, Regional Manager for Knight Piésold UK, said: "The current tailings auditing and management business consists of semi-annual or annual site visits with recommendations based on these visits. Instrumentation data is often collected on-site and mining companies are largely reliant on human activity for the collection, storage and analysis of the data. Our collaboration with Inmarsat provides our clients access to the latest and best available technology for real time data collection and analysis. We see this as a game changing improvement in how companies monitor their current tailings storage facilities and we are proud to be at the forefront of this latest industry innovation."
Commenting on the new solution and partnership, Paul Gudonis, President of Inmarsat Enterprise, said: "We have been working with Knight Piésold's UK practice since 2017 to develop an approach to tailings dam monitoring that supports smarter, safer and more regulated mining practices. Following successful trials we are pleased to be able to bring what we believe to be a truly disruptive solution to market. We know that the industry is committed to zero-harm and by teaming with Knight Piésold to launch this tailings dam solution, this is another step towards achieving complete health, safety and operational success in the mining sector."
Inmarsat is a leading provider of managed Industrial IoT services across the mining world and has an unrivalled track record of operating the world's most reliable and secure commercial satellite networks for 40 years, meaning it is well placed to help organisations succeed in their IoT initiatives.
If you would like any further information on this partnership and the new tailings dam monitoring solution, or to speak with Inmarsat please visit: www.inmarsat.com/tailingsdammonitoring.
About Inmarsat
Inmarsat is the world leader in global, mobile satellite communications. It owns and operates the world's best global portfolio of satellite networks, specifically designed for customer mobility, and holds a multi-layered, global spectrum portfolio, covering L-band, Ka-band and S-band, enabling unparalleled breadth and diversity in the solutions it provides. Inmarsat's long established global distribution network includes not only the world's leading channel partners but also its own strong direct retail capabilities, enabling end to end customer service assurance.  The company has an unrivalled track record of operating the world's most reliable global mobile satellite networks, sustaining business and mission-critical safety & operational applications for almost 40 years. It is also a major driving force behind technological innovation in mobile satellite communications, sustaining its leadership through a substantial investment and a powerful network of technology and manufacturing partners.   Inmarsat operates across a diversified portfolio of sectors with the financial resources to fund its business strategy and holds leading positions in the Maritime, Government and Aviation satcoms markets, operating consistently as a trusted, responsive and high-quality partner to its customers across the globe.
For further information, visit Inmarsat.com or follow us on LinkedIn or on Twitter @@inmarsatglobal.
About Inmarsat Enterprise
Inmarsat Enterprise is the leading global provider of satellite-enabled managed connectivity services for land-based organisations. We are enabling the Industrial Internet of Things (IoT) and helping transform business outcomes across a diverse set of sectors, including agriculture, aid and NGO, media, mining, oil and gas, renewable energy, transport and utilities.
About Knight Piésold
Knight Piésold UK is part of the Knight Piesold Group, which is an employee-owned global consulting firm that provides specialised services to the mining, power, water resources, infrastructure, and oil and gas industries. We are engineers, environmental scientists, geoscientists, and technologists who focus on creating value at every stage of a project through quality driven, sustainable, and cost-effective solutions.
By developing close working relationships and focusing on the specific and unique needs of each one of our clients, we work together to understand each project and business in today's global environment.  With a commitment to quality, safety, and technical excellence, Knight Piésold specialises in creating tailored solutions at every stage of a project life cycle while delivering sustainable bottom-line results.
( Press Release Image: https://photos.webwire.com/prmedia/7/236652/236652-1.gif )
Related Links
WebWireID236652

This news content was configured by WebWire editorial staff. Linking is permitted.
News Release Distribution and Press Release Distribution Services Provided by WebWire.