Progress on Deleveraging Plan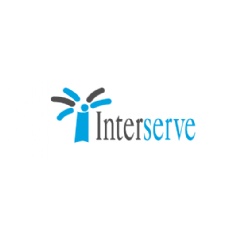 Following its 21 December 2018 announcement, the Board is pleased to provide further details on its Deleveraging Plan.
The key commercial terms of the Deleveraging Plan have been agreed in principle with all of Interserve's lenders, bonding providers and the Pension Trustee.
The Board believes the Deleveraging Plan will provide Interserve with a strong balance sheet and the platform to deliver on its strategy.
Debbie White, CEO of Interserve, said:
"Agreeing the key commercial terms of the Deleveraging Plan with our lenders, bonding providers and Pension Trustee is a significant step forward in our plans to strengthen the balance sheet. The Board believes that this agreement will secure a strong future for Interserve. This proposal has been achieved following a long period of intensive negotiation and has the support of our financial stakeholders and Government. Its successful implementation is critical to the Interserve Group's future and all of its stakeholders. The Deleveraging Plan will, alongside our 'Fit for Growth' transformation programme, place us in a strong position to deliver our strategy, be competitive in the marketplace and provide a secure future for the Interserve Group's employees, customers and suppliers."
In summary:
The Deleveraging Plan is expected to result in Interserve Group's pro forma net debt reducing to c.£275 million achieved through issuing c.£480 million of new Interserve equity;
RMDK will remain part of the consolidated Interserve Group. As part of the transaction, £350 million of existing debt will be allocated to RMDK, of which £169 million will be cash-pay and £181 million will be converted into a subordinated non-cash pay debt instrument. The debt allocated to RMDK will be non-recourse to the rest of Interserve Group and have maturities extended to 2023;
Interserve Group excluding RMDK will have a pro forma net cash position of c.£60 million, i.e. leverage below zero;
Existing lenders will provide an additional £75 million of new liquidity through the provision of a new debt facility with a maturity of 2022;
The bonding providers will provide additional bonding facilities to Interserve as required by Interserve's business plan;
The new Interserve equity will be provisionally placed with existing lenders and subject to claw back in full by existing Interserve shareholders through a fully pre-emptive open offer (the "Placing and Open Offer");
Any equity issued to existing lenders, as part of the Placing and Open Offer, will be subscribed for by the conversion of senior debt into new Interserve ordinary shares;
It is anticipated that the shares issued through the Placing and Open Offer will account for 97.5 per cent. of the ordinary share capital of Interserve as enlarged by the Placing and Open Offer;
All proceeds from the equity issue will be used to repay Interserve senior debt; and
Net cash-pay leverage of the Interserve Group (excluding the RMDK non-cash pay debt instrument) will be reduced to less than 1x EBITDA and total net leverage (including the RMDK non-cash pay debt instrument) reduced to approximately 2x EBITDA.
Interserve expects to launch the finalised Deleveraging Plan in the next few weeks; the Deleveraging Plan will be subject to approval by Interserve's shareholders.
Whilst Interserve's objective remains to implement a fully consensual transaction, Interserve is also actively preparing alternative plans to ensure the proposed transaction can be implemented in the event that shareholder approval is not forthcoming.
This announcement contains forward-looking statements in respect of the Interserve Group and its Deleveraging Plan. By their nature, these statements involve uncertainty, known and unknown risks and other factors and therefore assurance cannot be given that any particular expectation will be met. In particular, while Interserve continues to work towards the implementation of the Deleveraging Plan in the first quarter of 2019, there can be no assurance that the Deleveraging Plan will be implemented unless and until agreements have been reached with several parties and until all conditions (which include documentation, credit and investment committee approval and final due diligence) are satisfied.
THIS ANNOUNCEMENT CONTAINS INSIDE INFORMATION RELATING TO INTERSERVE PLC. 
About Interserve
Interserve is one of the world's foremost support services and construction companies. Everything we do is shaped by our core values. We are a leader in innovative and sustainable outcomes for our clients and a great place to work for our people. We offer advice, design, construction, equipment, facilities management and frontline public services. We are headquartered in the UK and FTSE-listed. We have gross revenues of £3.7 billion and a workforce of circa 74,000 people worldwide.
www.interserve.com
For news follow @interservenews
( Press Release Image: https://photos.webwire.com/prmedia/5/235577/235577-1.png )
Related Links
WebWireID235577

This news content was configured by WebWire editorial staff. Linking is permitted.
News Release Distribution and Press Release Distribution Services Provided by WebWire.