Orange Digital Ventures invests in Aire, a fintech company providing consumer credit risk knowledge to financial institutions
Orange Digital Ventures is joining the Series B round of 11 million dollars in the Fintech company, Aire, alongside Crane Venture Partners, Experian Ventures and existing investors, White Star Capital, and Sunstone Capital.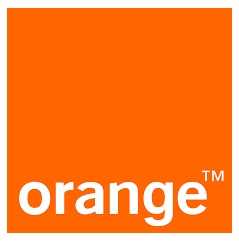 The new round will allow Aire, which aims to make credit fairer for consumers and more valuable to lenders, to support its rapid growth-phase including investment in Aire's innovative credit insight engine and expansion in the US.
Today, a staggering 1.7 billion adults lack access to formal financial services.  In the United States alone, one in ten Americans are considered 'credit invisible' because they have no credit record, and almost half of all American millennials feel "held back" due to poor credit scores.  Developed nearly three decades ago, the credit scores today determine who can access financial products, and as a result, impacts who can buy a house, go to school, purchase a car, or participate in any of a number of other basic economic activities.
New forms of "alternative data" have proliferated in recent years and widened the base of data used in credit scores. However, with machine learning as an enabler, these data and 'digital footprints' can offer highly predictive outcomes and offer an unprecedented opportunity to better serve consumers.
Aire's solutions – deep consumer credit risk knowledge combined with new consumer-supplied data, leveraging machine learning in a regulated environment – are addressing this growing opportunity aiming at making credit fairer for consumers, and more valuable to lenders.
The start-up's solution meets several of Orange's strategic objectives, particularly in mobile financial services, where the group has two diversification initiatives with Orange Bank in Europe and Orange Money in Africa, both aimed at serving the customer with the best solutions to improve their financial life.
In the two years since Aire received Financial Conduct Authority (FCA) Approval, the company has grown from a start-up with eight people to a fully-fledged business with a headcount approaching 40. Along the way, it has forged numerous alliances with the notable financial institutions such as Toyota Financial Services and online retailer N Brown, alongside high-street banks. These partnerships have underlined the versatility of Aire's technology, which can be integrated at various stages of the credit lifecycle. To date, Aire's sophisticated algorithmic model has scored over $10 billion of credit across various categories of consumer credit proving the relevance and robustness of its platform.
Aneesh Varma, co-founder and CEO of Aire: "Aire is built on the premise that empowering consumers to play an active role in their credit assessment is the only way to give lenders a comprehensive view with which to make a decision. Since launching five years ago we have come a long way in bringing along the credit ecosystem: FCA regulation; scalable technology; proven uplift for lending partners; and funding. Today's announcement is a significant milestone in the Aire journey and showcases how much the market is paying attention, with the support of the largest credit bureau. This Series B funding is allowing us to push the Aire philosophy further into new markets, such as the US, as well as new sectors."
Marc Rennard, Orange Digital Ventures chairman commented: "In both emerging and mature markets, more than 1.7 billion adults lack access to formal financial products. As a mobile financial services provider in Europe and in Africa, Orange has leveraged new technologies to bring digital payment and transfer to underserved populations. We believe consumer credit is the next frontier, and that Aire - relying on AI to improve risk assessment - is in an ideal position to enable lenders to upgrade their scoring and give a fairer access to finance."
About Aire
Aire's credit insight engine makes credit fairer for consumers, and more valuable to lenders. Its technology provides lenders with enhanced credit insights to identify the risks and potential of new and existing customers by analysing the full picture with a special focus on affordability adding deep dimensionality to traditional bureaux data. Helping lenders access more customers without increasing their risk appetite, Aire has seen credit approvals grow by up to 19%. Aire's technology draws on decades of experience in risk management to produce precise credit insights. Aire only works with large-scale, reputable lenders and high street banks, and is authorised and regulated by the Financial Conduct Authority (744817).
( Press Release Image: https://photos.webwire.com/prmedia/6/235239/235239-1.png )
Related Links
WebWireID235239

This news content was configured by WebWire editorial staff. Linking is permitted.
News Release Distribution and Press Release Distribution Services Provided by WebWire.