Life Sciences: Limited Supply, Increasing Demand Driving Increased Real Estate Costs
Chicago –
WEBWIRE
–
Friday, February 1, 2019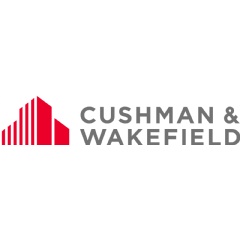 Increased investment and employment in the life sciences sector has driven life sciences related real estate to new heights, according to Cushman & Wakefield's new report, Life Science: Great Promise & Rapid Growth. The research provides a big-picture overview of the life sciences sector and its impact on commercial real estate as well as more granular insights into 13 top life sciences markets in the U.S. and Canada.
Thanks to an influx of venture capital as well as billions of dollars in funding from the National Institute of Health, the life sciences sector has grown nearly five times as fast as the economy since 2000, adding 85,000 jobs, with roughly 70% of that job growth (61,000) in the past eight years. This is primarily a response to an aging population with increased longevity. By 2030, there will be 73 million Americans aged 65 or older, equating to 20.6% of the population, compared with 40.5 million Americas in this cohort in 2010.
"Life sciences has been, and will continue to be, a major growth driver for the U.S. economy for decades," said Greg Bisconti, Cushman & Wakefield Executive Director and leader of the firm's Life Sciences Advisory Group. "Essentially the tech area of healthcare, the life sciences sector has become a broad and growing collection of everything from diagnostics, genetic reading and writing and personalized medicine to medical device technology, pharmaceutical research and development, and much more.
"Those forces, in turn, drive increased demand for lab space in both gateway and secondary markets across North America," Bisconti concluded.
Over the past decade, basically two sets of forces have been driving the acceleration of growth in this sector – demand for health services soars as the population ages and the technology enabling life science leads to greater supply of new products, which in turn has led to historically high investment in this sector.
For its life sciences report, Cushman & Wakefield surveyed approximately 125 million square feet (msf) of lab space in 11 key U.S. markets with life sciences clusters. (The firm also follows the lab-space market in numerous secondary and tertiary lab markets). Lab space vacancy is 8.4% in these 11 U.S. markets, well below the 11.6% vacancy rate for all office space and the national office vacancy rate of 13.3%.
In Cambridge the vacancy rate has fallen below 1.0%, while in San Francisco and Oakland, vacancy also has plunged. In most cases, markets that have experienced an increase in vacancy, such as New York, are adding substantially to inventory. San Diego, for example, has added more than 2.0 msf of space (+14.5%) in the past four years.
Across the sector in the U.S., average lab space rent has increased 33.2% in the past decade, compared with a 17% increase for U.S. office space. In extreme cases like Boston/Cambridge, NNN asking rents hover around $88 per square foot (psf), a 70.4% increase over the past 10 years.
In addition to Boston/Cambridge, top life sciences markets' current psf, NNN rents (and percentage increase over the past decade) include: East Bay, $34.83 (72.8% growth); Research Triangle, N.C., $25.07, (61.4% growth); San Francisco and Peninsula, $60.09 (67.5% growth); DC Metro/Suburban Maryland $28.64 (46.9% growth); San Diego, $48.60 (33.7% growth); New York, $79 (26% growth); Baltimore, $25.44 (8.7% growth); Philadelphia, $23.71 (3.5% growth); New Jersey, $18.26 (-2.5% growth); and Seattle/Puget Sound, $26.42 (-9.1% growth).
"Life science companies have been an important driver of economic growth and commercial real estate development, and space serving this sector is in high demand," said Ken McCarthy, Cushman & Wakefield Principal Economist and Americas Head of Applied Research. "These companies require specialized lab space for research along with office space. Life sciences' rapid growth has generally outpaced lab-space supply despite a 10% increase in inventory over the past five years, and kept lab market vacancy rates tighter than overall office markets."
About Cushman & Wakefield's Life Sciences Advisory Group
Cushman & Wakefield's Life Sciences Advisory Group provides real estate strategy, transaction structuring, and financial services geared to the specific operational and business requirements of biopharmaceutical, biotechnology, medical device, and pharmaceutical clients. The group is comprised of the firm's leading life sciences professionals with a dedicated and coordinated effort to help our clients attract and retain top scientific talent, migrate to lower cost environments, monetize underutilized assets, efficiently use capital in the funding of new facilities, and gravitate to emerging therapeutic fields. Through our people, our powerful network and resources, we leverage the global markets so our clients can remain nimble in a highly competitive landscape.
About Cushman & Wakefield
Cushman & Wakefield (NYSE: CWK) is a leading global real estate services firm that delivers exceptional value for real estate occupiers and owners. Cushman & Wakefield is among the largest real estate services firms with 48,000 employees in approximately 400 offices and 70 countries. In 2017, the firm had revenue of $6.9 billion across core services of property, facilities and project management, leasing, capital markets, valuation and other services. To learn more, visit www.cushmanwakefield.com or follow @CushWake on Twitter.
( Press Release Image: https://photos.webwire.com/prmedia/5/235167/235167-1.png )
Related Links
WebWireID235167

This news content was configured by WebWire editorial staff. Linking is permitted.
News Release Distribution and Press Release Distribution Services Provided by WebWire.