Fujitsu Transforms the Customer Journey and Increases In-store Efficiency with Artificial Intelligence
New York / Munich –
WEBWIRE
–
Monday, January 14, 2019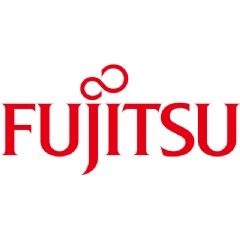 News facts:
Fujitsu's booth (#4405) at NRF 2019 – Retail's Big Show – in New York showcases real life scenarios using AI to enhance customers' in-store experiences and reduce retailers' operational costs
Fujitsu predicts that 2019 will be the year that Artificial Intelligence (AI) moves from hype to delivering transformative benefits to retailers
Show demonstrations include an implementable fraud prevention solution for self-service checkouts and smart fitting rooms that connect shoppers to store colleagues for assistance and payment
This year's NRF in New York sees Fujitsu showcasing new solutions that leverage emerging technologies such as AI to help retailers solve some of their most pressing challenges. Ready-to-deploy technologies from Fujitsu fully support the customer journey and are suitable for the full spectrum of retailers, from grocers to fashion stores. The solutions are designed to empower retailers to improve shoppers' in-store experience and help drive down operational costs, for example through reducing losses from self-checkouts. 
Fujitsu is enabling retailers to make breakthroughs in 2019 through the more effective exploitation of AI, helping close the gap between brick and mortar and online stores to optimize the omni-channel experience expected by today's customers. New solutions that deeply integrate AI provide disruptive innovation opportunities, enabling the retail industry to further improve the in-store shopping experience. AI is also the key enabler for a powerful new innovation that is cutting fraud at self-checkouts – without impacting on the experience for honest shoppers.
Richard Clarke, Vice President, Executive Director, Global Retail at Fujitsu, comments: "We believe it is time for AI in retail to overcome its reputation as an overhyped technology and start truly transforming the in-store experience. This will deliver tangible benefits for shoppers and retailers alike. At this year's NRF event, we are showcasing emerging technologies that can be implemented today by retailers to improve in-store experiences. From reducing self-checkout fraud in the supermarket to improving the fitting room experience, we are deeply integrating AI to create more enjoyable in-store experiences for shoppers, which in addition enable retailers to reduce costs."
Fujitsu retail demonstrations at NRF underline a clear focus on bringing value and efficiency to the store environment and extend existing omni-channel retail solutions. Highlights include: 
Preventing self-checkout fraud
An innovative new use of AI helps detect and prevent the fraud prevalent at self-service checkouts without having a negative impact on the payment process for honest shoppers. By adding cameras to existing checkouts, Fujitsu is using machine learning and AI to cross-check whether a scanned barcode matches the physical appearance of any item – making it impossible to use a barcode for a relatively low-cost item, such as bananas, in place of higher value products of the same weight, such as steaks or alcoholic beverages.
Introducing the smart fitting room
To drive a greater conversion rate from the fashion store, Fujitsu is showcasing a smart fitting room experience. This enables shoppers to access additional information related to clothing they are trying on, without needing to leave the fitting room to fetch new sizes or colors. A new customer app provides a convenient way to request additional sizes or colors to try on. Requests are sent directly to shop assistants' wearable devices, helping reduce the total amount of time shoppers spend in the fitting room, and enabling them to find the perfect fit and therefore increasing conversion rates.
An automated in-store cash counting solution
To enhance the efficiency of a traditionally manual and costly process for retailers, Fujitsu will demonstrate an automated in-store cash counting solution which helps reduce the margin of error as well as reducing the need for shop floor staff to handle cash.
Based on a deep understanding of the retail sector's need for reliability, agility and flexibility, innovative Fujitsu solutions on show at NRF are designed to support the customer journey and to ensure a seamless omni-channel experience across mobile, online and in-store retail. Retailers are enabled to improve their customers' experiences, increase efficiency and grow their business. Many solutions are also offered as a managed services model including installation, management, maintenance and support. And drawing on deep expertise in providing cloud services, Fujitsu offers retailers pay-as-you-go and cloud as-a-service models.
Online resources
Fujitsu's global retail solutions: http://www.fujitsu.com/global/solutions/industry/retail/
Fujitsu Connected Retail: http://connectedretail.global.fujitsu.com/
For more information about the Fujitsu Connected Retail Experience Center: http://www.fujitsu.com/global/solutions/industry/retail/experience-center/
Video for Fujitsu Connected Retail Experience Center: https://www.youtube.com/watch?v=KI_3S7N8J8A
Video for AI Business Solutions powered by Fujitsu Human Centric AI Zinrai: https://www.youtube.com/watch?v=eoW_qMvMHCU)
Read the Fujitsu blog: http://blog.ts.fujitsu.com
Follow Fujitsu on Twitter: http://www.twitter.com/Fujitsu_Global
Follow us on LinkedIn: http://www.linkedin.com/company/fujitsu
Find Fujitsu on Facebook: http://www.facebook.com/FujitsuICT
Fujitsu pictures and media server: http://mediaportal.ts.fujitsu.com/pages/portal.php
For regular news updates, bookmark the Fujitsu newsroom: http://ts.fujitsu.com/ps2/nr/index.aspx
About Fujitsu
Fujitsu is the leading Japanese information and communication technology (ICT) company, offering a full range of technology products, solutions, and services. Approximately 140,000 Fujitsu people support customers in more than 100 countries. We use our experience and the power of ICT to shape the future of society with our customers. Fujitsu Limited (TSE: 6702) reported consolidated revenues of 4.1 trillion yen (US $39 billion) for the fiscal year ended March 31, 2018. For more information, please see http://www.fujitsu.com.
About Fujitsu EMEIA
Fujitsu promotes a Human Centric Intelligent Society, in which innovation is driven by the integration of people, information and infrastructure. In the Europe, Middle East, India and Africa region (EMEIA), our 27,000-strong workforce is committed to Digital Co-creation, blending business expertise with digital technology and creating new value with ecosystem partners and customers. We enable our customers to digitally transform with connected technology services, focused on Artificial Intelligence, the Internet of Things, and Cloud - all underpinned by Security. For more information, please visit http://www.fujitsu.com/fts/about/
All other company or product names mentioned herein are trademarks or registered trademarks of their respective owners. Information provided in this press release is accurate at time of publication and is subject to change without advance notice.
( Press Release Image: https://photos.webwire.com/prmedia/7/234184/234184-1.png )
Related Links
WebWireID234184

This news content was configured by WebWire editorial staff. Linking is permitted.
News Release Distribution and Press Release Distribution Services Provided by WebWire.