Peter Visser is Scientist of the Year
Introducing AkzoNobel's 2018 Scientist of the Year: Peter Visser, a leading scientist at the AkzoNobel Expertise Center Corrosion working at our R&D laboratory in Sassenheim, the Netherlands. His work answers a decades-long search for sustainable alternatives in aerospace coatings.
WEBWIRE
–
Friday, December 28, 2018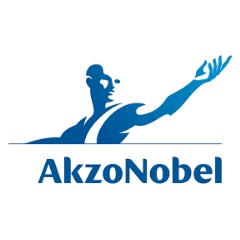 The next challenge is the elimination of chromates from the coatings that protect the structure of the aircraft. We're working on it in collaboration with key customers. -Peter Visser, Innovation Project Leader
Peter Visser
Scientist of the Year
Innovation Project Leader
AkzoNobel Expertise Center Corrosion
Sassenheim site in the Netherlands
Peter is a highly respected expert working on chromate-free coatings technology and corrosion on aluminum alloys. His work has helped us connect science with product development.
Several of our products are now based on his patented lithium-leaching coating technology, and used in the aerospace and automotive markets to sustainably protect aluminum against corrosion.
Protecting aircraft from corrosion
Aircraft are complex structures, designed for operational performance. At times however, that very fact can work against them. The aluminum alloys used in aerospace are light and strong – as they must be – but they are also particularly susceptible to corrosion damage.
Parts of the plane are routinely exposed to extreme environmental conditions which create the perfect environment for corrosion. Therefore, it's very important to protect these aircraft structures. But as many researchers can attest, it's a tall order.
For many years, the aerospace industry has relied on chromates as a corrosion inhibitor to provide this much-needed protection. However, chromates are harmful substances and hence increasingly legislated. So, the search for sustainable alternatives that can provide a similar or better level of performance, and at the same time meet strict aerospace specifications, is on – for more than thirty years and counting.
Many compounds have been screened but haven't matched what chromates can do. That is, until now. Peter's work led to the discovery that lithium salts are able to provide effective corrosion protection when used as a leachable corrosion inhibitor in organic coatings.
Turning a discovery into products
Peter's work marks a new chapter in coatings of this kind. The lithium-leaching coating technology protects coating defects in a similar way to traditional chromates: by forming a protective layer on the exposed aluminium so it stays corrosion free.
The landmark research resulted in close collaboration with our key customers and scientific institutes. We need to thoroughly understand how it works, and all the ways it could be applied in our products to meet the needs of our customers.
Today, we have introduced several products based on the technology for the exterior of aircraft, complying with original equipment manufacturer (OEM) and maintenance specifications. It's allowing us to replace the harmful chromate-containing primers with a more sustainable, but equally high performing, alternative. 
Mastering the new technology
His passion for research in the area of corrosion has driven Peter to accomplish all of this while also doing a PhD part time in the Corrosion Technology and Electrochemistry group with Professor Arjan Mol and Professor Herman Terryn at the Delft University of Technology.
His research on the active protection mechanism of the lithium-leaching coating technology continues to strengthen our understanding of how the technology works – enabling AkzoNobel to leverage it across multiple businesses. This way we have been able to help customers in different areas, such as the automotive industry, also benefit from this discovery.
In collaboration with various European academic institutes, Peter has published many articles and presented his work at conferences around the world. The connections he's made have already uncovered opportunities for AkzoNobel in several European projects.
Work to eliminate chromates continues
Peter recognizes the successes to date, but says the work carries on. "The next challenge is the elimination of chromates from the coatings that protect the structure of the aircraft," he says. "In collaboration with key customers, we continue working on it. It's a long journey, but we're seeing promising results supported by our knowledge and understanding of the technology."
( Press Release Image: https://photos.webwire.com/prmedia/6/233528/233528-1.png )
Related Links
WebWireID233528

This news content was configured by WebWire editorial staff. Linking is permitted.
News Release Distribution and Press Release Distribution Services Provided by WebWire.