Wacom and DFKI realize enhanced semantic technologies with digital ink, combining Wacom's WILL™ 3.0 and DFKI's AI expertise
Able to semantically analyze digital hand-written text instantly, and contextually connecting digital ink with relevant information
Tokyo, Japan –
WEBWIRE
–
Friday, November 30, 2018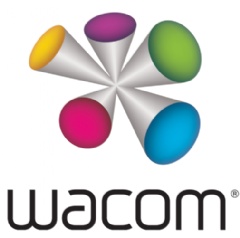 Wacom Co., Ltd. and the German Research Center for Artificial Intelligence (DFKI), a world-leading research institute in the field of innovative software technology based on artificial intelligence (AI), have announced advancements in the semantic interpretation of handwritten text in digital ink. Wacom has partnered with the DFKI in the development of digital pen and ink technologies through their ongoing involvement in the Digital Stationery Consortium (DSC) since 2017.  
Wacom and DFKI´s research department "Smart Data & Knowledge Services" have co-developed proof of concept (PoC) to utilize data gleaned from handwritten documents, made possible using Wacom Ink Layer Language (WILL™), the leading standard for visualizing and storing digital ink data, and the DFKI's deep knowledge in AI, especially semantic technologies. The PoC allows for wider capabilities with additional far-reaching applications and services through a knowledge management system called "CoMem" (https://comem.opendfki.de/home/about)  developed by DFKI. This system considers corporate memory, as well as the exclusive knowledge of an individual, while proactively offering further information on the current context or issue.  
The jointly developed PoC can analyze digital handwritten script created by a digital pen and distinguish between handwritten text, hand-drawn diagrams, or doodles. The recognized handwritten text is then compared against existing personal and cross-company knowledge. Subsequently it then proactively provides additional knowledge, such as contact data for noted persons, relevant entries from the personal calendar or context-related documents of the user, team or company, and other suggestions—hence, making digital ink handling easier, quicker, more intuitive and efficient.
AI is used in the analysis process to better enable digital ink to interpret semantically what a word means. For example, AI could help digital ink technology recognize commonly hand-drawn scientific diagrams, like a hydrogen atom, or the difference between words, like the "bark" of a tree, versus that of a dog.
The jointly developed PoC was presented as a first public preview at the Samsung Developer Conference in San Francisco from 7 to 8 November 2018. As the next step, Wacom will demonstrate the technology during Connected Ink 2018 in Tokyo on November 30, 2018. The application demo is available for the public testing and can be found at: https://will3-semantic-demo.wacom.com/
Looking ahead Wacom, DFKI, and other members of the DSC, will continue to seek out new ways for AI to further enhance WILL's universal digital ink technology, to provide real-world benefits to the digital stationery market.
Wacom's latest version WILL 3.0, offers even wider compatibility and interoperability between different brands' products and services, while continuing to make strides toward establishing digital ink as a universal and openly used format. WILL 3.0 will officially launch a private beta early 2019.
Further details and news can be found here: https://developer.wacom.com/will3
About DFKI
The German Research Center for Artificial Intelligence, with sites in Kaiserslautern, Saarbrücken, Bremen (with an associated branch in Osnabrück) and a project office in Berlin, is the leading German research institute in the field of innovative software technology. In the international scientific community, DFKI ranks among the most recognized "Centers of Excellence" and currently is the biggest research center worldwide in the area of Artificial Intelligence and its application in terms of number of employees and the volume of external funds. The financial budget in 2017 was 45,9 million Euro. DFKI projects cover the whole spectrum from application-oriented basic research to market- and client-oriented design of product functions. 560 employees from 60 countries are currently conducting research focusing on Smart Data & Knowledge Services, Cyber-Physical Systems, Multilingual Technologies, Plan-Based Robot Control, Educational Technology Lab, Interactive Textiles, Robotics, Innovative Retail, Information Systems, Embedded Intelligence, Smart Service Engineering, Intelligent Analytics for Massive Data, Intelligent Networks, Agents and Simulated Reality, Augmented Vision, Language Technology, Cognitive Assistants and Innovative Factory Systems. Impact: more than 130 professorships of former DFKI employees, and more than 80 spin-off companies with approximately 2,500 highly qualified jobs. URL: https://www.dfki.de/en/web/
About DSC
Founded by Wacom, The Digital Stationery Consortium is an association of global industries and thought leaders with the shared mission to advocate the value of human creativity and to lead the creation of a new market category of smart digital stationery solutions that are serving any creative minds in a most natural and intuitive way. The consortium's focus is to establish digital ink as a universal, open and smart content format and a common framework for sharing and collaborating with ideas based on WILL™ digital ink. For more information about DSC and its membership benefits, please visit http://digitalstationeryconsortium.org.
About Wacom
Founded in 1983, Wacom is a global company based in Japan with subsidiaries and affiliate offices around the world to support marketing and distribution in over 150 countries and areas. It is the world's leading manufacturer of pen tablets, interactive pen displays, and digital interface solutions. The advanced technology of Wacom's intuitive input devices has been used to create some of the most exciting digital art, films, special effects, fashion and designs around the world and provides business and home users with their leading interface technology to express their personality. The company also offers its products as OEM solutions to leading manufacturers serving incremental markets. Wacom's interface technology, called Wacom Feel IT technologies, is also offered as an integrated solution to strategic partners. Most tablet device and PC manufacturers count on the advanced features and reliability to deliver a superior user interface experience.
( Press Release Image: https://photos.webwire.com/prmedia/7/232112/232112-1.png )
Related Links
WebWireID232112

This news content was configured by WebWire editorial staff. Linking is permitted.
News Release Distribution and Press Release Distribution Services Provided by WebWire.