Jisc and Elsevier collaborate to support UK institutions with REF compliance and identify article metadata more effectively
Jisc Router integrates ScienceDirect APIs to ingest and deliver article metadata more effectively across UK research institutions
London –
WEBWIRE
–
Tuesday, November 27, 2018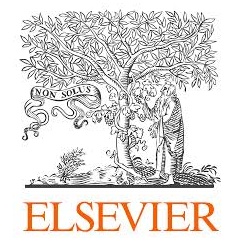 Jisc, a not-for-profit organization committed to providing UK universities and colleges shared digital infrastructure and services, and Elsevier, the information analytics business specializing in science and health, have signed an agreement setting out how they will work together to support institutions to comply with UK open access policies, as part of their Open Science partnership, agreed in 2016 as a component of the UK Elsevier ScienceDirect renewal.
Both Jisc and Elsevier share the goal of making academic research and its contribution to scholarship, education, and social and economic development visible, and to support the successful and efficient, implementation of funder open access policies. In particular, Jisc and Elsevier share a commitment to help institutions implement the open access eligibility criteria for the UK Research Excellence Framework (REF).
With timely access to Elsevier's ScienceDirect article and journal-level metadata, for example article acceptance date, embargo date, and grant/funder IDs, Jisc's Publications Router service will be able to support UK institutions more efficiently and comprehensively identify UK-published articles at various stages of the publication process. UK institutions will be able to access this metadata via Elsevier's APIs directly within their institutional repository or can get tailored feeds via the Jisc Publications Router. Subsequently institutions can ingest metadata into library systems and repositories giving institutions greater insight into their researchers' publishing activities—empowering them to take steps to comply with open access policies.
Elsevier publishes 17 percent of UK authored papers and so this agreement marks a significant contribution towards helping UK universities identify publications and contribute towards REF compliance. This agreement boosts Router's input coverage of UK authored papers from 63 percent to 74 percent, taking into account some overlap with sources already used by Router.
Jisc and Elsevier anticipate further opportunities for this kind of collaboration will be identified by the Jisc-Elsevier Open Science Forum, an additional outcome of the 2016 UK ScienceDirect agreement between Elsevier and Jisc Collections.
"This kind of interoperability between Jisc and Elsevier services makes a real difference to open science, easing its implementation and helping funders realize their aspirations," said Professor Mark E. Smith, Vice Chancellor of Lancaster University and Chair of the Forum. "I hope the Forum will continue to provide a strong basis for collaboration of this kind, across the research lifecycle."
"This agreement marks an expansion of our existing partnership with Jisc by working with them on another area of importance to UK institutions," said Gemma Hersh, Vice President of Global Policy, Elsevier. "We are committed to working with all stakeholders to support platform interoperability and compliance with open access policies and are pleased to be able to use our technology infrastructure to enhance the discoverability of research outputs."
"Integrating ScienceDirect APIs into the Jisc Publications Router automates and accelerates what used to be a very manual and cumbersome process," said Bill Hubbard, Head of Scholarly Communications Support at Jisc. "The Router supports UK institutions to more easily comply with the approaching REF21 assessment – as well as with open access and funding body compliance more broadly. This project addresses several of our most pressing needs around identifying and gathering article metadata across UK research institutions. We're pleased to work with Elsevier to deliver this service to our members."
Elsevier and Open Science
This agreement is an example of Elsevier's work to support open science, specifically to enable a more open, collaborative and transparent world of research. Elsevier is dedicated to making academic information in the broadest sense - articles, data, metrics, profiles - more widely available, easier to find, manage and report. We work on initiatives together with the academic community, including funding bodies, research consortia, and other information and data providers, to enable seamless researcher and institution workflows by making our products interoperable and API-based (read more: Elsevier Open Science).
Jisc and Open Research
Jisc has supported open research for many years, offers services to support open access and research data management, supports universities and researchers in adopting open research, collaborates with the sector to identify and share good practice, and works globally to ensure UK researchers can benefit from open research infrastructure including Jisc open access, research data management, and FAIR research.
---
About Jisc
Jisc is a not-for-profit providing the UK's national research and education network, Janet, and technology solutions for its members – colleges, universities and research centres. It is funded by the UK higher and further education and research funding bodies and member institutions.
Jisc does three main things for its members:
Operates and develops the ultra-fast and secure Janet Network and its built-in cyber security protection.
Helps save time and money by negotiating sector-wide deals with IT vendors and commercial publishers.
Provides trusted advice and practical assistance on digital technology.
Jisc Collections aims to lower the costs of and broaden access to teaching, learning and research content through the negotiation of pricing and licensing terms. By working centrally, we reduce duplication of effort and save institutions time and money including the local costs of negotiation, administration of subscriptions and compliance with procurement regulations. Jisc Collections is a global leader in open access agreements with publishers. Jisc Publications Router gathers information from content providers such as publishers and passes it on to institutions to help them capture their research articles onto their systems, such as their repositories or research information systems. It is part of Jisc's suite of open access services, enhancing the efficiency of information flows and easing the implementation of open access. These services are part of the core Jisc Subscription to our HE members.
About Elsevier
Elsevier is a global information analytics business that helps institutions and professionals advance healthcare, open science and improve performance for the benefit of humanity. Elsevier provides digital solutions and tools in the areas of strategic research management, R&D performance, clinical decision support and professional education, including ScienceDirect, Scopus, SciVal, ClinicalKey and Sherpath. Elsevier publishes over 2,500 digitized journals, including The Lancet and Cell, more than 38,000 e-book titles and many iconic reference works, including Gray's Anatomy. Elsevier is part of RELX Group, a global provider of information and analytics for professionals and business customers across industries. www.elsevier.com
( Press Release Image: https://photos.webwire.com/prmedia/6/231937/231937-1.jpg )
Related Links
WebWireID231937

This news content was configured by WebWire editorial staff. Linking is permitted.
News Release Distribution and Press Release Distribution Services Provided by WebWire.