Toshiba Group Held FY2018 Technology Strategy Briefing
Group's Technology Strategy towards World's Leading CPS Technology Company
TOKYO –
WEBWIRE
–
Thursday, November 22, 2018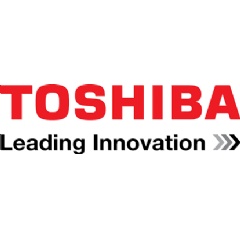 Toshiba Group today held the Toshiba Group FY2018 Technology Strategy Briefing, where it unveiled the strategy and technologies that will drive the Group's progress in coming years.
CPS collect data from the physical world for analysis and processing by digital technology and create value through a constant feedback loop between the cyber and physical worlds.
Under the Toshiba Next Plan, a five-year transformation plan announced on November 11, 2018, Toshiba aims to become one of the world's leading CPS technology companies. Today's briefing focused on the R&D policies and strategy that will realize the plan, and also featured an exhibition of the supporting technologies: Toshiba's digital and AI technologies; renewable energy technologies; and the technologies supporting new growth businesses in the SCiB™ rechargeable battery, power electronics, and precision medicine.
Over the five years of the Toshiba Next Plan, from FY2019 to FY2023, Toshiba Group will invest 930 billion yen in promoting the fusion of physical technologies built up over many years of experience as a manufacturer and strong cyber technologies it has cultivated, to become a world-leading CPS technology company.
Opening the briefing, Nobuaki Kurumatani, Toshiba's CEO, commented "Toshiba has established strengths in physical technology in a wide range of business domains in its 143-year history, and also in high level cyber technologies, exemplified by our world leadership in image recognition. The venture spirit of the two founders has come down to our employees today and shapes our company's culture. We will advance our digital transformation to become a world-leading CPS technology company that contributes to achievement of the SDGs."
Shiro Saito, Toshiba Group's Chief Technology Officer, explained the company's three core R&D policies: to further strengthen component technologies based on abundant assets in business domains; to develop technologies that improve customer value through digitization based on AI & IoT technologies; and to create cutting-edge technologies to solve social issues that will emerge in the future, particularly original technologies and know-how in CPS that will differentiate Toshiba and its capabilities. In his comments, he said: "Toshiba Group will contribute to achieving the SDGs through CPS technologies that create new services and value that combine strengths in the physical world and core components nourished during a long history of manufacturing with further advances in cyber technologies, particularly AI and IoT."
Hiroshi Yamamoto, the Group's Corporate Digitization CTO, introduced Toshiba Group's basic policy on IoT strategy.
The technology exhibition accompanying the briefing featured a total of 23 exhibits covering social infrastructure, energy, electronic devices and digital solutions, Toshiba Group's focus business domains. Both physical and cyber technologies were shown in each domain, under the theme of key device core components (physical), digital and AI technology (cyber), and advanced technologies in both areas.
Main points of technology exhibition:
Cutting-edge Technology

Biodegradable liposomes
Liposome, Toshiba's original nano-sized lipid carrier, safely introduces gene to cells safely, with a high success rate, and contributes to enhanced accuracy of breast cancer diagnosis.

Heavy-ion therapy system
Heavy-ion therapy system accelerates a carbon-ion beam to up to 70% of the speed of light and delivers a concentrated dose of radiation to the target tumor. As it can accurately pinpoint and irradiate cancerous tissues with minimum damage to surrounding healthy tissues, it reduces physical burdens on patient and contributes to early recovery.
https://www.toshiba-energy.com/en/heavy-ion/index.htm

Quantum cryptographic communication
A telecommunication technology based on quantum physics that eliminates eavesdropping and decryption. The technology secures safe transmission of highly confidential information.
http://www.toshiba.co.jp/about/press/2018_09/pr1101.htm
https://www.toshiba.eu/eu/Cambridge-Research-Laboratory/Press/Toshiba-Redefines-the-Limit-of-Intercity-Secure-Communications/
Energy
Virtual power plant
Virtual power plants contribute to optimization of the supply-demand balance in the power network by effectively controlling and operating multiple energy generation and storage facilities, such as solar power generation, storage batteries and hydrogen facilities scattered around a region, so as to make them function like a single power plant.
https://www.toshiba-energy.com/en/transmission/product/iot.htm

Supercritical CO2 power cycle thermal power plant system
The system separates and collects CO2 at high-pressure without requiring additional carbon capture equipment or processes, while maintaining the same level of thermal efficiency as current combined-cycle power plants.
https://www.toshiba-energy.com/en/thermal/rd/index.htm#rd3
Social Infrastructure
SCiB™ Rechargeable battery
By using oxide-based materials (lithium titanium oxide) in the anode, the SCiB prevents thermal runaway resulting from short circuiting caused by physical stress. Its outstanding characteristics include limited capacity degradation even after over 20,000 charge-discharge cycles; rapid charging in 6 minutes; input and output current densities comparable with capacitors; and operation at temperatures as low as -30oC.
https://www.scib.jp/en/index.htm

Railway System
By combining components such as the safe, high capacity SCiB™ rechargeable battery with the highly efficient permanent magnet synchronous motor, Toshiba's railway systems contribute to mitigation of environmental challenges, including reducing energy consumption, CO2 emissions and noise.

Electronic Devices
Semiconductors for automobiles
Toshiba contributes to realization of automated driving with the Visconti™ high resolution image recognition processor and high sensitivity LiDAR.
https://toshiba.semicon-storage.com/ap-en/product/automotive.html

Large capacity nearline HDD for data centers
Toshiba realized the world's first* 14TB nearline HDDs with 9-disk and helium-sealed technologies. Toshiba will promote innovative technologies to enhance recording density and meet demand from mega data centers.
*Source: Toshiba Electronic Devices & Storage Corporation, as of November 2018, for the 3.5-inch, 26.1mm high.
https://toshiba.semicon-storage.com/ap-en/product/storage-products/enterprise-hdd.html
Digital Solutions
SATLYS™
Toshiba's AI technology incorporates the company's comprehensive knowledge of manufacturing and provides highly accurate identification, prediction, factor estimation, anomaly detection, detection of signs of malfunction, and activity estimation. Examples of application include: cost reduction and improved ease of use by optimizing operating plans; community revitalization through ride demand forecasting; modeling of skilled workers' visual diagnosis; and image analysis technology that contributes to technology and skill transfers. SATLYSKATA, a new AI analysis service that standardizes AI analysis knowledge, was announced on November 21.
https://www.toshiba.co.jp/iot/en/spinex/ai.htm
( Press Release Image: https://photos.webwire.com/prmedia/6/231751/231751-1.png )
Related Links
WebWireID231751

This news content was configured by WebWire editorial staff. Linking is permitted.
News Release Distribution and Press Release Distribution Services Provided by WebWire.