Gartner Analysis of 1H18 U.S. Earnings Calls Reveals Cross-Industry Trends
Record Cash Flows Driving Growth in Dividends, Share Repurchases and Technology Spending; 68 Percent of Earnings Transcripts Mention Digitalization
Arlington, VA –
WEBWIRE
–
Tuesday, November 13, 2018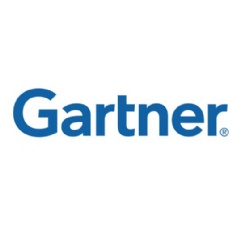 The findings from 110 S&P 500 earnings call transcripts show that CFOs are optimistic about earnings growth through 2019, but that much of that optimism is based on U.S. economic fundamentals. Gartner has released its first-ever linguistic analysis* of nonfinancial data in U.S. earnings reporting, and it shows that political uncertainty and emerging market growth are key concerns.
"It's interesting to note the bipolarity in what CFOs are telling investors in earnings calls," said Tim Raiswell, vice president at Gartner's finance practice. "On the one hand, U.S. tax changes are driving record cash flows and this is predominantly being returned to investors or spent in pursuit of growth. On the other hand, many companies have maintained a strong efficiency focus since 2008, fearing another downturn. It hasn't been 10 years of easy growth for the CFOs of these firms."
Companies in the U.S. are using their record cash flows in a number of ways. 2018 is already a record-breaking year for stock repurchase programs, with companies on track to authorize more than $1 trillion in buyback announcements in 2018, after already beating the previous record of $813 billion set in 2015. Dividend yields remain close to the 2 percent level they have maintained since 2008.
"Apart from returning record amounts of cash to investors, companies are spending heavily on growth, through advertising and marketing, digital business investments or usually a combination of both," said Mr. Raiswell. "Sixty-eight percent of earnings transcripts mentioned the digitalization of their companies."
Themes
Several recurring themes emerged within the topic of digitalization. Fifty-two percent of transcripts referenced the term analytics more than twice. The main uses described were price optimization and tailoring promotions to more refined customer segments, as well as efforts to better understand how companies run internally by democratizing data access and giving executives new insights into their organizations.
"Another common digitalization theme within technology firms is the prevalence of the terms artificial intelligence and machine learning," said Mr. Raiswell. "It may be a sign of hype that these terms appear more than the term 'operating margin' in technology sector earnings transcripts, and are often used without any clear explanation of how they help the firm increase revenue or market share."
Headwinds
Despite the positive sentiment in 1H18 earnings, several causes for concern were repeatedly mentioned that are being anecdotally confirmed to an extent in 3Q18 earnings.
"The policies of the U.S. administration are just as prevalent in discussions of headwinds as they are in the cheery talk of record cash flows," said Mr. Raiswell. "Tariff changes are beginning to affect input costs across a broad range of industries, and continued uncertainty about how tariff regimes will change from here is diverting executive planning time away from the pursuit of growth."
A tight labor market and rising energy costs are clear inflationary pressures that executives are watching closely. The health of the wider global economy outside the U.S. also remains a major concern.
"Earnings appear to remain solid in 3Q18, despite tariffs increasingly featuring on calls," said Mr. Raiswell. "Companies say they are well-positioned to cope with headwinds due to their relentless focus on efficiency projects since 2008. Companies in the consumer discretionary, energy, financial, healthcare and industrial sectors all referred to restructuring or other efficiency-related initiatives in calls."
*Gartner's linguistic analysis is based on 110 earnings call transcripts of S&P 500 companies from July to September 2018. Gartner selected 10 companies as representative of each of the 11 S&P sectors.
Gartner clients can read more in the research note Financial Strategy Trends Review by Sector, 2018: What CFOs Are Talking About in Earnings Calls. Non clients can register for related white papers: CFOs: Drive Efficient Growth and The Digital Future of Finance.
About Gartner for Finance Leaders
Gartner for Finance Leaders supports senior finance executives with their most critical priorities. Gartner offers a unique breadth and depth of content to support clients' individual success and deliver on key initiatives that cut across finance functions to drive business impact. Learn more at https://www.gartner.com/en/finance/finance-leaders.
About Gartner
Gartner, Inc. (NYSE: IT), is the world's leading research and advisory company and a member of the S&P 500. We equip business leaders with indispensable insights, advice and tools to achieve their mission-critical priorities today and build the successful organizations of tomorrow.
Our unmatched combination of expert-led, practitioner-sourced and data-driven research steers clients toward the right decisions on the issues that matter most. We are a trusted advisor and objective resource for more than 15,000 organizations in more than 100 countries — across all major functions, in every industry and enterprise size.
To learn more about how we help decision makers fuel the future of business, visit gartner.com
( Press Release Image: https://photos.webwire.com/prmedia/7/231246/231246-1.jpg )
Related Links
WebWireID231246

This news content was configured by WebWire editorial staff. Linking is permitted.
News Release Distribution and Press Release Distribution Services Provided by WebWire.