Introducing Avid Reader Press, A New Imprint from Simon & Schuster
NEW YORK –
WEBWIRE
–
Friday, November 2, 2018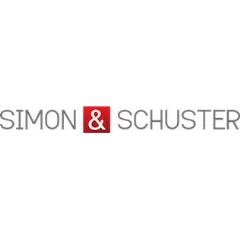 Avid Reader Press, a new standalone imprint within Simon & Schuster, was announced today by Jon Karp, President of Simon & Schuster Adult Publishing.
The new imprint will be led by Jofie Ferrari-Adler, Vice President and Publisher, and Ben Loehnen, Vice President and Editor in Chief, who will leave their current editorial positions in the Simon & Schuster trade imprint. The imprint, which takes its name and inspiration from the spirit evoked in former Simon & Schuster editor in chief Robert Gottlieb's memoir Avid Reader, will publish its first books in late 2019 or early 2020.
"Ben and Jofie are two of our most successful and entrepreneurial editors," said Jon Karp. "They started working at Simon & Schuster on the same day in July 2010, and since then have shared a thin wall between adjoining offices. They have also come to share a publishing sensibility that they will now devote to this new venture."
Among the works Ferrari-Adler has edited at Simon & Schuster are The Oregon Trail by Rinker Buck, The Library Book by Susan Orlean, Principles by Ray Dalio, Indianapolis by Lynn Vincent and Sara Vladic, The Heart of Everything That Is by Bob Drury and Tom Clavin, Raven Rock by Garrett M. Graff, The TB12 Method by Tom Brady, Tiger Woods by Jeff Benedict and Armen Keteyian, Strength in Stillness by Bob Roth, Men in Green by Michael Bamberger, The Fifth Gospel by Ian Caldwell, Hothouse by Boris Kachka, and Rust by Jonathan Waldman.
Loehnen's titles at Simon & Schuster include The Chickenshit Club by Jesse Eisinger, The Power of Moments by Chip and Dan Heath, Magic and Loss by Virginia Heffernan, It's All Relative by A.J. Jacobs, The Internationalists by Oona A. Hathaway and Scott J. Shapiro, The Third Wave by Steve Case, Pre-Suasion by Robert Cialdini, The Marshall Plan by Benn Steil, Wolf Boys by Dan Slater, To Change the Church by Ross Douthat, The Silo Effect by Gillian Tett, Sprint by Jake Knapp, The Rise by Sarah Lewis, God's Bankers by Gerald Posner, Energy by Richard Rhodes, Razzle Dazzle by Michael Riedel, and Money: Master the Game by Tony Robbins.
Over the next year, Avid Reader Press will begin building a staff and planning a focused, curated list of books across all fiction and nonfiction categories, paying especially vigorous attention to marketing and publicity, and collaboration with authors and agents. Both Loehnen and Ferrari-Adler will acquire and edit books for the imprint, and they will hire at least one more senior editorial partner who will specialize in fiction, while also building a dedicated staff across editorial, publicity, and marketing.
In a joint statement, Ferrari-Adler and Loehnen said: "In our experience the most rewarding publishing—for writers, for agents, for booksellers, and, ultimately, for readers—has three common denominators: great books, published with intense focus, in true partnership. We want to put together a small band of cheerful literary warriors who publish every book with avidity."
Karp added, "One day, I hope Avid Reader will be listed among other notable spin-offs, just as PayPal was spun off from eBay, or Rhoda was spun off from The Mary Tyler Moore Show, or Huckleberry Finn was spun off from Tom Sawyer. In the meantime, we look forward to seeing the fruits of this exciting new publishing enterprise."
About Simon & Schuster
Simon & Schuster, a part of CBS Corporation, is a global leader in general interest publishing, dedicated to providing the best in fiction and nonfiction for readers of all ages, and in all printed, digital and audio formats. Its distinguished roster of authors includes many of the world's most popular and widely recognized writers, and winners of the most prestigious literary honors and awards. It is home to numerous well-known imprints and divisions such as Simon & Schuster, Scribner, Atria Books, Gallery Books, Pocket Books, Touchstone, Adams Media, Threshold Editions, Simon & Schuster Children's Publishing and Simon & Schuster Audio and international companies in Australia, Canada, India and the United Kingdom. Simon & Schuster proudly brings the works of its authors to readers in more than 200 countries and territories. For more information visit our website at www.simonandschuster.com
( Press Release Image: https://photos.webwire.com/prmedia/6/230851/230851-1.jpg )
Related Links
WebWireID230851

This news content was configured by WebWire editorial staff. Linking is permitted.
News Release Distribution and Press Release Distribution Services Provided by WebWire.