MyBucks – Strong Operating Profit Growth
Luxembourg –
WEBWIRE
–
Thursday, November 1, 2018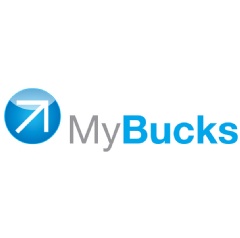 Frankfurt-listed FinTech group MyBucks (MyBucks; WKN: A2AJLT, ISIN LU1404975507, Ticker MBC:GR), with operations across 11 African countries, Europe and Australia, has weathered strong economic headwinds to achieve respectable operating results, signalling that the group is well positioned to deliver a positive performance for its next phase of growth and profitability.
Highlights from the group's performance
Operating profit improved by 26% year-on-year.
Loss after tax improved as a result of increased revenues, improved impairment to revenue, reduced cost of funding, and a stable cost to revenue ratio.
Revenue increased by EUR 5.5m to EUR 61.3m predominantly driven by South Africa, Mozambique and Uganda.
The impairment to revenue has improved from 22% to 19% notwithstanding a significant increase in South Africa's impairment charge due to external factors.
The cost of funding improved by five percentage points on the back of a capital raise of EUR 11.5m in February 2018.
Cost to revenue ratio remained stable, operating costs will be a key focus area of the business going forward.
Operational overview
MyBucks has improved the business significantly in terms of impairment charges, except for South Africa, contained its cost to revenue ratio and reduced its cost of funding. This has strengthened the business platform and positioned MyBucks for further growth and future profitability through a combination of economies of scale and technology.
Operating profit increased by 26% to EUR 14.4m in FY18 from around EUR 11.4m in FY17. This has to be seen in the context of MyBucks having achieved increased revenue, a stable cost to revenue ratio, which management expects to scale with the further expansion of the business. In addition, group loan impairment charges remained flat while the impairment to revenue has improved from 22% to 19%. This is notwithstanding a 114% increase in South Africa's impairment charges, which contributed 63% of the group's total impairment charges. The latter was predominantly driven by a change in the debit order dispute mechanism of banks in South Africa. Counter measures are being discussed by various South African regulators.
Included in the operating profit is the first-time share of profit from New Finance Bank Limited (NFB) in Malawi, in which the group has a joint controlling stake of 50%. NFB turned profitable within three months of MyBucks' involvement and contributed a profit after tax of EUR 530k.
Group earnings from continued operations improved by EUR 3.5m, representing a 32% improvement from FY17. This improvement was a result of the increase in operating profit, a reduction of the cost of funding by five percentage points on the back of the capital raise of EUR 11.5m in February 2018 and a 25% decrease in taxation charges.
Other performance indicators have improved as well. Net loans increased by 36% to EUR 85.7m from EUR 68.5m. The provisions to gross loan book ratio reduced from 20% to 11% on the back of improved loan book quality and the utilisation of the proprietary artificial intelligence technologies of MyBucks.
Despite these positive developments, the group has suffered a loss after tax from continued operations of EUR 7.2m. This is an improvement from FY17, also with some of the FY18 losses being partially explained through the large impairment charges from external factors. In light of the competitive operating margin, management's strategy is to grow the business further to reap the benefits of economies of scale and to continue to further reduce the funding costs through improved gearing. In addition, the capital raise in February 2018 will unfold its full effect in FY19.
 
Executive Chairman's Comments
MyBucks Executive Chairman Dave van Niekerk is pleased with the progress made in the consolidation of the group and is confident that the next phase of strategic growth will unlock meaningful value for the business as well as stakeholders.
"The group withstood challenging economic conditions as our investments in technology, human capital and sound business fundamentals have paid off. I am pleased with the growth in our loan book and disbursements in the past 12 months and happy to report that the business is stable. The past year has been a period of consolidation, we have turned the lens inwards to heighten our competitiveness and efficiency and standardise business systems, as well as the banking platforms, throughout the group. Having proven that the group can generate economies of scale and significantly improve impairment charges through technology, I believe MyBucks is on the right track to both loan book growth and profitability in the near term.
MyBucks has managed to build on the foundation of a scalable group platform positioning it to become Africa's leading digital bank. We continue to follow our strategy to grow the business through organic growth in existing and new markets, acquisitions, franchising models, joint venture models and global business-to-business tech offerings."
 
Other selected highlights from countries in the MyBucks group
Mozambique achieved its first full-year profit of EUR 1.2m compared to the prior year loss of EUR 954k.
Uganda achieved its second successive profit-making year.
Botswana's profit after tax increased from by 216% year on year.
Kenya reduced losses before tax by 69% compared to FY17.
The group entered into an agreement to acquire 100% of the shares of SpotCo Holdings (Pty) Ltd, this would make MyBucks' Australian operation the 5th biggest microfinance group in Australia.
About MyBucks
MyBucks S.A. (WKN: A2AJLT, ISIN: LU1404975507, Ticker Symbol: MBC:GR) is a FinTech company based in Luxembourg that delivers seamless financial services through technology. Through its brands MBC, GetBucks, GetSure, Opportunity Bank, New Finance Bank and Fair Go Finance, the company offers impact loans, secured and unsecured credit, banking solutions as well as insurance products to customers. MyBucks has experienced exponential growth since its inception in 2011 and today has operations in eleven African countries, Europe and Australia. MyBucks aims to ensure that its product offering is accessible, simple, fast and trustworthy, in comparison to traditional, non-technological methods, ultimately working towards enhancing the benefits to the customer. The MyBucks' product offering enables customers to manage their financial affairs easily and conveniently. Discover more at http://www.mybucks.com.
( Press Release Image: https://photos.webwire.com/prmedia/47230/230732/230732-1.jpg )
Related Links
WebWireID230732
Contact Information

Sandy Greaves-Campbell
Public Relations
The MyBucks Group

This news content may be integrated into any legitimate news gathering and publishing effort. Linking is permitted.
News Release Distribution and Press Release Distribution Services Provided by WebWire.