Rohde & Schwarz remains on course for growth
Rohde & Schwarz can look back on a successful 2017/2018 fiscal year, with substantial gains in incoming orders and revenue. With its core competencies and cutting-edge solutions, the Munich based technology group is addressing key future topics such as communications, information and security, helping to ensure a safer and connected world.
Munich –
WEBWIRE
–
Monday, October 29, 2018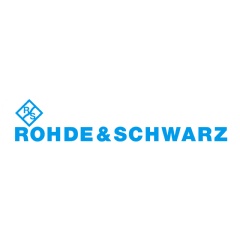 In the 2017/2018 fiscal year (July to June), Rohde & Schwarz surpassed the two billion euro mark for revenue for the first time. At EUR 2.04 billion, revenue was 6.7 percent higher than in the previous year, while incoming orders rose by 7.4 percent to EUR 2.21 billion. The number of employees worldwide climbed from around 10,500 to 11,500 by June 30, 2018. The company's decision to focus on key, high-growth markets of the future with its four strategic pillars – test and measurement, broadcast and media, aerospace | defense | security, and networks and cybersecurity – is paying off.
Ready for 5G and IoT
By providing test and measurement solutions for mobile and wireless applications, Rohde & Schwarz is playing an active role in the advancement of future technologies such as the internet of things (IoT) and the fifth generation of mobile communications (5G). The group offers a market-leading portfolio of mobile communications solutions and the currently widest range of test and measurement solutions for 5G, including 5G signal generators and analyzers covering the newly specified millimeterwave bands, unique over-the-air measurement solutions and a production tester for series production of 5G modules.
The 5G system is also one of the technical prerequisites for autonomous vehicles. This has led to a very pleasing trend in the automotive market that benefits Rohde & Schwarz. The automotive industry's substantial R&D expenditures for driver assistance systems and autonomous driving translate into rising demand for test and measurement solutions.
The group already offers a broad portfolio of solutions in this area, including test solutions for V2X, radar, eCall, connectivity and automotive buses.
Security backed by state-of-the-art technology
In the aerospace | defense | security business field, the major development efforts in recent years have borne fruit in all areas. Rohde & Schwarz body scanners now define the market standard for passenger screening at many German and international airports, a development that is reflected in the growing number of airports using them.
The R&S Ardronis drone detection and monitoring solution for commercial drones has also established itself on the market. These drones can pose a security risk to air traffic and other areas in need of protection. R&S Ardronis is part of the GUARDION drone defense system, a cooperation between ESG, Rohde & Schwarz and Diehl Defence. GUARDION was live in action at the G20 summit in July 2017 and at the International Aviation Exhibition (ILA) in April 2018.
Armed forces all over the world are preparing for the comprehensive digitization of their communications equipment. With its technologically leading communications solutions for land, sea and airborne operations, Rohde & Schwarz is well positioned to meet this challenge. At the ILA, the company showcased the R&S SDAR, the most advanced airborne radio on the market. The order received last year from the German Federal Ministry of Defense to equip 50 command vehicles with the joint radio system of the German armed forces (SVFuA) further bolstered the position of Rohde & Schwarz in the field of tactical communications, and not only in the domestic market. The innovative software defined radio is an important component in the D-LBO project, a major initiative to digitize the land based operations of the German armed forces in the next few years.
Digitization is also progressing rapidly in air traffic control. Rohde & Schwarz showed foresight in developing IP-based communications systems early on, as was confirmed by major project success stories written on several continents in the past fiscal year. At the end of 2017, the National Air Traffic Control Service (NATS) in the UK selected Rohde & Schwarz as "Supplier of the Year 2017".
Rohde & Schwarz establishes new Networks and Cybersecurity division
At the beginning of the new fiscal year, Rohde & Schwarz increased its stake in LANCOM Systems GmbH, the leading German manufacturer of network solutions for business customers and the public sector, to 100 percent. Together, the company and Rohde & Schwarz Cybersecurity GmbH form the new Networks and Cybersecurity division. Founder Ralf Koenzen will continue to manage LANCOM and also head the new division. This acquisition brings the group a big step closer to its goal of positioning itself as a leading European provider of secure network solutions for business customers and the public sector.
Innovator for a rapidly changing media industry
Amid the digital transformation and the shift towards online content, movie and TV post production studios face the challenge of replacing their traditional tape based workflows with file based solutions. This means replacing almost all of their equipment. This trend is intensified by a constant increase in the number of media formats and distribution channels, which require flexible software and cloud based solutions like those offered by Rohde & Schwarz.
The internet is playing an ever-increasing role in content distribution, but terrestrial radio is holding its ground. Outdated broadcasting infrastructures are continuously being upgraded and replaced by state-of-the-art digital transmitters. Several major projects in Europe and overseas have enabled Rohde & Schwarz to further solidify its position as a leading transmitter manufacturer. In South Korea, for example, a nationwide network of UHD-capable ATSC 3.0 Rohde & Schwarz transmitters was put into operation for the 2018 Winter Olympic Games.
Tackling the issues of the future
Rohde & Schwarz has aligned all of its business fields to meet future challenges. By focusing on the high-growth market segments of communications, information and security, its leading-edge product portfolio and its strong business performance, the company is looking ahead to the coming years with confidence.
Rohde & Schwarz
The Rohde & Schwarz technology group develops, produces and markets innovative communications, information and security products for professional users. The group's test and measurement, broadcast and media, aerospace | defense | security, networks and cybersecurity business fields address many different industry and government-sector market segments. On June 30, 2018, Rohde & Schwarz had approximately 11,500 employees. The independent group achieved a net revenue of approximately EUR 2 billion in the 2017/2018 fiscal year (July to June). The company has its headquarters in Munich, Germany. Internationally, it has subsidiaries in more than 70 countries, with regional hubs in Asia and America.R&S® is a registered trademark of Rohde & Schwarz GmbH & Co.KG.
( Press Release Image: https://photos.webwire.com/prmedia/7/230605/230605-1.png )
Related Links
WebWireID230605

This news content was configured by WebWire editorial staff. Linking is permitted.
News Release Distribution and Press Release Distribution Services Provided by WebWire.