Millionth publisher-donated book of 2018 on its way to refugees in Jordan
Millionth book is Elsevier medical text which will provide essential health information where it is needed most
London –
WEBWIRE
–
Friday, October 26, 2018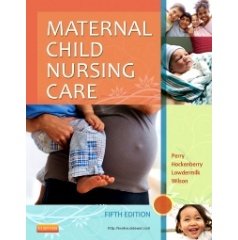 Book Aid International is pleased to announce that the one-millionth book of 2018 will leave its South London warehouse bound for Jordan this week. The shipment contained a total of 2,591 books that will be used by international NGO, MercyCorps in Jordan to create a new public library in the Za'atari Refugee Camp and to enrich six local community libraries which will benefit Syrian refugees as well as vulnerable Jordanians.
The millionth book is a sought-after medical text donated by Elsevier, a leading global science and information analytics business specializing in science and health. Elsevier's CEO, Ron Mobed, commented on his business's support for Book Aid International saying, "Where bandwidth and infrastructure are a challenge, hard copy books remain essential to treat patients, alleviate pain and support health literacy.
"For over a decade, Elsevier has been proud to partner with Book Aid International through book donations and Elsevier Foundation grants. We're so pleased to have donated the millionth book this year, and to know that it will benefit displaced people," Mr. Mobed added.
The shipment also included Arabic phonics readers donated by Oxford University Press to as well as brand new books for readers of all ages donated by a range of publishers.
Sending 2018's one-millionth book to support refugees living in Jordan is part of Book Aid International's efforts to provide much-needed books to people around the world who have been forced to flee their homes. This new area of work, funded by players of People's Postcode Lottery, has seen the charity reach refugees and displaced people around the world – from families who will spend years waiting for resettlement in Africa to those in transit through southern Europe to Syrians sheltering in neighboring Lebanon and Jordan.
The millionth book sent this year is Maternal Child Nursing Care, 5th Edition. Written by the foremost experts in maternity and pediatric nursing the book offers accurate, practical information readers will need to succeed in the classroom and the clinical setting. This new edition offers numerous content, plus hundreds of illustrations, alert boxes, and tables that clarify key content. By helping to educate the next generation of healthcare providers, the book will contribute to the care of some of the world's most vulnerable people.
The shipment also contains leisure reading and children's books which will help refugees cope with life inside Za'atari Refugee Camp, and refugees have expressed their excitement at the prospect of a new library: "Due to the hard living conditions and lack of resources inside refugee camps, we feel lost and hopeless. This library would provide us with the opportunity to reconnect with the outside world and feed our souls with knowledge again," said Ajwad, a 34-year-old Syrian refugee at the Za'atari Refugee Camp.
Book Aid International is incredibly pleased to be sending the millionth book of 2018 in October and the charity aims to send 1.2 million books by the end of the year. Book Aid International's Chief Executive, Alison Tweed, thanked everyone who made this milestone possible.
"We can only send books to the people who need them because of the generosity of so many people – the volunteers who give their time to pack the books we send, the generosity of the publishers who donate the hugely valuable books we provide and our many donors. I would like to extend a particularly warm thank you to players of People's Postcode Lottery who have funded the expansion of our work providing life-changing books to refugees."
The charity looks forward to continuing to expand its work, and it hopes to send 1.5 million books annually by 2020. To be a part of sending the next book, or find out more, visit www.bookaid.org.
Notes for editors
The book is "Maternal Child Nursing Care, 5th Edition," by Shannon E. Perry, RN, PhD, FAAN, Marilyn J. Hockenberry, PhD, RN-CS, PNP, FAAN, Deitra Leonard Lowdermilk, RNC, PhD, FAAN and David Wilson, MS, RN, C(INC), (https://www.elsevier.com/books/maternal-child-nursing-care/perry/978-0-323-09610-2), published by Elsevier (2013).
About Book Aid International
Book Aid International is the UK's leading international book donation and library development charity. Every year, the charity sends around one million brand new books to people around the world who would otherwise have very few opportunities to access books and read.
Book Aid International works with an extensive network of libraries, schools, hospitals, NGOs and other partners to ensure that the books it sends reach as many people as possible. The charity estimates that the books it provides reach 24 million people every year. www.bookaid.org
About People's Postcode Lottery
People's Postcode Lottery is a lottery operator in which people play with their postcodes to win cash prizes, while raising money for charities and good causes across Great Britain and globally
A minimum of 32 percent from each subscription goes directly to charities, and players have raised £350 million for good causes so far
For £10 a month, players can win prizes every day: www.postcodelottery.co.uk/prizes
Maximum amount a single ticket can win is 10 percent of the draw revenue to a maximum of £400,000
Players can sign up by Direct Debit, credit card or PayPal online at www.postcodelottery.co.uk, or by calling 0808 10-9-8-7-6-5
Postcode Lottery Limited is regulated by the Gambling Commission under licences number: 000-000829-N-102511-014 and Number: 000-000829-R-102513-013. Registered office: Titchfield House, 69/85 Tabernacle Street, London, EC2A 4RR
People's Postcode Lottery manages lotteries promoted by different charities. For details on which society lottery is running each week, visit www.postcodelottery.co.uk/good-causes/draw-calendar
About The Elsevier Foundation
The Elsevier Foundation provides grants to knowledge centered institutions around the world, with a sustainability focus on innovations in health information, diversity in STM, research in developing countries and technology for development. Since 2006, the Foundation has awarded more than 100 grants worth millions of dollars to non-profit organizations working in these fields. Through gift-matching, the Foundation also supports the efforts of Elsevier employees to play a positive role in their local and global communities. The Elsevier Foundation is a corporate not-for-profit 501(c)(3), funded by Elsevier, a global provider of scientific, technical and medical information products and services. www.elsevierfoundation.org
About Elsevier
Elsevier is a global information analytics business that helps institutions and professionals advance healthcare, open science and improve performance for the benefit of humanity. Elsevier provides digital solutions and tools in the areas of strategic research management, R&D performance, clinical decision support and professional education, including ScienceDirect, Scopus, SciVal, ClinicalKey and Sherpath. Elsevier publishes over 2,500 digitized journals, including The Lancet and Cell, more than 38,000 e-book titles and many iconic reference works, including Gray's Anatomy. Elsevier is part of RELX Group, a global provider of information and analytics for professionals and business customers across industries. www.elsevier.com
( Press Release Image: https://photos.webwire.com/prmedia/7/230560/230560-1.jpg )
Related Links
WebWireID230560

This news content was configured by WebWire editorial staff. Linking is permitted.
News Release Distribution and Press Release Distribution Services Provided by WebWire.