Bank of Beirut Implements Wolters Kluwer's IFRS 9 Solution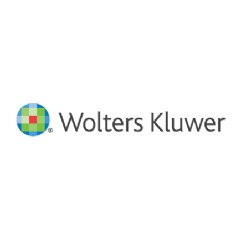 Bank of Beirut has implemented Wolters Kluwer's OneSumX to provide its software for managing International Financial Reporting Standard (IFRS) 9. The accounting standard replaces the IAS 39 standard and came into effect at the start of the year. It addresses classification and measurement, impairment methodology and hedge accounting.
OneSumX IFRS 9 is a comprehensive and modular solution which provides the financial industry with a solid framework to capture and store all relevant contractual information, manage events and transactions, IFRS calculations, accounting generation and processing up to the delivery of the disclosures. OneSumX IFRS 9 includes a 'cash-flow characteristic' test to assess eligibility to
measurement at amortized cost and pre-defined IFRS 9 classification business rules. It also includes an amortized cost-calculation engine with built-in support for debt restructuring, below-market loans and wide variety of product lifetime events as well as fair value measurement techniques.
The implementation of the software is part of the bank's drive to achieve IFRS 9 compliance with a broad range of regulatory requirements across many jurisdictions and other financial reporting obligations.
MDSL SAL and its sister company and Wolters Kluwer regional partner Advanced Financial Solutions (AFS), implemented the Wolters Kluwer solution, supported by advisory services firm, True North Partners.
"Bank of Beirut required a solution that could comprehensively manage its IFRS 9 requirements across the Group's operating jurisdictions (namely Lebanon, Oman, Cyprus and the United Kingdom and, at a later stage, Australia)," notes Antoun Samia, Head of Group Risk Management, at Bank of Beirut. "Wolters Kluwer, with its strong reputation in the field for IFRS 9 solutions was an evident choice for us. The implementation work with AFS and MDSL has been exemplary and we are now in a position to ensure ongoing compliance with the standard."
The Finance, Risk & Reporting business is part of Wolters Kluwer's Governance, Risk & Compliance Division and is a global market leader in the provision of integrated regulatory compliance and reporting solutions, supporting regulated financial institutions in meeting their obligations to external regulators and their own boards of directors. It receives frequent independent recognition of its excellence and innovation. Notably, in July 2018, Risk magazine awarded Wolters Kluwer its coveted Regulatory Reporting System of The Year Award and Central Banking magazine recently named OneSumX for Regulatory Reporting its Best Technology Solution For Regulatory Compliance. Both awards celebrate success in the field globally. Chartis Research, meanwhile, has also named the firm a Category Leader in both its IFRS 9 Technology Solutions Report and CECL Report. 
Leading financial services firms from across the world have implemented the company's award winning OneSumX solution for integrated Regulatory Reporting, Risk and Finance. Major financial services providers that have recently announced their use of Wolters Kluwer solutions include ABN AMRO, SME Development Bank Malaysia Berhad, Bahrain Middle East Bank, China Everbright Bank, China Merchants Bank, LGT and Nordea.
# # #
About Wolters Kluwer Governance, Risk & Compliance
Governance, Risk & Compliance (GRC) is a division of Wolters Kluwer, which provides legal and banking professionals with solutions to ensure compliance with ever-changing regulatory and legal obligations, manage risk, increase efficiency, stay competitive and produce better business outcomes. GRC offers a portfolio of technology-enabled expert services and solutions focused on legal entity compliance, legal operations management, banking product compliance, and banking regulatory compliance.
Wolters Kluwer N.V. (AEX: WKL) is a global leader in information services and solutions for professionals in the health, tax and accounting, risk and compliance, finance and legal sectors. Wolters Kluwer reported 2017 annual revenues of €4.4 billion. The company, headquartered in Alphen aan den Rijn, the Netherlands, serves customers in over 180 countries, maintains operations in over 40 countries and employs 19,000 people worldwide.
About Bank of Beirut
Bank of Beirut embarked on its story of success in the heart of the Lebanese capital, Beirut in 1993 when the 5-branch Bank was acquired by a group of businessmen and bankers, headed by the current Chairman-CEO, Salim G. Sfeir. Its strategic alliances with regional Arab banking institutions and acquisitions have enhanced its market position and leveraged its expertise into local and regional markets. Within a short period the Bank has expanded to become one of Lebanon's prime and most prominent banks, offering a full range of retail, commercial and global markets banking services relying on an extensive network of 74 branches in Lebanon and 24 spanning 4 continents. Bank of Beirut has played a major leading role in the Lebanese banking sector with currently a total Assets of USD 18.5 billion, reflecting superior growth figures in the industry.
On the international level, Bank of Beirut provides commercial banking services in the United Kingdom and throughout Europe through its wholly owned subsidiary, Bank of Beirut (U.K.) Ltd., regulated by the Financial Conduct Authority (FCA). The Bank also operates a branch in Germany (Frankfurt); a branch in Cyprus (Limassol) regulated by the Central Bank of Cyprus; 5 Branches in the Sultanate of Oman, regulated by the Central Bank of Oman; a representative office in the United Arab Emirates (Dubai) to service the Gulf region; a representative office in Nigeria (Lagos) and a representative office in Ghana (Accra), in addition to a subsidiary in Australia, Bank of Sydney Ltd., previously Beirut Hellenic Bank Ltd. with a network of 16 branches located in Sydney, Melbourne, and Adelaide, regulated by the Australian Prudential Regulatory Authority ("APRA").
The Bank's local subsidiaries presently include, Bank of Beirut wholly owned investment Bank (Bank of Beirut Invest s.a.l.), an insurance brokerage firm (Beirut Brokers Co. s.a.r.l.), an Insurance company (Beirut Life s.a.l.) and a Money Transfer company (BoB Finance s.a.l.), considered one of the largest Companies in Lebanon owing to its partnership with Western Union International, with over 700 locations across the country.
About MDSL
MDSL is an ITG company, with a proven track record in the supply and integration of software solutions. Being a reseller and system integrator for a broad line of software products primarily serving banks, financial institutions and telecom providers.
We help our clients simplify the complexity of a rapidly changing business landscape, bringing more than 35 years of experience supporting the region's most respected organizations. MDSL's goal is to be the most trusted provider of elite software solutions by helping our clients reach their objectives, no matter the challenge.
( Press Release Image: https://photos.webwire.com/prmedia/6/230090/230090-1.png )
Related Links
WebWireID230090

This news content was configured by WebWire editorial staff. Linking is permitted.
News Release Distribution and Press Release Distribution Services Provided by WebWire.