From 5 October: Gauguin & Laval in Martinique
Exhibition at the Van Gogh Museum from 5 October 2018 to 13 January 2019.
WEBWIRE
–
Wednesday, October 3, 2018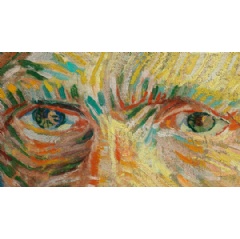 The Van Gogh Museum presents Gauguin & Laval in Martinique. This is the first ever exhibition devoted to a crucial, but up until now neglected period in the artistic career of Paul Gauguin: the four months that he spent in Martinique in 1887, together with Charles Laval. The colourful, innovative artworks that the two friends created on the island proved to have a huge impact on their artistic development and future careers.
Gauguin & Laval in Martinique unites a large number of the paintings, drawings and sketches that the two French artists created on the Caribbean island for the first time. Many of the loans are part of private collections and are otherwise rarely exhibited or published, if ever at all.
The Van Gogh Museum is home to several significant works by Gauguin and Laval from their Martinican period. Vincent van Gogh and his brother Theo made the initial acquisitions for this collection as early as 1887.
As a part of the exhibition, contemporary artist Jean-François Boclé (1971, Martinique) reflects on the artists' perceptions of the island with a unique installation.
In search of new art
In 1887, Paul Gauguin (1848-1903) and his lesser-known friend Charles Laval (1861-1894) travelled to Martinique. They hoped to swap what they considered to be the mondaine Parisian life for unspoilt surroundings, and craved a simpler, freer way of life. The two artists were looking for new motifs and inspiration to give their art fresh direction.
On the Caribbean island, far from the French mainland, Gauguin and Laval found subjects for new, 'exotic' paintings. They drew and painted the island and its people in warm colours, while developing their own styles. They experimented using bold lines, simplified areas of colour and complex compositions. Gauguin composed paintings from elements of sketches and other paintings, which he subsequently forged into new compositions.
In the four months that Gauguin stayed in Martinique and the little under a year that Laval was on the island, the two artists produced more than 20 oil paintings and many more drawings, sketches and elaborate pastel and chalk works.
Back in Paris
Very soon after returning from Martinique, Gauguin met Vincent and Theo van Gogh. The brothers were so impressed by the innovative paintings and drawings that Gauguin had created on the island, that they directly purchased the most important work from the series, The Mango Trees, Martinique, for 400 francs: their most expensive ever purchase ever.
This sale was of notable significance to Gauguin and his career. Theo van Gogh later purchased another of Gauguin's drawings (Head of a Woman from Martinique) and became his regular art dealer, going on to play a considerable role in the promotion of Gauguin's work.
The brothers added a second painting, On the Banks of the River, Martinique, to their collection in exchange for two of Vincent van Gogh's Parisian still lifes of sunflowers. Vincent van Gogh was extremely enthusiastic about Gauguin's works, praising them as 'high poetry'. The two paintings and the drawing acquired by the Van Gogh brothers have always been in the collection of the family and subsequently, the museum.
A unique exhibition
While Gauguin and Laval's stay in Martinique marked a crucial phase in their careers and influenced their future oeuvre, this period has always been neglected; an exhibition has never before been devoted to this subject.
Gauguin & Laval in Martinique is the first time that a large number of the paintings, drawings and sketches by the artists are being united. Many of the loans are in private collections and are otherwise rarely, or never, exhibited in public – let alone in the Netherlands – or depicted in publications. The exhibition features a total of 81 artworks, 65 of which are on loan from collections in 12 different countries. 16 works from the Van Gogh Museum collection are included in the exhibition.
Gauguin used three sketchbooks in Martinique. Over the years, the sketchbooks were dismantled and the sheets found their way into private and museum collections all around the world. Many of the sheets are now being put on public display for the first time: a large number of sheets from the three sketchbooks were traced and united especially for Gauguin & Laval in Martinique.
Never before have so many sketches by Gauguin been displayed together. It is also the first time that The Mango Trees, Martinique is being united with its large, elaborate preparatory study in pastel.
Perspective
The artworks that Gauguin and Laval created in Martinique show the island as an exotic, uncomplicated paradise. This clichéd image of listless island life to the backdrop of sandy beaches and swaying palm trees originated in the colonial era, but is at odds with the Caribbean reality and identity.
To offer an alternative perspective, artist Jean-François Boclé (1971, Martinique, living in Paris) was invited to create a work especially for this exhibition. In Sans titre, série Caribbean Hurricane, Boclé introduces his vision of the Caribbean and reflects on Gauguin and Laval's depictions.
Discussion evenings entitled Verkeerd Verbonden ('Misconnected') will also be organised, offering the opportunity to debate themes associated with colonialism, language, colour and representation.
Publication
A catalogue accompanies the exhibition, written by Maite van Dijk and Joost van der Hoeven, featuring contributions from Sylvie Crussard and Karen Rechnitzer Pope. The catalogue offers a comprehensive overview of the works that Gauguin and Laval created in Martinique, alongside detailed essays.
Following on from the exhibition (the first time that a large number of the Martinican works are being put on display together), further technical examination and international expert meetings, an academic publication will be produced. This publication will unite all of the available knowledge and expertise on the subject from various perspectives and disciplines. The book is expected to be published in 2020.
Supported by
Gauguin & Laval in Martinique is supported by the Vincent van Gogh Foundation, the Dutch Ministry of Education, Culture and Science, the BankGiro Loterij and Van Lanschot.
( Press Release Image: https://photos.webwire.com/prmedia/7/229552/229552-1.jpg )
Related Links
WebWireID229552

This news content was configured by WebWire editorial staff. Linking is permitted.
News Release Distribution and Press Release Distribution Services Provided by WebWire.