New Research from BT Whole Home Wi-FI Reveals Nearly Two-Thirds of Parents Say Children Are Too Distracted Online When They Should be Focusing on Homework
WEBWIRE
–
Thursday, September 27, 2018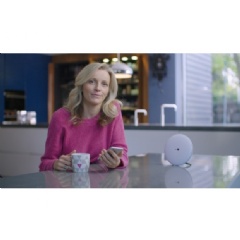 65% of parents admit they endure a daily struggle to get children, aged 10-15, to concentrate on homework as they are distracted online

25% of parents regularly argue with children about turning off devices at bedtime

54% of parents would like to control online time by having the ability to pause and schedule their home wi-fi for a more balanced family lifestyle
Nearly two-thirds of parents in the UK say that their children struggle to concentrate on homework in the home as they are constantly distracted by social networks, messaging, online games, and other online services according to new research by BT Whole Home Wi-Fi*.
72% of parents with children aged 7-18 claim that when their child is doing homework they look on the internet for the answer, and 50% of parents think it takes their kids longer to finish as they get distracted. When it comes to turning off devices at bedtime 25% of parents acknowledge regularly arguing with children.
Other key findings from parents include:
Only 48% of children will come off the internet when their parents ask
33% of 10-16 year old children say they've turned off their devices at bedtime when they haven't
64% believe modern technology gives children access to a world of knowledge
54% of parents would like better built-in controls to help manage their family's online time. BT's Whole Home Wi-Fi helps parents with a variety of features like the ability to pause the internet for specific devices, and smart wi-fi scheduling to help with bedtimes and offline time.
Bruce Cuthbert, Director of BT Devices: "There are so many benefits for our children online, and an equal number of distractions. With kids back in school and autumn upon us, we're spending more time indoors and the temptation is for kids to spend more time online. With Whole Home Wi-Fi, parents can pause and schedule connectivity in the home by device to help children focus during study time and improve their sleep, finding the right balance of online and offline time for the whole family."
Nearly half of parents asked (47%) have admitted that the use of technology and being online means they don't spend as much time with their children as they would like to. Over half of parents (54%) wish their children would come to them with homework questions instead of using a search engine or voice assistant.
In addition, the new research showed that children's favourite thing to do with free time is to go online, with 82% of 14 year olds choosing to go on YouTube.
Carolyn Bunting, CEO of Internet Matters said: "Whether it's playing the latest game, or the constant pressure of feeling they need to respond to their friends' messages, being connected can be a huge distraction for children. Combined with open discussions with children about being online, tools like Whole Home Wi-Fi that allow families to schedule their connectivity can be hugely helpful for parents trying to create a healthier balance of screen time versus family time. Children respond well to clear boundaries, so having a routine of when they can go online and when they can't helps prevent that common tug of war over the tablet or games console. Our top tips on creating a healthy home environment for screen time can guide parents in how to tackle some of the challenges they face."
Internet Matters has also developed guidance for parents with BT to help families find the right balance for online time at home:
Internet Matters Top Tips for Parents
Agree a routine and appropriate length of time children can be online
Put in place a family agreement to set the boundaries – don't break them!
Use technology and apps like BT's Whole Home Wi-Fi to manage screen time and Wi-Fi access, especially at bedtimes
Talk together about the time you spend online
Get the whole family to unplug and create 'screen free zones'
Set a good example with your own device use
For more product information about BT Whole Home Wi-Fi please visit the BT Shop – www.bt.com/wholehome
BT partners with non-for profit-organisation, Internet Matters, to share the latest online safety advice with even more parents and children across the UK through online information and guides.
* The BT Whole Home Wi-Fi research surveyed 1,000 parents with children under the age of 18
Other key findings from the research include:
67% of all children would choose to spend time on YouTube during spare time in the family home
60% of parents use the internet as a reward for good behaviour
82% spent more time playing outside when they were young compared to their children
45% of 16-17 year olds spend two hours online during term time, with around 50% spending over four hours online during the school holidays
------
About BT
BT's purpose is to use the power of communications to make a better world. It is one of the world's leading providers of communications services and solutions, serving customers in 180 countries. Its principal activities include the provision of networked IT services globally; local, national and international telecommunications services to its customers for use at home, at work and on the move; broadband, TV and internet products and services; and converged fixed-mobile products and services. BT consists of four customer-facing units: Consumer, Enterprise, Global Services and Openreach.
For the year ended 31 March 2018, BT Group's reported revenue was £23,723m with reported profit before taxation of £2,616m.
British Telecommunications plc (BT) is a wholly-owned subsidiary of BT Group plc and encompasses virtually all businesses and assets of the BT Group. BT Group plc is listed on stock exchanges in London and New York.
For more information, visit www.btplc.com
( Press Release Image: https://photos.webwire.com/prmedia/6/229322/229322-1.jpg )
Related Links
WebWireID229322

This news content was configured by WebWire editorial staff. Linking is permitted.
News Release Distribution and Press Release Distribution Services Provided by WebWire.