Preserving Diverse History from Coast to Coast: American Express and National Trust for Historic Preservation to Award $2 Million in Grants to Main Streets
20 SITES REFLECTING AMERICANS' DIVERSITY AND EQUAL RIGHTS JOURNEY VIE FOR FUNDING DURING PARTNERS IN PRESERVATION CAMPAIGN
New York –
WEBWIRE
–
Wednesday, September 26, 2018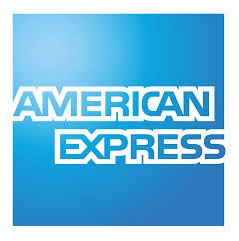 American Express (NYSE:AXP) and The National Trust for Historic Preservation, in collaboration with Main Street America, announced today that their annual Partners in Preservation campaign is headed back to Main Street with a focus on sites that celebrate diversity and the fight for equality.
Partners in Preservation is a community-based partnership created in 2006 to engage the public in preserving historic places. To-date, it has committed over $22 million in support of more than 200 historic sites across the country. Drawing on the success of the 2017 program, this year the campaign will award $2 million in grants to historic sites on America's Main Streets. From the counters of the Greensboro sit-ins to the "Ellis Island of the South" in Miami, each of the 20 sites featured in the campaign played a role in the development of a diverse nation or the struggle for equal rights.
"At American Express, diversity and inclusion are at the heart of our culture," said Richard Brown, vice president of philanthropy, American Express. "We're thrilled to unite our long-standing commitment to historic preservation and the Shop Small® movement to celebrate the histories of the diverse communities and cultures that have shaped and continue to enrich our Main Streets."
"When we tell America's full history, we shift the conversation about who we are as a country and where we are going," said Germonique Ulmer, vice president of public affairs, National Trust for Historic Preservation. "Whether it's the Sixteenth Street Baptist Church in Birmingham, the Women's Building in San Francisco, or the many other diverse places participating in this year's Partners in Preservation program, they offer us an opportunity both to learn the stories of our collective past and to create spaces for community empowerment for generations to come."
Beginning today through October 26, the public can vote for their favorite Partners in Preservation: Main Street at VoteYourMainStreet.org, hosted by media partner National Geographic. In addition, the public will also have an opportunity to enter a sweepstakes for a chance to win a trip to our nation's capital at the close of the campaign, sponsored by National Geographic. Delta Air Lines is also joining as a campaign sponsor for the second year in a row.
The historic sites with the most votes will receive a share of $2 million in preservation funding. Winners will be announced on October 29.
Partners in Preservation: Main Streets seeks to inspire long-term support from local citizens for sites on Main Street. Each local partner is receiving an initial grant of $20,000 to increase public awareness of the importance of these historic places and build grassroots support for their Main Street district.
For more information and to vote daily through October 26, the public is encouraged to visit VoteYourMainStreet.org.
The 20 cities with sites in contention for Partners in Preservation: Main Streets grants include:
Birmingham, AL 
Sixteenth Street Baptist Church 
Local Organization: Sixteenth Street Baptist Church 
In 1963, the Sixteenth Street Baptist Church was the target of the infamous, racially motivated bombing in which four young girls were killed. It still functions as a house of worship and gathering space, as well as a tourist destination. This project will complete the restoration of the church's historic windows, cupola and bell towers installed in 1911.
Nogales, AZ 
Foxworth-Galbraith Lumber Co. 
Local Organization: Nogales Community Development Corporation 
Built between 1917 and 1920, the Foxworth-Galbraith Lumber Co. building was an anchor during the town's economic heyday and represents the history of U.S./Mexico business and community relationships in Arizona. This project will restore the building as a multi-purpose incubator and co-working space to help spur small business entrepreneurship.
Los Angeles, CA 
The Church of the Epiphany 
Local Organization: The Epiphany Conservation Trust 
A birthplace of the Chicano Movement in the 1960s, the Church of the Epiphany was a hub for the Mexican immigrant community. This project will repair the roof and rehabilitate the church basement.
San Francisco, CA 
The Women's Building 
Local Organization: San Francisco Women's Centers 
The Women's Building became the first woman-owned and operated community center in 1979. The site now welcomes 25,000 clients and visitors each year. This project will retrofit its 108-year old windows so the building can continue to connect women and their families to social services, arts, wellness and educational events.
Leadville, CO 
The Tabor Opera House 
Local Organization: City of Leadville 
Built in 1879, during an era of tremendous migration and immigration, the Tabor Opera House stands today as a reminder of Leadville's diverse past that parallels the story of equality. This project will rehabilitate two of the opera house's facades, helping it to serve as a mixed-use cultural center for locals and tourists alike.
Miami, FL 
The Freedom Tower 
Local Organization: Miami Dade College 
The Freedom Tower, known as the "Ellis Island of the South," provided medical, housing and financial support to Cuban Refugees from 1962 to 1974. This project will renovate the Cuban Exile Exhibit and Museum of Art and Design housed in the Freedom Tower.
Chicago, IL 
Bronzeville Cookin' 
Local Organization: 51st Street Business Association 
Bronzeville Cookin' is located on Chicago's South Side, an economic hub during the Great Migration. It is a developing, unique dining destination and culinary incubator celebrating African American cuisines, cultures, and communities. This project will renovate the building's facade in order to catalyze reuse of the facility, transform the retail district and continue to help revitalize the community at large.
Boston, MA 
Roslindale Congregational Church, UCC 
Main Street Organization: Roslindale Village Main Street 
The Roslindale Congregational Church, UCC, located in an extremely diverse neighborhood of Boston, is historic for its progressive commitment to equality. The project will build an accessible bathroom and an elevator to provide better access to those with disabilities.
Baltimore, MD 
The Arch Social Club 
Local Organization: Upton Planning Committee: Pennsylvania Avenue Main Street 
Founded in 1905, the Arch Social Club is one of the oldest, continuously operating African American men's social clubs in the U.S. This project will restore the historic marquee and install exterior lighting to help launch a new arts and entertainment district.
Biddeford, ME 
City Hall Clock Tower 
Local Organization: Heart of Biddeford 
In a mill town that drew immigrants from around the world, the City Hall Clock Tower called mill workers to their shifts and welcomed a diverse community downtown. This project will restore the clock and rebuild four faces of decorative work outside the clock room.
Pontiac, MI 
GM Modern Housing Legacy Homes 
Local Organization: Community Foundation of Greater Rochester/Main Street Oakland County 
From 1919 to 1926, General Motors built 261 affordable houses for Pontiac workers, where generations of diverse residents lived side by side. This project will renovate and restore the exteriors of several homes that are currently threatened with demolition.
Butte, MT 
Wah Chong Tai Mercantile   and Mai Wah Noodle Parlor 
Local Organization: Mainstreet Uptown Butte, Inc. 
Constructed in 1899 and 1909 respectively, the Wah Chong Tai building and Mai Wah Noodle Parlor, both owned by the Chinn family, were once a mercantile and eatery for the Chinese immigrants who helped build the City of Butte. This project will restore the south facade and roof of the building, which is now maintained by the Mai Wah Society as a museum to honor and preserve the Chinese heritage in southwestern Montana.
Greensboro, NC 
International Civil Rights Center & Museum 
Local Organization: International Civil Rights Center & Museum 
The International Civil Rights Center & Museum is the site of the 1960 Greensboro sit-ins, where four black college students sat down at a "whites-only" lunch counter as a form of protest. The project will include the installation of window shades and corrections to the HVAC system and hardware to provide a more comfortable environment for the public and help serve the museum's commitment to environmental protection.
New York, NY 
Main Court of the Hispanic Society of America 
Local Organization: The Hispanic Society Museum & Library 
The Hispanic Society Museum & Library was founded in 1904 to establish a free museum and research library for the study of the arts and cultures of Spain and Latin America. This project will improve access within the galleries and overall visitor experience.
Seneca Falls, NY 
National Women's Hall of Fame 
Local Organization: National Women's Hall of Fame 
Founded in the birthplace of America Women's Rights Movement and the location of the first Women's Rights Convention in 1848, the National Women's Hall of Fame was established to permanently recognize women who make history. This project will relocate the hall of fame to the 1844 Seneca Knitting Mill to address the vital need of preserving and disseminating the stories of successful and important women throughout U.S. history.
Memphis, TN 
Clayborn Temple 
Local Organization: Clayborn Reborn 
The site where Dr. Martin Luther King Jr. joined 1,300 striking sanitation workers in what would be his final march, Clayborn Temple serves as an iconic symbol of the unification of the civil and labor rights movements. This project will restore Clayborn's prominent bell tower, which has been closed due to unsafe conditions.
San Marcos, TX 
Historic First Baptist Church 
Local Organization: City of San Marcos 
Constructed in 1908, the Old First Baptist Church was once a meeting place for the National Association for the Advancement of Colored People. This project will support renovation of the historic First Baptist Church, located in the Dunbar neighborhood.
Salt Lake City, UT 
New Hope Community Center 
Local Organization: Earth Community Garden & Food Pantry 
With construction starting in the late 1800s, and completed in 1902, the New Hope Community Center was a former historic church and later the headquarters and studio for the hit TV series "Touched by an Angel." This project will adapt the historic church into a full-time community center, including a business incubator, public kitchen and community garden.
Danville, VA 
Union Street, Danville, VA 
Local Organization: Downtown Danville Association DBA River District Association 
From the early 1900s through the Civil Rights Movement and beyond, Union Street was first a thriving tobacco warehouse district, and then a mecca for black businesses and entrepreneurship. This project will restore two storefronts to foster continued entrepreneurship and create space for celebrating the area's civil rights history.
Kent, WA 
Historic Morrill Bank 
Local Organization: Kent Downtown Partnership 
The Morrill Bank Building is a 112-year-old historic landmark in downtown Kent, which once featured a tall entry, arched window and clinker brick. This project will restore the building to its 1924 appearance.
About Partners in Preservation 
Partners in Preservation is a program in which American Express, in partnership with the National Trust for Historic Preservation, awards preservation grants to historic places across the country.
Through this partnership, American Express and the National Trust for Historic Preservation seek to increase the public's awareness of the importance of historic preservation in the United States and to preserve America's historic and cultural places. The program also hopes to inspire long-term support from local citizens for the historic places at the heart of their communities.
About American Express 
American Express is a globally integrated payments company, providing customers with access to products, insights and experiences that enrich lives and build business success. Learn more at americanexpress.com
Key links to products, services and corporate responsibility information: charge and credit cards, business credit cards, travel services, gift cards, prepaid cards, merchant services, Accertify, InAuth, corporate card, business travel, and corporate responsibility.
About the National Trust for Historic Preservation 
The National Trust for Historic Preservation, a privately funded nonprofit organization, works to save America's historic places: www.savingplaces.org.
About Main Street America 
Main Street America has been helping revitalize older and historic commercial districts for more than 35 years. Today it is a network of more than 1,600 neighborhoods and communities, rural and urban, who share both a commitment to place and to building stronger communities through preservation-based economic development. Main Street America is a program of the nonprofit National Main Street Center, Inc., a subsidiary of the National Trust for Historic Preservation. www.mainstreet.org
About National Geographic Partners LLC 
National Geographic Partners LLC (NGP), a joint venture between National Geographic and 21st Century Fox, is committed to bringing the world premium science, adventure and exploration content across an unrivaled portfolio of media assets. NGP combines the global National Geographic television channels (National Geographic Channel, Nat Geo WILD, Nat Geo MUNDO, Nat Geo PEOPLE) with National Geographic's media and consumer-oriented assets, including National Geographic magazines; National Geographic studios; related digital and social media platforms; books; maps; children's media; and ancillary activities that include travel, global experiences and events, archival sales, licensing and e-commerce businesses. Furthering knowledge and understanding of our world has been the core purpose of National Geographic for 130 years, and now we are committed to going deeper, pushing boundaries, going further for our consumers … and reaching millions of people around the world in 172 countries and 43 languages every month as we do it. NGP returns 27 percent of our proceeds to the nonprofit National Geographic Society to fund work in the areas of science, exploration, conservation and education. For more information visit natgeotv.com or nationalgeographic.com/ 
About Shop Small® 
Shop Small® is a nationwide movement to support small, independent businesses and call attention to the valuable and distinct contributions they make to their communities and the economy. Shop Small celebrates small businesses ranging from retail stores and restaurants to fitness studios and salons, and everything in between. The Shop Small movement was spurred by the widespread participation in Small Business Saturday®, a day founded in 2010 by American Express. This national holiday shopping tradition is dedicated to celebrating small businesses and driving more customers through their doors on the Saturday after Thanksgiving. November 24, 2018 marks the ninth annual Small Business Saturday, proudly backed by American Express. 
( Press Release Image: https://photos.webwire.com/prmedia/6/229244/229244-1.jpg )
Related Links
WebWireID229244

This news content was configured by WebWire editorial staff. Linking is permitted.
News Release Distribution and Press Release Distribution Services Provided by WebWire.