Qualcomm Teams up with Qianxun SI and Quectel to Develop Precise Positioning Solution for the Chinese Automotive Industry
New High-Precision GNSS Solution is Designed to Support Connected Navigation, LTE-V2X and Autonomous Driving Capabilities in China
WEBWIRE
–
Monday, September 24, 2018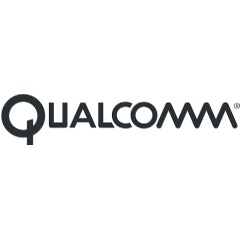 Qualcomm Technologies, Inc., a subsidiary of Qualcomm Incorporated (NASDAQ: QCOM), in association with a leading precise positioning service provider Qianxun Spatial Intelligence, Inc. (Qianxun SI) and Quectel Wireless Solutions (Quectel), today announced a comprehensive high-precision positioning global navigation satellite system (GNSS) solution for China's automotive industry. This announced version of Qualcomm Technologies' precise positioning framework supports single frequency GNSS utilizing real-time kinematic (RTK) technology based on the GNSS receiver built into Qualcomm® Snapdragon™ LTE modems and Qianxun SI's precise positioning technology – all integrated in an automotive grade LTE module provided by Quectel.  Using Qualcomm® 3D dead reckoning technology, the precise positioning framework will enable automakers with a comprehensive 3D navigation solution combining multi-constellation GNSS precise positioning, inertial measurement units and other automotive sensors to support next-generation vehicle capabilities, including high-performance connected navigation, as well as LTE-V2X vehicle-to-everything communications (also referred to as C-V2X PC5 across the globe) for enhanced road safety, improved traffic efficiency and autonomous driving.  
Qualcomm Technologies' precise positioning framework is designed to facilitate open sky positioning performance from up to three meters to less than one meter, supporting lane level positioning and potentially achieving accurate locations from a centimeter to a few decimeters when combined with select third-party GNSS correction services. This framework is also designed to support a safer and convenient automated driving experiences (level 2 and above), as well as LTE-V2X applications based on positioning, velocity and heading information. Integrated into telematics modules based on the Snapdragon LTE modems, the precise positioning framework supports a cost-effective solution for automakers already including cellular connectivity into their vehicles.
"The efforts with Qualcomm Technologies and Quectel not only assists automakers in addressing the cost and complexities of integrated precision positioning services, but it also aids in creating hardware and service standards for the industry to promote this capability as a public service in the field of connected cars," said Jinpei Chen, CEO of Qianxun SI. "We look forward to working with Qualcomm Technologies and Quectel to help deliver a solution for higher accuracy and positioning, particularly in dense environments such as in China."
"In efforts to meet the positioning service requirements of mainstream automakers and Tier 1 suppliers, we felt that working with technology leaders like Qualcomm Technologies and Qianxun SI would be the best to deliver an intelligent, cost-effective and high-quality telematics module," said Mr. Penghe Qian, CEO of Quectel.   "The AG35 is our newest generation of automotive grade modules that enables 4G connectivity and lane level positioning simultaneously, allowing the adoption of LTE-V2X and HD Map technologies on a broad scale." 
"The automotive industry is becoming increasingly dependent on high performance positioning technologies to support connected navigation, safety services and vehicle autonomy," said Nakul Duggal, vice president of product management, Qualcomm Technologies, Inc. "At Qualcomm Technologies, our proven positioning and system integration capabilities, along with Quectel and Qianxun SI's solutions, can provide customers with cost-effective precise positioning solutions.  We are pleased to be working with China's leading technology companies like Quectel and Qianxun SI to advance next-generation automotive capabilities that will drive the automotive industry forward." 
About Qualcomm
Qualcomm invents breakthrough technologies that transform how the world connects, computes  and communicates. When we connected the phone to the Internet, the mobile revolution was born. Today, our inventions are the foundation for life-changing products, experiences, and industries. As we lead the world to 5G, we envision this next big change in cellular technology spurring a new era of intelligent, connected devices and enabling new opportunities in connected cars, remote delivery of health care services, and the IoT — including smart cities, smart homes, and wearables. Qualcomm Incorporated includes our licensing business, QTL, and the vast majority of our patent portfolio. Qualcomm Technologies, Inc., a subsidiary of Qualcomm Incorporated, operates, along with its subsidiaries, all of our engineering, research and development functions, and all of our products and services businesses, including, the QCT semiconductor business. For more information, visit Qualcomm's website, OnQ blog, Twitter and Facebook pages.
About Qianxun Spatial Intelligence (Qianxun SI)
Qianxun Spatial Intelligence Inc. (Qianxun SI) is a world's leading high precision positioning service provider. We offer position service up to centimeter level accuracy (real-time) and millimeter level accuracy (post-processing), which is one of the most important infrastructure in the IoT Era.
About Quectel Wireless Solutions
Quectel Wireless Solutions is the leading global supplier of GSM/GPRS, UMTS/HSPA(+), LTE, LTE-A, LPWA and GNSS modules. As a professional IoT technology developer and cellular module supplier, Quectel is able to provide one-stop service for IoT cellular modules. Quectel products have been widely applied in IoT/M2M fields including smart payment, telematics and transport, smart energy, smart city, security, wireless gateway, industry, healthcare, agriculture and environment monitoring. For more information, visit Quectel's website.
( Press Release Image: https://photos.webwire.com/prmedia/6/229134/229134-1.png )
Related Links
WebWireID229134

This news content was configured by WebWire editorial staff. Linking is permitted.
News Release Distribution and Press Release Distribution Services Provided by WebWire.