Poor health prompts retirement
4 million over-50s workers expect health problems to be the main reason they stop working.
WEBWIRE
–
Wednesday, September 19, 2018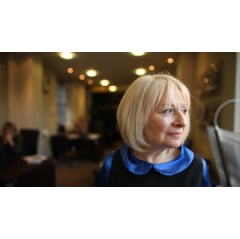 We recently piloted a Mid-Life MOT* within Aviva to help give our employees a greater sense of empowerment over the choices they face beyond 50, with one of the key focuses being on health and wellbeing. By encouraging more conversations around the associated challenges of longer working lives, we hope both employers and their staff will feel motivated to tackle these issues head-on.
Nearly 4 million employees over the age of 50 in the UK expect poor health to be the main reason they retire
Two in five (37%) say their job can be detrimental to their health and wellbeing
More than half (53%) of those surveyed do not feel supported by their employer when it comes to their wellbeing
But those aged 50+ also admit to prioritising work over wellbeing (37%) and failing to share health issues with their employer (27%)
Nearly two in five (37%) workers in the 50+ cohort – equivalent to 3.8 million people1 – anticipate problems with their health will be the main factor that forces them into retirement, new research2 from Aviva reveals. Though the number of workers in this age bracket has risen by more than one million people in the past five years3, Aviva's findings suggest the longevity of this trend is at risk, with many indicating health and wellbeing problems are caused or aggravated by the workplace itself.

Work pressures are described by those surveyed as one of the greatest strains on their physical and mental health (21%), alongside money issues (35%) — which are also often linked to working life — and pre-existing medical conditions (24%).  

Worryingly, more than half (53%) of  workers aged 50+ do not feel supported by their employer when it comes to their wellbeing, a feeling which is much less prevalent among younger colleagues (falling to 34% of workers aged 16-49). In an indication of the type of support employees need to achieve fuller working lives, one in five (21%) agree employers should offer workshops or seminars on health and wellbeing in later life.

Work comes first - workers aged 50+ prioritise their job over their wellbeing

Aviva's research also reveals improved health and wellbeing in the workplace could be achieved by encouraging employees to reassess their priorities, as almost two in five (37%) over-50s workers admit they often put their job above their health and wellbeing. While few people  say they do not feel confident about their long-term career plans (27%), 38% are not confident about long-term plans for their health.

Greater communication is also needed, as more than a quarter (27%) of those surveyed do not feel comfortable telling their employer about any health issues they face as they grow older.

While the onus is partly on employers to do more to promote health and wellbeing within the workplace, employees also have a role to play; the two biggest health challenges among employees in the 50+ age group – weight and diet (24%) and physical fitness (18%) – are both issues that individuals can take steps to improve through lifestyle changes.  

Lindsey Rix, Managing Director, Savings and Retirement at Aviva commented:

"In our busy lives it is easy to neglect our wellbeing, but workers must put aside time to focus on their physical and mental health, ensuring this remains a top priority. As well as offering practical support, employers must ensure positive messages are communicated in the workplace. This will help staff to understand the importance of looking after themselves and create an open and trusting atmosphere where employees feel comfortable discussing any health problems.

"Employers have a really important role to play both financially and emotionally in supporting their workers through periods of ill health and facilitating their return to the workplace where this is possible, and there are a range of services and insurance products available that can help them here.

"Greater clarity and support for health and wellbeing in the workplace will prevent employees, especially those closer to retirement, from having to retire prematurely and avoid a drain of valuable skills and talent."

- ENDS -

1 Based on 37% of the 10.206m over-50s currently in work (source: ONS Labour Market Statistics, August 2018 (latest available figures) – table A05).

2 Research conducted by Censuswide on behalf of Aviva in May 2018. Survey respondents included 2,497 UK adults aged 16-75, including 1,219 aged over-50 of whom 520 are still in work.

3ONS Labour Market Statistics, August 2018 (latest available figures) – table A05 shows there were 10.206m over-50s in work between April and June 2018, compared to 8.812m between April and June 2013.
( Press Release Image: https://photos.webwire.com/prmedia/6/228951/228951-1.jpg )
Related Links
WebWireID228951

This news content was configured by WebWire editorial staff. Linking is permitted.
News Release Distribution and Press Release Distribution Services Provided by WebWire.