EDN Announces Project Selection for Lisbon Docs 2018
EDN - European Documentary Network announces the final selection of projects to take part in Lisbon Docs, the international financing and co-production forum taking place from 14-20 October in Lisbon, Portugal. Lisbon Docs is one of EDN's flagship programmes focusing on strategies to create top-quality documentary projects and delivering them to audiences worldwide.
WEBWIRE
–
Thursday, September 13, 2018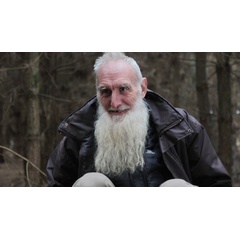 This year's edition of Lisbon Docs - New Gateways to Your Audience features an exciting selection of 23 international and Portuguese projects that will be developed in collaboration with renowned tutors and pitched to a number of relevant decision-makers of the documentary industry. At Lisbon Docs, participants will be introduced to the power of new players in the distribution and financing markets. The workshop sessions focus on analyzing the content of the selected projects and delivering advice on how to tell stories that reach large audiences without sacrificing artistic integrity. The prominent line-up of financiers includes commissioners and experts from The BBC, SVT, YLE, TRT World, Czech TV, KAN, Cinephil, Dogwoof, Cats & Docs, and Stadium Media.
EDN Director Paul Pauwels said in a statement: "We're extremely excited about this year's line-up of projects which have a strong potential for reaching audiences across the globe. We once again invited a select group of experienced tutors to assist the directors and producers in getting the most out of the many compelling stories that will be pitched at Lisbon Docs this year. It's always exciting when people from different backgrounds and, in this case, 20 countries - both international and European - come together to work towards the same goal: bringing important stories to audiences all over the world. We really look forward to meeting the producers, directors, tutors and decision makers at the 19th edition of Lisbon Docs."
Lisbon Docs is supported by the Creative Europe MEDIA programme and organized by EDN in collaboration with the Portuguese Documentary Association APORDOC.
Projects selected for Lisbon Docs 2018:
International Projects:
Blaming Solidarity | D/P: Matthaeus Weissenbacher | 24 Milimeter Filmproduktion M. Weissenbacher | Austria
Dreams of Vladan Radovanovic | D: Sonja Djekic | P: Sonja Djekic | Keva | Serbia
George Tooker | D: Maciej Thiem, Antonii Gralek | P: Maciej Thiem | Mad Tree | Poland
Go Back! | D: Boris Despodov | P: Boris Despodov, Plamen Bontchev | Arthouse Blockbusters | Bulgaria
Gold Rush | D: F. Emmanuel Bastien, Petya Hristova | P: F. Emmanuel Bastien | Manuproductions | USA
Lessons in Democracy | D: Michal Helwak | P: Marcin Wierzchoslawski | Metro Films sp. z.o.o | Poland
Let me Live in the Forest | D: Sergio Pablos Martínez, Luis Martinez Esteban | P: Elena Mera | Haiku Films s.l | Spain
Man With A Family | D: Mikael Strandberg, Ulrika Rang | P: Mikael Strandberg | Explorer Mikael Strandberg | Sweden
Mercury | D: Joelle Chesselet | P: Joelle Chesselet, Lloyd Ross | Valley Studios | South Africa
Michel | D: Ganna Iaroshevych | P: Ganna Iaroshevych | Ptashka Video | Ukraine
Mother and Son | D: David Power | P: Ionut Piturescu, Alina Matache | Cineimpact Alliance | Romania
Plan B | D: Frank Theys | P: Vincent Stroep | Escautville | Belgium
Queen of the Deuce | D: Valerie Kontakos | P: Valerie Kontakos, Despina Pavlaki | Exile Films | Greece
Slave Garden | D: Abhra Aich | P: Abhra Aich | Tadpole Entertainers | India
Sons of Vivancos | D: Mireia Graell | P: Mireia Graell | Ringo Media | Spain
The Hole in my Life | D: Xavier van Delft | P: Andrea Osvárt | XAPF, Amego Film | The Netherlands
The Pirate and the President | D: Lennart Stuyck, Maarten Stuyck | P: Maarten Bernaerts | Diplodokus | Belgium
The Tigress | D: Dino Osmanovic | P: Michael Steinwand | Funfairfilms | Germany
There Was And There Wasn't | D: Andrea Capranico | P: Lorenzo Cioffi | Ladoc | Italy
Wars, Lies and Videotape | D: Aleksander Nikolic | P: Gregor Streiber | inselfilm produktion | UK/Germany
Women of Valor | D: Anna Somershaf | P: Anna Somershaf | Israel
Portuguese Projects:
Our Land, Our Altar | D: André Guiomar | P: Mafalda Rebelo | Cimbalino Filmes | Portugal
Principe | D: Margarida Gramaxo | P: Margarida Gramaxo | The Takes | Portugal
More information is available at the following link:
edn.network/activities/edn-activities-2018/lisbon-docs-2018/
This news story has also been published as a press release which is available here:
http://edn.network/edn/contact-press/press/
( Press Release Image: https://photos.webwire.com/prmedia/7/228648/228648-1.png )
Related Links
WebWireID228648

This news content was configured by WebWire editorial staff. Linking is permitted.
News Release Distribution and Press Release Distribution Services Provided by WebWire.