Asian Leaders Call for Rules-Based Geopolitics, Reject Unilateral, Protectionist Moves
Ha Noi, Viet Nam –
WEBWIRE
–
Thursday, September 13, 2018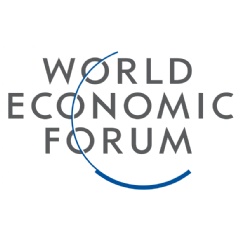 · ASEAN's geopolitical dynamic is heavily influenced by unilateral moves and spiralling trade tensions between major powers US and China
· Oscillating geopolitical dynamics are manifesting in power plays in the South China Sea and undermine an existing rules-based international order
· Geopolitical concerns among regional leaders also encompass climate change and inclusive economic growth
· For more information about the meeting: http://wef.ch/asean18
With a rapidly oscillating geopolitical dynamic, one underscored by escalating trade tensions between major powers, Asian leaders called for adherence to a "rules-based" order, and rejected unilateral and protectionist moves, on the closing day of the World Economic Forum on ASEAN, held in Ha Noi, Viet Nam.
"I think we need to establish rule-based international order and any unilateral challenge to the status quo; the international community needs to stand up against it," remarked Taro Kono, Minister of Foreign Affairs of Japan. The "collapse of multilateralism, stemming from the trade war" between the United States and China, he reiterated, must follow the same principles and existing liberal international order.
ASEAN leaders and their counterparts from Japan, South Korea and Sri Lanka echoed concerns over rising unilateralism with regard to rising trade tensions and territorial concerns in the South China Sea, raising critical questions about the geopolitical implications of the global rebalancing.
"Looking at the geopolitics in Asia and friction between America and China, I am concerned about the rebalancing of the global order," observed Ranil Wickremesinghe, Prime Minister of Sri Lanka. "What will happen to multilateral law? What we have built up is multilateral law. Will that law be decayed, diminished or can it be strengthened?"
China's territorial moves in the South China Sea, commented Lynn Kuok, Associate Fellow, International Institute for Strategic Studies (IISS) in Singapore, will reveal what type of regulatory environment will prevail: "I will be watching out for developments in the South China Sea. China is consolidating its control over the region and resources. This matters because it will change the balance of power in the region and whether the balance of power in the region is governed by might or right," noted Kuok.
While there are clear regional fractures, Kang Kyung-Wha, Minister of Foreign Affairs of the Republic of Korea, pointed out that there are also moments of geopolitical alignment, such as current moves to advance denuclearization efforts on the Korean Peninsula, which look much more promising than they did a year ago.
"On US-China relations, if you look at just the trade side it does look tense, but I think these are two big players on the global stage with strategic calculations that sometimes diverge, but also at times converge. And I think on the North Korea nuclear issue, they have converged," said Kang, ahead of a third summit on the issue scheduled to be held in Pyongyang next week.
Rejecting nationalistic and protectionist trends that are resonating across the region, Pham Binh Minh, Deputy Prime Minister and Minister of Foreign Affairs of Viet Nam, turned to the Fourth Industrial Revolution, the theme of the meeting, cautioning that future growth must be inclusive otherwise disparity will become a geopolitical threat. "It is undeniable that the revolution offers tremendous opportunities; but if a country cannot seize the opportunities," he said, "They can be left behind."
 
In addition to traditional geopolitical threats, such as maritime security and freedom of navigation and trade, the Japanese foreign minister said that one of his biggest geopolitical concerns is catastrophic weather changes on the back of climate change.
"The biggest concern is probably climate change, the sea water level is very high and we are getting stronger typhoons, stronger cyclones, heavier rain," said Kono of Japan's position, "Once-in-a-hundred-years rain turns out to be once every two years. It is not just an environmental issue, but involves water supply management and food security. We really need to be serious about taking care of this issue."
Notes to editors
Learn more about this meeting at http://wef.ch/asean18
Follow insights of the region on Facebook at https://www.facebook.com/wefasia/
Watch live webcasts of sessions at http://wef.ch/live
View the best Forum Flickr photos at http://wef.ch/pix
Follow the Forum on Twitter at http://wef.ch/twitter and http://wef.ch/livetweet
Follow us on Google+ at http://wef.ch/gplus
Read our blogs in English at http://wef.ch/agenda
View upcoming Forum events at http://wef.ch/events
Subscribe to Forum news releases at http://wef.ch/news
( Press Release Image: https://photos.webwire.com/prmedia/7/228633/228633-1.png )
Related Links
WebWireID228633

This news content was configured by WebWire editorial staff. Linking is permitted.
News Release Distribution and Press Release Distribution Services Provided by WebWire.