Winners of 2018 RELX Group Environmental Challenge announced
Stockholm –
WEBWIRE
–
Wednesday, August 29, 2018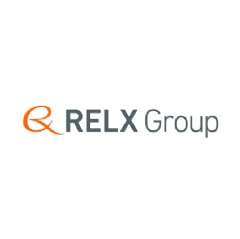 RELX Group, a global provider of information and analytics for professional and business customers across industries, has announced the winners of the 2018 RELX Group Environmental Challenge which supports innovative solutions to improve sustainable access to safe water and sanitation. The $50,000 first and $25,000 second prize winners were recognised during World Water Week in Stockholm, a unique annual event bringing together water researchers, policymakers, journalists, companies and non-profits to address the key water challenges of the 21st century. 
The 2018 award winners were announced during a ceremony held yesterday at the United Nations Global Compact CEO Water Mandate's annual meeting, an initiative that mobilises business leaders to advance water stewardship, sanitation, and the Sustainable Development Goals and was attended by this year's winners.
Dr Márcia Balisciano, RELX Group's Director of Corporate Responsibility, said: "We are dedicated to sharing our knowledge and expertise to advance the United Nations Sustainable Development Goals (SDGs).  The RELX Group Environmental Challenge supports SDG 6: safe, secure water and sanitation for all.  Each year since 2011, we recognise two exceptional projects that set a benchmark for innovation, involve local communities, and can be scaled to address urgent water and sanitation challenges. There is funding to advance winning ideas – we also make available the environmental portfolio on ScienceDirect, the world's largest collection of online scientific knowledge, offer analytical support for processing large data sets, access to leading edge environmental shows and provide visibility through our premier journal, Water Research, and on the free RELX Group SDG Resource Centre, featuring critical tools, events, news and research on the SDGs." 
The $50,000 first prize winner is Flexcrevator, an innovative pit latrine emptying device developed by North Carolina State University.  They cite that every day, pit latrines receive an estimated 0.6 billion kg of faeces and 2.1 billion kg of urine from 1.77 billion people around the world. Once pits are full, fecal sludge has to be removed before being transported and treated – often manually due to an accumulation of trash in the latrine.  Flexcrevator provides a pit cleaning technology that can empty trash-filled pits at a competitive cost, removing the need for manual, high-risk and unsanitary methods.  On completion of design testing, Flexcrevator will move into production.
Dr Francis de los Reyes III, Faculty Lead in the Department of Civil, Construction, and Environmental Engineering at North Carolina State University said, "Receiving the RELX Group Environmental Challenge award is a huge honour and a big boost to our team's efforts to solve a crucial problem in sanitation: emptying pit latrines in low-income communities around the world.  The Award will allow us to demonstrate how the Flexcrevator trash exclusion technology can help the long-term sustainability of pit emptying businesses, ultimately eliminating the unhygienic and undignified practice of manual scavenging."
HandyPod, an affordable sanitation solution by Cambodia-based social enterprise, Wetlands Work (WW!), developed for floating communities and those seasonally affected by flooding, won the $25,000 second prize.  HandyPod is a sewage treatment process, designed with input from local communities, that offers a low maintenance, chemical free solution, utilising gravity flow rather than external energy sources.  Following a successful pilot in 10 floating villages over two years, HandyPod will be introduced in Chhnok Tru, a large urban floating community with an adjacent floodplain community of stilt houses. WW! has also developed a strategy to create awareness and market demand for sanitation solutions in floating communities.
"Wetlands Work! has developed an appropriate technical solution to treat wastewater in floating and floodplain communities," said R Taber Hand, WW!'s Founder.  "This is significant given the need to support human health and wetland productivity, in addition to projections for peri-urban expansion and flooding. The RELX Group Environment Challenge will support the refinement of WW!'s sanitation marketing programme, develop locally-based suppliers and promote demand for sanitation in near shore communities in Cambodia and other developing countries." 
A shortlist of four projects was chosen from more than 90 applications from over 30 countries, across six continents.  The Challenge's distinguished panel of judges included Dr Mark van Loosdrecht, Professor of Biochemical Engineering, Delft University of Technology and 2018 Stockholm Water Prize Laureate and Valerie Labi, Director of Water, Sanitation and Hygiene for iDE and founder of Sama Sama, a sanitation social enterprise in Ghana which uses direct sales to increase demand for improved toilets and aggregates local businesses in order to match supply.
Alison Wedgwood, founder of eWaterpay, the 2017 first prize winner of the Environmental Challenge said, "The Environmental Challenge was a fantastic opportunity for eWATERpay because it was our first international prize and enabled us to develop brand recognition and an international platform for growth.  As a small tech start up, the Environmental Challenge gave a huge boost to team morale, providing focus and reinforcing our passionate belief that disruptive technology using IOT, mobile tech and machine learning is the future for sustainable water supply in developing countries."
Read more about the Environmental Challenge, previous winning projects and RELX Group's corporate responsibility activities at www.relx.com/corporate-responsibility.
-------
About RELX Group Environmental Challenge
The RELX Group Environmental Challenge was launched in 2011 and is awarded to projects that best demonstrate how they can provide sustainable access to safe water where it is presently at risk and/or access to improved sanitation. Since the competition was launched there have been more than 14 winning projects, $525,000 in prize money and extensive use of in-kind resources, including ScienceDirect, the leading platform of peer-reviewed scholarly literature encompassing over 15 million pieces of content and 38,000 e-books. Projects must have clear practical applicability, address identified need, and advance related issues such as health, education, or human rights. According to the World Health Organisation and UNICEF Joint Monitoring Programme 2017 report, some 3 in 10 people worldwide, or 2.1 billion, lack access to safe, readily available water at home, and 6 in 10, or 4.5 billion, lack safely managed sanitation.  Poor access to safe water and sanitation contributes to health crises in many developing countries, and increasingly leads to violent conflict.
About RELX Group
RELX Group is a global provider of information and analytics for professional and business customers across industries. The Group serves customers in more than 180 countries and has offices in about 40 countries. It employs approximately 30,000 people of whom almost half are in North America. RELX PLC is a London listed holding company which owns 52.9% of RELX Group. RELX NV is an Amsterdam listed holding company which owns 47.1% of RELX Group. The shares are traded on the London, Amsterdam and New York Stock Exchanges using the following ticker symbols: London: REL; Amsterdam: REN; New York: RELX and RENX. The total market capitalisation is approximately £34bn, €38bn, $44bn.
( Press Release Image: https://photos.webwire.com/prmedia/6/227965/227965-1.png )
Related Links
WebWireID227965

This news content was configured by WebWire editorial staff. Linking is permitted.
News Release Distribution and Press Release Distribution Services Provided by WebWire.