What If He Doesn't Want To Be A Father?
When Men Are Tricked Into Fatherhood
Brisbane, Qld, Australia –
WEBWIRE
–
Wednesday, August 29, 2018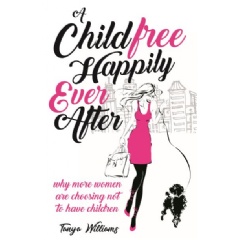 Simon* was in his early 20s when he first met his wife of 12 years. Young, naïve and inexperienced in matters of love, he fell quickly. The conversation around kids come up and he adamantly told her he did not want children, which was ok because she had been told by she couldn't.
But it was all a lie. A couple of years into their relationship, Simon's wife told him she was pregnant and there was nothing he could do about it. Simon said, "I told her 'you knew I didn't want children,'. She told me it was not my call and I was just the sperm donor. If I didn't want the child, I could just pay child maintenance and leave."
With Father's Day only a few days away, there are many men out there who feel they have been trapped into fatherhood. If they had been given a choice, they would have said no to being a dad.
Childfree advocate Tanya Williams said while women are taking control of their bodies and choices in life, it is good time to remember the impact the decision to have or not to have children has men.
"When I decided I didn't want to have a baby, I asked my husband Shayne what he thought. He responded it was my choice, my body and my career that would have to be put on hold. 'I am going to respect your choice,'" she said.
"Whilst he acknowledges that ultimately it was my choice, it does take two to tango. A good relationship is based on honest, open communication. It is about having those tough conversations even though it makes everyone uncomfortable having them. No one loves confrontation – we do not wake up in the morning determined to confront topics we do not want to talk about.  But when we do not have the tough conversations, hiding from the truth, a whole lot of issues are created in the backend.
"Lucky for Shayne, I was upfront with him from the start. When I realised how special he was, I knew I had to tell him I didn't want to have kids." But sadly, Tanya said there are women who have tricked and deceived their man into parenthood. "I've heard stories from men who have been trapped even after their partner said she didn't want kids. She's later changed her mind and not told him," she said.
"Or when one partner wants a child and the other doesn't. The choice to have children has to be a mutual one or one of the partners ends up resentful and bitter … and that does not bode well for a happy marriage."
Tanya said she's heard terrible reasons why women trick men in to commitment. "Some women think the man will love her more, to get child support, to save a marriage, to trick the man into marriage. The old accidental on purpose trick," she said.
This is where good communication comes into play. "At no stage did I try to trick or deceive my husband. I was always honest about my position when it came to children. I didn't want him to miss out on having them, if that is what he really wanted. I just knew it wasn't something I wanted," Tanya said.
"It confounds me so many couples do not have these conversations before getting married or committing to a relationship. The decision to have or not have kids is an important one. Everyone deserves the right to choose whether they want to be a parent, without judgement or pressure. Having a child is not a small thing; it is a big responsibility. A child deserves to have two people committed to bringing up that child.
"Maybe, if he doesn't want kids and you do, it might not be the right relationship for you. So be fair to everyone and end it so both of you can move on.
"I think about how I would have felt if Shayne wanted kids and pressured me into having one. I know how resentful I have been if I was made to do something I didn't want to.
"Now flip that over to look at how your partner would feel if you didn't take their feelings, goals, dreams and wishes into account because of what you want. Not communicating about important issues like having children leads to long term problems - psychological, emotional and ultimately, relationship breakdown. You are together because you love, respect and like each other. Make some time to talk.
"A lot of people say it is all about the woman. But I say let's not forget about the men."
*Name changed as matter in front of family court
 
https://www.digitalconversations.com.au/childfreehappilyeverafter/
( Press Release Image: https://photos.webwire.com/prmedia/52460/227956/227956-1.jpg )
Related Links
WebWireID227956
Contact Information

Annette Densham
Director
Publicity Genie
(61) 478718041

This news content may be integrated into any legitimate news gathering and publishing effort. Linking is permitted.
News Release Distribution and Press Release Distribution Services Provided by WebWire.