Swiss Art Auction 2018: Celebrating 50 Years of Christie's Switzerland
Zurich –
WEBWIRE
–
Tuesday, August 28, 2018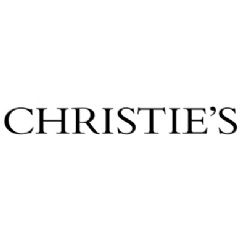 The Swiss Art Auction on 18 September will celebrate the 50th anniversary of Christie's Switzerland, along with celebrating the 40th anniversary of Christie's Zurich office. On 7 June 1968 the first ever lot of any Christie's auction in Switzerland was knocked-down in Geneva. Ten years later, the second Swiss representative office was established in Zurich, where the company held its first Swiss Art auction in 1991.
The upcoming Swiss Art auction comprises 133 lots and will be led by 39 works from the private collection of Fred Tschanz (1929-2012). In 1962 Mr. Tschanz founded the "Fred Tschanz Gastronomie", known for some of Zurich's most renowned bars, restaurants and hotels, including the Café Odeon. In 2017 Christie's sold the guestbook from the legendary café, which was filled with dedications and illustrations by renowned Swiss artists, celebrities and famous figures.
Fred Tschanz fused the cultures of gastronomy and art in continuation of great Swiss predecessors, such as the owners of the famous Kronenhalle in Zurich. However, Tschanz was focused only on collecting Swiss artists, of which many have been his contemporaries. The collection, assembled in the 1980s and 1990s, was built around two main themes, landscapes and nudes, from the 19th century to contemporary art, including works by Anker, Hodler, Varlin, Raetz and Castelli.
The leading painting of the collection is by Giovanni Segantini (1858-1899), Effeto di luna, executed in 1882 (estimate: CHF200,000-300,000). The work showcases a shepherd with his herd of sheep highlighted by the moonlight. The back of the canvas carries a statement of authenticity by Vittorio Grubici De Dragon, who was Segantini's patron and first art dealer. The work was included in the latest museum show of the artist, held in 2001 at the Fondation Beyeler. Fred Tschanz was a renowned admirer of Albert Anker (1831-1910) and the collection includes eight works by the artist, highlighted by Portrait of a young girl, painted in 1872 (estimate: CHF120,000-160,000) as well as Die kleine Näherin, executed towards the end of the artist's life in 1908 (estimate: CHF80,000-120,000).
The collection also presents important works by Varlin (1900-1977) led by the Entrance to the Grand Hotel, Brissago, dated 1950 (estimate: CHF30,000-40,000). The painting was exhibited in the travelling retrospective of the artist, launched at the Kunsthaus in Aarau in 1978 and is included in the artist's catalogue raisonné, published in 2000. The female representation was another subject collected by Fred Tschanz and works include Félix Vallotton's Femme à la cruche, 1906 (estimate: CHF70,000-90,000) to Luciano Castelli's Akt, gebeugt, from 2000 (estimate: CHF3,000-5,000).
In 2012 Christie's was honored to handle the Estate of Bruno Giacometti, the younger brother of Alberto and Diego. On 18 September, eight works from Bruno Giacometti's former private collection will be offered including six woodcuts by his father Giovanni (1868-1933). Furthermore, two works by his elder brother Alberto (1901-1966) will be presented; one print, representing their mother (estimate: CHF3,000-5,000) and Figurine de Londres, (1965/cast in 1966), a 26cm high female figurine sculpture, based upon the themes of loneliness, strength and vulnerability (estimate: CHF300,000-400,000).
Additional works by Giovanni Giacometti include Frutta, a delightful still-life painted in 1908 (estimate CHF300,000-500,000). It was bought exactly 100 years ago at a small local exhibition organized by the "Societa artistica Engadina" which took place at St. Moritz's community hall. The 1918 purchaser, was on winter holiday and had taken residency at the famous Palace Hotel. He bought the painting as a kind of holiday souvenir, which is now been offered by his descendants for the first time at auction.
By another member of the Giacometti family, this time Augusto (1877-1947) is Monte Morello, painted in 1909, which was included in the inaugural exhibition of the newly opened Kunsthaus Zurich in 1910. The work has remained in a private Swiss collection ever since and will also be offered for the first time at auction (estimate: CHF30,000-50,000).
No Swiss Art auction would be complete without Ferdinand Hodler (1853-1918), who became Switzerland's richest living artist in the early 19th century. Weidenbaum am Genfersee, painted circa 1891 (estimate: CHF500,000-700,000) was exhibited in several museum shows and is included in the 2012 published catalogue raisonné of the artist. Hodler painted the view of the Geneva lake with the Malatrax mountains in the background and a willow tree in the front from the Promenade in Pully. There are only two similar versions in existence.
Another Swiss master, Félix Vallotton (1865-1925) is represented with a total of seven works, all coming from private collections, including Fred Tschanz, a Canadian as well as an US private collection. Nu a plat ventre sur le sable was painted in 1924 and was seen last publicly 20 years ago, when it was included in the exhibition "Le Temps des Nabis" held at the Fine Arts Museum of Montreal. To illustrate the heat of the air, Félix Vallotton used the technique of the pointillisme, which is set in contrast to the plainly painted body and the sand. The red of the velvet, covering the lower part of the nude's legs and building an inner frame of the composition, is reused to highlight the nude's face (estimate: CHF250,000-350,000). Plantanes ébranchés, Cagnes, painted by Vallotton in 1921 (estimate: CHF 300,000-400,000) was part of a US collection for the past 50 years. Here, the artist turns towards surrealism in the way he represents the sycamore tree in the right corner of the painting, in contrast to the representation of the city of Cagnes in the background, where Vallotton spent much time in the early 1920s.
The auction will open with 25 works of Swiss Contemporary Art, showcasing the wide-ranging achievements of 20th century Swiss artists. From restrained abstraction to bright figuration, the group encompasses a broad variety of movements, demonstrating the important contribution made by Swiss artists to European and international art over the past half century. Representing more conceptual territory is Not Vital's (b. 1948) Sigmund Freud 6.5.1856(estimate: CHF30,000-40,000). This two-part silver sculpture forms a portrait of Sigmund Freud, based on his date of birth: a 5x6x6 cm box sits atop a plinth that measures 56 x 18 x 18 cm. World-renowned duo Peter Fischli (b.1952) & David Weiss (1946-2012), meanwhile, best-known for their witty juxtapositions of everyday objects, offer a disquieting look at the country in Siedlungen/Agglomerationen , a suite of photographs from a 1992 project that captures the apartment buildings and parking lots of suburban Zurich (estimate: CHF15,000-20,000).
The auction will end with a small offering of applied works of art by Diego Giacometti, including curtain rails and different sets of door and window knobs. Throughout the auction three faience plates representing history or mythology themes by Albert Anker (estimates range from CHF2,000-7,000) will be offered. Anker and Theodor Deck, the most eminent French faience specialist, met at Brasserie Hofmann in Paris where their very fruitful collaboration started. The 2 x 4 meter, Aubussion tapestry, designed by Le Corbusier (1887-1965), representing Les trois musiciennes, executed in 1958 (estimate: CHF120,000-150,000) is the top lot of this section. In the artist view, the tapestry was replacing the murals and responding to the society's development for the ease of moving from house to house.
------
AUCTION: 18 September 2018 at 7.00pm
PUBLIC VIEWING:
Friday, 14 September                        
12.00pm to 6.00pm
Saturday, 15 September                   
10.00am to 6.00pm
Sunday, 16 September                      
12.00pm to 6.00pm
Monday, 17 September                    
10.00am to 6.00pm
LOCATION: Glockenhof, Sihlstrasse 33, 8001 Zurich
About Christie's
Christie's, the world's leading art business, had global auction, private and digital sales in the first half of 2018 that totalled £2.97 billion / $4.04 billion. Christie's is a name and place that speaks of extraordinary art, unparalleled service and international expertise. Christie's offers around 350 auctions annually in over 80 categories, including all areas of fine and decorative arts, jewellery, photographs, collectibles, wine, and more. Prices range from $200 to over $100 million. Christie's also has a long and successful history conducting private sales for its clients in all categories, with emphasis on Post-War & Contemporary, Impressionist & Modern, Old Masters and Jewellery.
Alongside regular sales online, Christie's has a global presence in 46 countries, with 10 salerooms around the world including in London, New York, Paris, Geneva, Milan, Amsterdam, Dubai, Zürich, Hong Kong, and Shanghai.
*Please note when quoting estimates above that other fees will apply in addition to the hammer price - see Section D of the Conditions of Sale at the back of the sale catalogue.
*Estimates do not include buyer's premium. Sales totals are hammer price plus buyer's premium and are reported net of applicable fees.
( Press Release Image: https://photos.webwire.com/prmedia/6/227918/227918-1.png )
Related Links
WebWireID227918

This news content was configured by WebWire editorial staff. Linking is permitted.
News Release Distribution and Press Release Distribution Services Provided by WebWire.