HBO Acquires Worldwide Rights to Documentary FOSTER, from Oscar®-Winners Mark Jonathan Harris and Deborah Oppenheimer
NEW YORK  –
WEBWIRE
–
Monday, August 27, 2018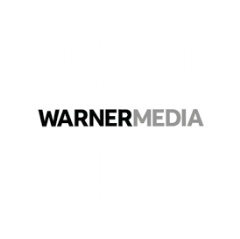 HBO Documentary Films has acquired worldwide TV and streaming rights to Participant Media and Emerson Collective's documentary feature film FOSTER. Producer Deborah Oppenheimer and writer-director Mark Jonathan Harris (HBO's Oscar®-winning "Into the Arms of Strangers: Stories of the Kindertransport") reunite to upend some of the most enduring myths about foster care, going beyond the sensational headlines and stereotypes. The Sabine Films production, which recently had its world premiere at AFI DOCS Film Festival in Washington, D.C., will debut on HBO in 2019.
There are currently more than 400,000 children in foster care in the U.S., a number that continues to grow each year. Drawing on unprecedented access, FOSTER traces a complex path through the Los Angeles Department of Children and Family Services, interweaving first-hand stories of those navigating the system with insights from social workers, advocates and others working in the justice system. The film offers a realistic but hopeful perspective on a community that needs society's support.
Committed to ensuring that FOSTER makes a positive difference, Participant Media is developing a multi-stakeholder social impact campaign that hopes to engage elected officials and other leaders, as well as organizations across the country, in a coordinated effort to create more visibility, support, and resources for children and families in the foster care system. This initiative will highlight successful practitioners and programs that accelerate solutions focused on strengthening families.
Mark Jonathan Harris and Deborah Oppenheimer note, "We're thrilled to be partnering with HBO and can't imagine a better place for FOSTER. We had a wonderful experience working with them on 'Into the Arms of Strangers: Stories of the Kindertransport,' and we look forward to collaborating with them again in bringing our new film to as many viewers as possible. We're grateful to HBO for their passion and support and are excited to be working with their outstanding team."
Diane Weyermann, president of Documentary Film and Television for Participant Media, adds, "FOSTER, beautifully crafted by Mark and Deborah, is an honest and deeply committed account of a community that deserves our attention and support. We are incredibly pleased to be working again with our friends at HBO as they bring this important story to audiences around the world."
Featuring the original song "Tiny Victories," performed by Atlantic Records singer-songwriter Christina Perri, FOSTER was also made possible by a grant and support from Casey Family Programs, the Conrad N. Hilton Foundation and the Barry and Wendy Meyer Foundation.
The deal for FOSTER was negotiated with HBO by Submarine Entertainment's Josh Braun, as well as Gabriel Brakin, Participant Media's General Counsel and EVP of Business Affairs, and Krista Wegener, Participant's SVP of Sales and Distribution.
Participant Media and Emerson Collective present FOSTER, a Sabine Films Production; writer/director, Mark Jonathan Harris; produced by Deborah Oppenheimer, p.g.a.; a film by Deborah Oppenheimer and Mark Jonathan Harris; producers, Lisa Remington, Samantha Polan; executive producers, Jeff Skoll, Diane Weyermann; editor, Kate Amend, ACE; director of photography, Nick Higgins; music, Gary Lionelli; sound designer, Gary Rydstrom; music supervisor, Tracy McKnight; original song "Tiny Victories" performed by Christina Perri.
ABOUT HBO
HBO® is one of the most respected and innovative entertainment brands in the world, serving iconic, award-winning programming to 142 million subscribers globally. A subsidiary of WarnerMedia, HBO is the world's most successful pay TV service with an extensive array of programming that includes some of the most notable titles to be on television including Game of Thrones®, Big Little Lies®, Westworld®, The Sopranos®, Sex and the City®, Band of Brothers®, and The Wire®. In the United States, HBO® and sister network Cinemax® are available across multiple platforms including HBO On Demand®, Cinemax On Demand®, HBO GO® and MAX GO®, as well as HBO NOW®. Internationally, HBO branded services, including television networks and the standalone streaming product HBO GO®, are available in more than 70 countries across Asia, Europe, Latin America and the Caribbean. HBO and Cinemax programming is also sold into more than 150 countries worldwide.
ABOUT PARTICIPANT MEDIA
Founded by Chairman Jeff Skoll and under the leadership of CEO David Linde, Participant Media (www.participantmedia.com) combines the power of a good story well told with real world impact and awareness around today's most vital issues. Through its worldwide network of traditional and digital distribution, aligned with partnerships with key non-profit and NGO organizations, Participant speaks directly to the rise of today's "conscious consumer," representing the well over 2 billion consumers compelled to make meaningful content a priority focus.
As an industry content leader, Participant annually produces up to six narrative feature films, five documentary films, three episodic television series, and more than 40 hours of digital short form programming, through its digital subsidiary SoulPancake. Participant's more than 80 films, including Wonder, Contagion, Lincoln, The Help, CITIZENFOUR, RBG, Food, Inc., and An Inconvenient Truth, have collectively earned 56 Academy Award® nominations and 12 wins, including Best Picture for Spotlight and Best Foreign Language Film for A Fantastic Woman. Participant's digital division, SoulPancake (www.soulpancake.com), is an award-winning provider of thought-provoking, joyful, and uplifting content including such widely popular series as Kid President and The Science of Happiness and reaches an audience of over 9 million fans. Follow Participant Media on Twitter (@Participant) and on Facebook and Instagram. Follow SoulPancake on Twitter (@soulpancake) and on Facebook and Instagram.
ABOUT EMERSON COLLECTIVE
Emerson Collective is an organization dedicated to removing barriers to opportunity so people can live to their full potential. Established and led by Laurene Powell Jobs, Emerson Collective centers its work on education, immigration reform, the environment, health, and other social justice initiatives. Emerson Collective uses a wide range of tools and strategies to develop and execute innovative solutions that will spur change and promote equality.
( Press Release Image: https://photos.webwire.com/prmedia/6/227904/227904-1.png )
Related Links
WebWireID227904

This news content was configured by WebWire editorial staff. Linking is permitted.
News Release Distribution and Press Release Distribution Services Provided by WebWire.